Northwestern girls win four of first five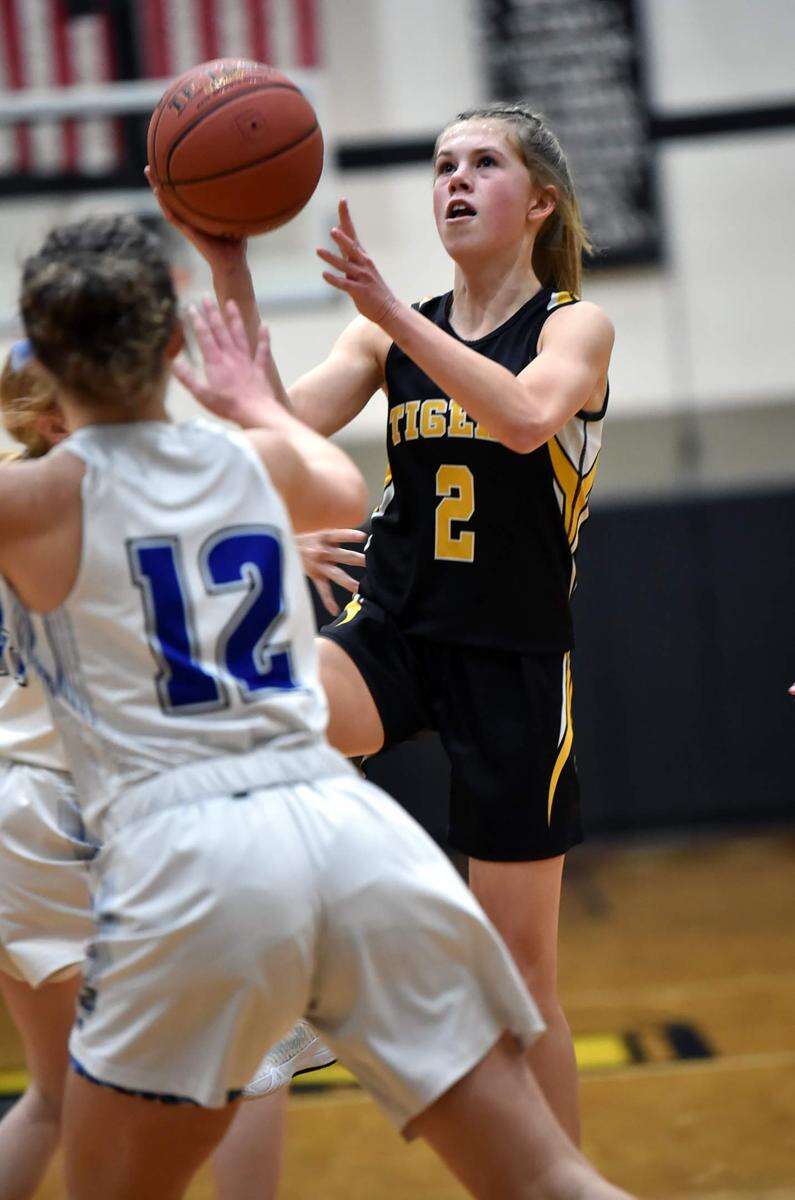 Published December 30. 2022 08:02AM
by CHUCK HIXSON Special to the Press
The secret to success on the basketball court isn't much of a secret. A team that scores an average of 50 points per game and allows opponents to score just over 30 points per game is likely to win a lot of basketball games.
Those numbers belong to the Lady Tigers, who are 2-1 in the Colonial League and 4-1 overall with the holiday break coming up quickly.
One of the hot hands has been Brook Balliet, who has scored in double-figures in three straight games and is averaging a team-high 11.5 points per game, just ahead of the 11-point average of fellow sophomore Cara Thomas.
Balliet set her career high in points by leading Northwestern with 14 points in a 49-43 win at Lehighton (0-1 Schuylkill, 1-4 overall) on Saturday.
Against Southern Lehigh (0-2 Colonial, 0-5 overall), senior Paige Sevrain scored a game-high 18 and Balliet contributed 11 to down the Lady Spartans 57-28.
Returning home against Salisbury (0-2, 0-2), Northwestern dominated from start to finish in a 62-14 romp. Sevrain won the opening tip-off, sending the ball to Thomas, who had nobody between her and the basket and scored the first points of the game with just three seconds going off the clock.
Thomas was unstoppable, scoring 13 of the first 16 points in the game, all of which were scored by Northwestern players.
Coach Chris Deutsch rested his starters for much of the game, but Thomas still finished with 19 points and Balliet picked up 12.
With Balliet and Paige Bissell missing the opening game of the season, freshman Hannah Gober found herself in the starting lineup and took advantage of the opportunity, scoring 11 points in her varsity debut. From that point on, Gober, one of three freshman players on the roster, has continued to contribute on both ends of the court and is averaging 6.8 points per game.
Gober, who considers field hockey to be her best sport, is enjoying her first season on the basketball team.
"This is a great group of girls, and we have a lot of talent on this team, so it has been a ton of fun so far," said Gober. "It was great to get to start on the field hockey team and then coming to basketball and getting a couple of starts and some good games under my belt has been a lot of fun."
Gober is getting to play her freshman year of both field hockey and basketball with her sister, Gabby, who is a senior.
The Lady Tigers have just four games before the holiday break. They host Northern Lehigh (1-1, 3-1) and then go to Pottsville (1-1 Schuylkill, 1-3 overall) on Saturday before playing home games against Catasauqua (1-2, 2-3) and Blue Mountain (1-1 Schuylkill, 2-1 overall) next week.