Birthday celebration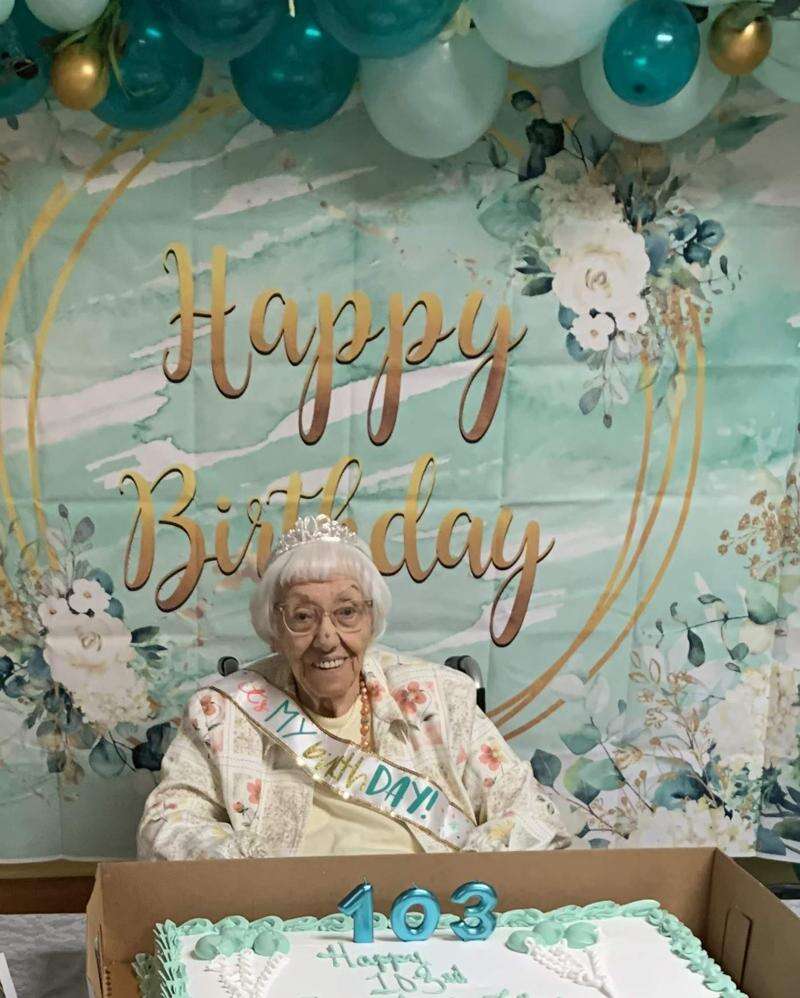 Published November 23. 2022 06:32AM
by BILL LEINER JR. Special to The Press
Anna Zine (Charlie) Holenda was the guest of honor at a birthday party Nov. 14 at Whitehall Manor, 1177 Sixth St.
But this was no ordinary event. This party was held in celebration of Anna's 103rd birthday.
Whitehall Manor staff assembled a gathering that was exceptional - adorned with balloons, a beautiful backdrop, food, refreshments, fellowship and music.
A number of Anna's family members, including her two children and her goddaughter, were present, along with many of friends who also reside at the senior living facility.
Born in the country of Lebanon in 1919, Anna immigrated to the United States, passing through Ellis Island, N.Y. There, immigration workers had a busy task of processing countless new arrivals. She was given the name of Anna by an Ellis Island worker.
Anna arrived in Allentown's sixth ward, where she and her husband, Michael Jr., raised two children, Bonnie Maruschak and Michael Holenda III. Both children shared warm stories about their mother.
Marie Ann Holenda, Anna's goddaughter, said Anna was a homemaker who "loved to shop uptown" in Allentown. Anna would make her husband breakfast, then after he went to work, she would take a bus to go shopping. She would get home early enough to prepare dinner.
Holenda reported Anna often did not tell her husband she spent much of the day shopping.
Maruschak recalled one day when Anna missed the bus to get home from shopping to prepare dinner for her husband. Anna planned to make him pierogies, so she worked feverishly and got them made on time. Later, Anna told Maruschak that was the fastest she ever made pierogies.
Maruschak said Anna defeated cancer at age 93 and beat COVID-19 at age 100.
Over the years, Anna and her husband were members of various ethnic clubs in the first and sixth wards in Allentown. She was also part of a group of about 10 friends who met once a week for most of their lives. They were described as a very close-knit group.
Anna said she attributes her longevity to leading a quiet life and being nice to people.