Dreisbach caps All-American volleyball career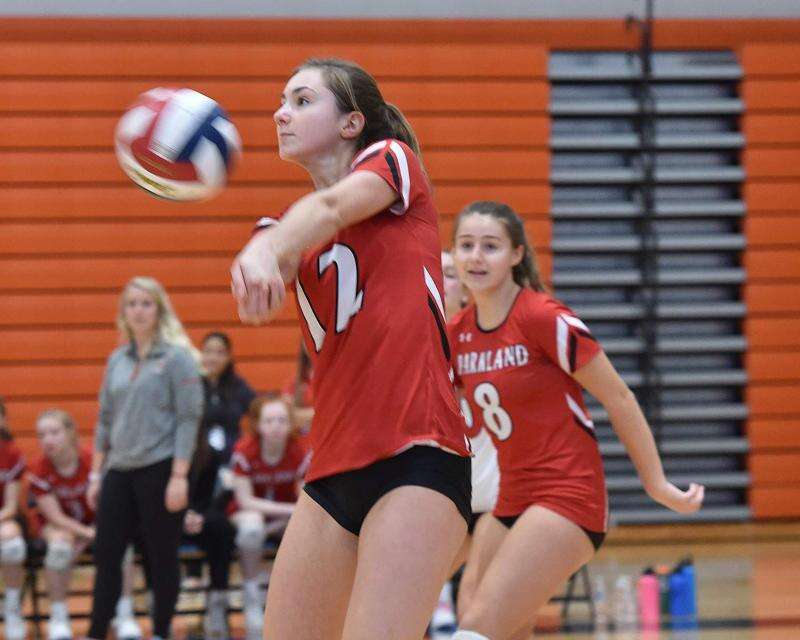 Published August 07. 2022 05:35PM
by CJ HEMERLY Special to the Press
Brynn Dreisbach won a lot of matches during her senior season this year for the Parkland High School volleyball team. She was able to cap her successful career with a prestigious honor, being named a First Team All-American by MaxPreps in December, one of just 30 student-athletes across the country to earn the first team nod.
The recent Parkland High School graduate had one of the most successful seasons in program history last fall and has been voted a co-Parkland Press Female Athlete of the Year for 2021-22.
"Being a student-athlete at Parkland made me learn a lot," said Dreisbach. "It taught me how important it is to be strict with yourself so you would have time for both homework and volleyball. It taught me how important teammates are on and off the court as well."
She knew from a young age that she wanted to play volleyball and would find success in it. Dreisbach first started playing at the age of 12. It was a sport she picked up quickly and spent a lot of time, year-round, training and bettering herself to get to the point where she is now.
"It started when I first picked up a volleyball," Dreisbach said of her love of the game. "And every time after it I just learned the game and continued to grow my skills with the help of every coach and person who plays volleyball who has helped me. I also would play outdoor volleyball, for example grass and beach and that helps so much because you are touching the ball every play since there are usually only two of you playing on a team."
The 5-foot-10 hitter guided the Trojans to the Pennsylvania Class 4A title game behind 425 kills and 285 digs. She hammered 15 kills in the finals loss to North Allegheny (the only loss for Parkland) with 15 digs. The Trojans also won the Eastern Pennsylvania Conference and District 11 titles.
"Having the success our team had meant a lot to us because it showed how hard we worked and how much we wanted to win," Dreisbach said. "We knew what our goals were and tried our hardest every day to achieve them."
Dreisbach will be continuing her academic and athletic careers this fall when she enrolls at West Chester University in the Pennsylvania State Athletic Conference. She plans on majoring in elementary education.
"I am excited to meet new people and get this next chapter of my life started," said Dreisbach. "West Chester has a great elementary education program and their volleyball program is one of the best in Division II."