Field hockey team winds down season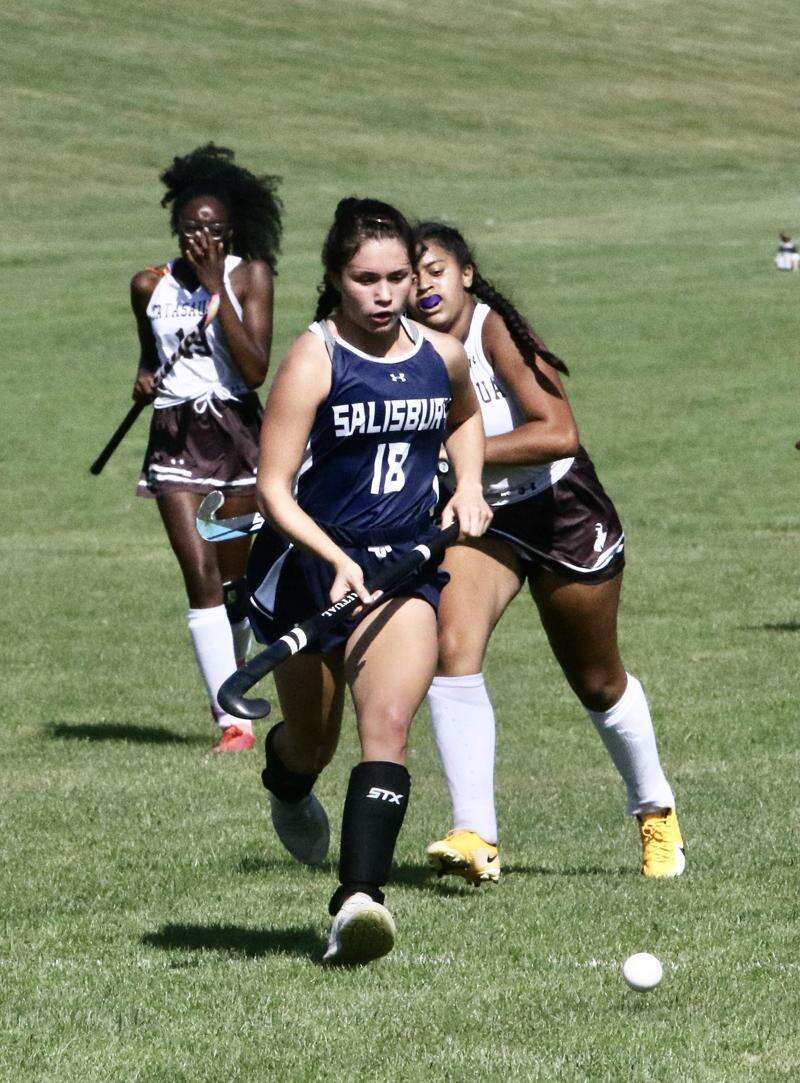 Published October 08. 2021 11:38AM
The Salisbury High School field hockey team's season will come to a close this month. There are two weeks left in the regular season and head coach Jane Brennan is happy with how the 2021 campaign has gone for the Falcons.
"Our team is thankful to play a full schedule," said Brennan. "We have added new teams in both preseason and regular season play (Hamburg and Kutztown) which has allowed us to experience other teams. We have also integrated a character development program with our athletic programs. This spotlights athletes and encourages traits that are essential for the overall development of our student athletes. It builds a character culture."
The Falcons have won four games so far this season and are looking to keep developing as a program to continue to find success.
"There are always things to work on and develop, but if I had to mention something we continue to work on is finding an open player to pass to," Brennan said. "We have an incredible bond off the field, so transferring that on the field and into play is what we are striving for.
"In my five years as head coach this is the first season we have not been able to play JV games throughout the season. Between overall numbers as well as unfortunate injuries the athletes aren't there. It is upsetting as we use the JV program to develop skills. Thankfully our middle school team is strong and as long as they continue to play, the future is there."
Salisbury has also been able to add student-athletes from Allentown Central Catholic, since the Vikettes do not have a program. Brennan feels that this has only further bolstered her roster.
"We appreciate the cosponsorship with ACCHS, their athletic department and staff has been both flexible and supportive," said Brennan. "We share three out of the four players with their cheer team and are thankful for allowing them to participate in both activities. We encourage multiple sport athletes and it takes players, families and coaches to work together to allow these athletes to play."
Salisbury has a busy week of games this week with home games against Moravian Academy on Monday and Kutztown in a nonconference game on Friday. The Falcons also play at Northwestern on Wednesday.
"We look to stay healthy and play until the final whistle," Brennan said. "And of course, to earn some wins along the way."