Deborah Marianne Wagner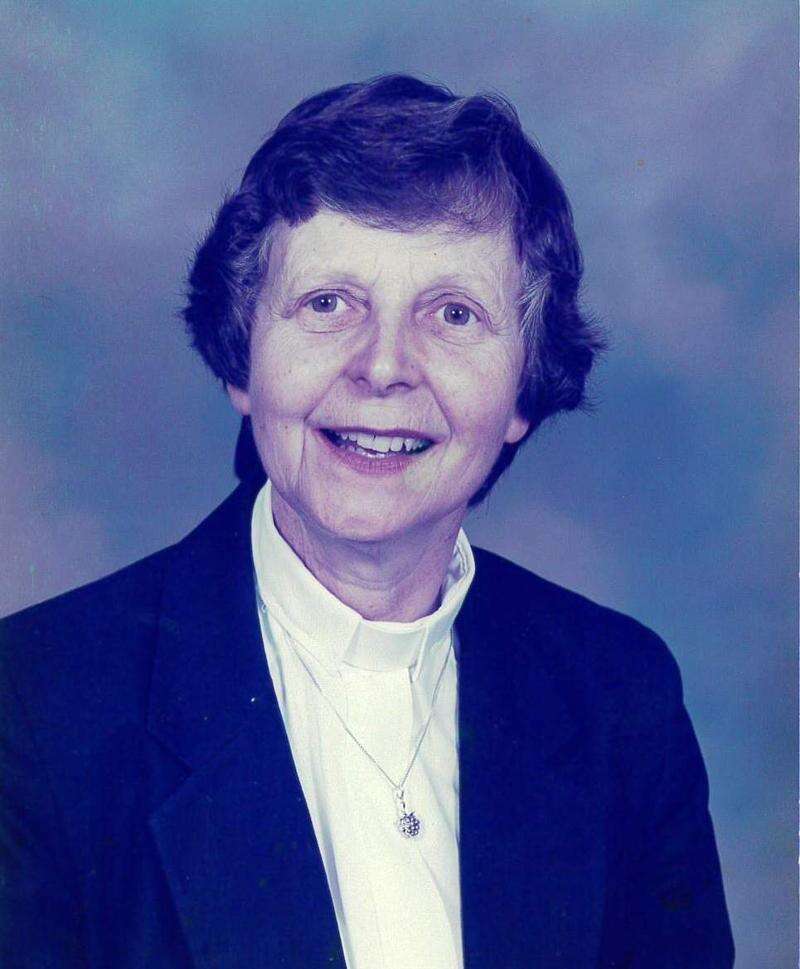 Published March 16. 2023 08:38AM
The Rev. Deborah Marianne Wagner, 86, of Allentown, died March 11, 2023, in Phoebe Home, Allentown.
She and her husband, the Rev. Doctor Walter H. Wagner, would have been married 65 years this August.
Born in Baltimore, Md., she was a daughter of the late Charles John and Dorothy Rosa (Rau) Kus.
She earned a Bachelor of Arts degree from The College of Notre Dame of Maryland, from which she graduated cum laude, a Master of Science in library science services from Rutgers University, a Master of Arts degree from Princeton Theological Seminary and a Master of Divinity degree from the Lutheran Theological Seminary.
She was a certified senior librarian in both New Jersey and California, and was head librarian for the Public Library of Thousand Oaks, Calif., circulation librarian for Upsala College, East Orange, N.J., children's librarian for East Orange Free Public Library, Westfield, N.J. and a librarian for Muhlenberg College, Moravian College and the Cherry Hill Public Library.
She served as a classroom aide for the Allentown School District.
Ordained in 1996 by the Evangelical Lutheran Church of America, she became a certified ministry associate in 1988, and served Jerusalem Evangelical Lutheran Church, Allentown, from 1996-2002.
She also was pastor of St. Andrew Lutheran Church, Summit Hill, and a chaplain at Cedarbrook Nursing Home, Fountain Hill, before retiring.
A member of Christ Lutheran Church, Allentown, she served on the boards of the Eastern Pennsylvania Church and Synagogue Library Association, Ecumenical Committee for Continuing Education of Moravian Theological Seminary, Bethlehem, Northeastern PA Synod Committee on Justice and Peace (ELCA) and as a consultant for the Northeastern PA Synod Learning Ministries Team (ELCA).
She was a choir member and educational program participant for St. Matthew Evangelical Lutheran Church, Bethlehem.
She was a certified spiritual director and member of the Valley Community Orchestra, for which she played the violin.
In addition to her husband, she is survived by a son Dr. Nathan Samuel Wagner and his wife, Maria, of Montrose, Colo.
A memorial service to celebrate her life will be held 11 a.m. March 22 in Christ Lutheran Church, 1245 Hamilton St., Allentown, PA 18102.
Friends and family may call between 10 a.m. and 11 a.m. Wednesday in the church.
A reception will follow the service in the church.
Contributions may be made to the Deborah M. Wagner Scholarship Fund College of Notre Dame of Maryland, 4701 N. Charles St., Baltimore MD 21210 or to The Respect Graduate School, 2200 Industrial Drive, Bethlehem, PA 18107 or to Christ Lutheran Church.
Arrangements were made by Stephens Funeral Home Inc., Allentown.