Spike in virus count spurs NASD to maintain masks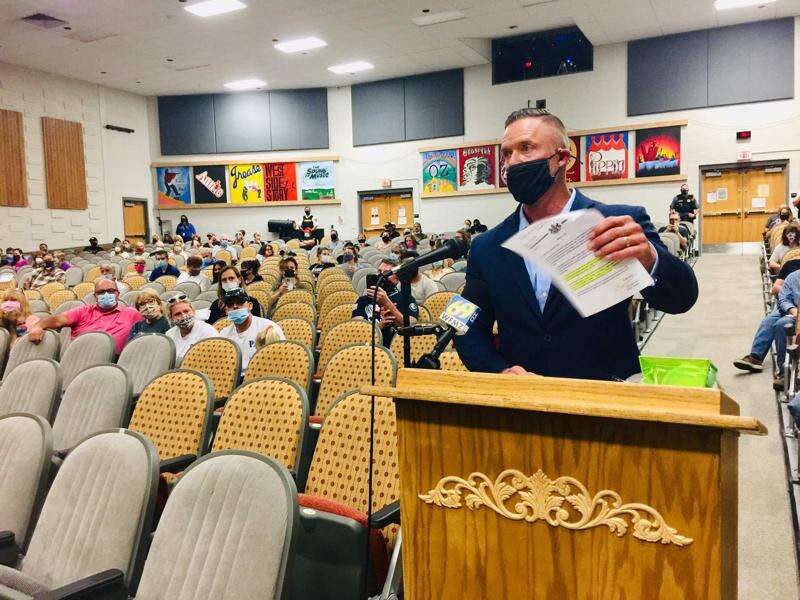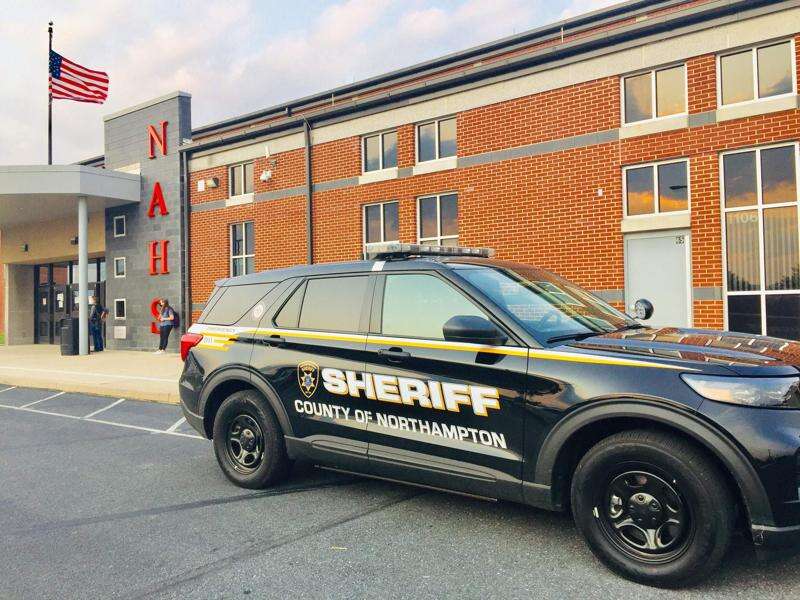 Published September 15. 2021 11:06AM
The mask mandate is continuing in Northampton Area School District.
After 49 minutes of public comment, with most speakers objecting to the mandate, the NASD school board did not rescind its Aug. 23 requirement for face masks in district school buildings and on school buses.
NASD school board President David Gogel, reading a statement Sept. 13, said the district is in a classification of high-level COVID-19 transmission.
"Since Aug. 23, the numbers have been growing, meaning the cases are increasing quickly by large numbers," Gogel said. "Within the first two weeks of school, the district has recorded 41 positive cases and placed 185 students/staff in quarantine."
The NASD website dashboard lists positive COVID-19 cases in a rolling seven-day period of Sept. 7-13: Northampton Area High School, 11; Northampton Area Middle School, 0; Borough Elementary, 3; Moore Elementary, 2; Lehigh Elementary, 6; and George Wolf Elementary, 1. The case count was updated Sept. 13.
During a moment of silence before the start of the board meeting, NASD Superintendent of Schools Joseph S. Kovalchik asked for prayers for soldiers who lost their lives in Afghanistan, 9/11 victims and families and for Mike Gurdineer, NAMS social studies teacher and NAHS Konkrete Kids varsity football team offensive coordinator, "who died of COVID-19-related symptoms."
Health officials say the Delta variant of COVID-19 is surging in Northampton and Lehigh counties, Pennsylvania and across the United States.
Pennsylvania Department of Health Acting Secretary of Health Alison V. Beam issued a commonwealthwide order Aug. 31, to take effect Sept. 7 until otherwise terminated, requiring face masks for students, staff and visitors, regardless of vaccination status, in buildings for K-12, cyber and charter schools, private and parochial school, career and technical centers, intermediate units, Pre-K Counts, Head Start, Preschool Early Intervention, family centers, private academic nursery school and prekindergarten activities and child care providers licensed by the Department of Human Services.
In his report, Kovalchik praised students, teachers and administrators during the school year so far, which began Aug. 30.
"I just can't say enough about the way they handle themselves," Kovalchik said.
The Sept. 13 meeting location was moved from the cafeteria of NAMS to the auditorium of NAHS to accommodate an anticipated large turnout. An NASD school official estimated 130 people attended the board meeting. Face masks were mandatory.
Increased security at the meeting included three Northampton County Sheriff's Department SUVs prominently parked in front of the school. Inside the school entrance, officers asked attendees to place personal items in plastic containers and walk through a metal detector.
NASD officials said five county sheriffs were at the meeting. A perimeter of sheriffs and NASD security guards ringed the auditorium's outside and back aisles.
School board members and district officials sat at a dais on the auditorium stage. Attendees spoke at podiums set up in the two central aisles. A front area was roped off with signs stating that only district officials and the media were allowed there.
There were no reported incidents before, during or after the meeting. There were instances of yelling, cheering, booing and hissing by some in the audience during the meeting.
"I appreciate the sheriff's department and our local security team," Kovalchik said. "I thought people stated their views and opinions, and the board is going to have to process it."
Of the 16 residents who spoke, only one spoke in favor of the face-mask mandate. Each speaker was allowed four minutes.
Student Council President Adam Reichelderfer said, of 306 students, "82 percent of students polled did believe [wearing a face mask] should be a choice." His comments were greeted with applause.
The first resident to speak was Steve Lynch, Northampton County executive candidate, who had called for "20 strong men" to remove school board members.
"This is child abuse, happening in our district," Lynch said of the face-mask mandate.
Here's a sampling of other comments:
Nan Sell-Perry: "I want to commend the school board for protecting public safety."
Justin Kocher: "The seasonal flu is more deadly than COVID-19."
Ken Bourger: "We're going to file a class- action lawsuit and ask for your arrest. Enjoy your power game. You will be voted out."
Mandy Housenick: Referring to her daughter, age 7, "When I told her she was going to have to wear a mask, she cried. She said, 'I thought you were going to fight for me.' She said, 'Can I go and fight? Will they listen to me?'"
The NASD school board is holding a special meeting 6:30 p.m. Sept. 20 in the auditorium at NAHS, 1619 Laubach Ave., Northampton, to interview those who applied for a board vacancy.