Curtain Rises: WillPower powers through on-line at Pennsylvania Shakespeare Fest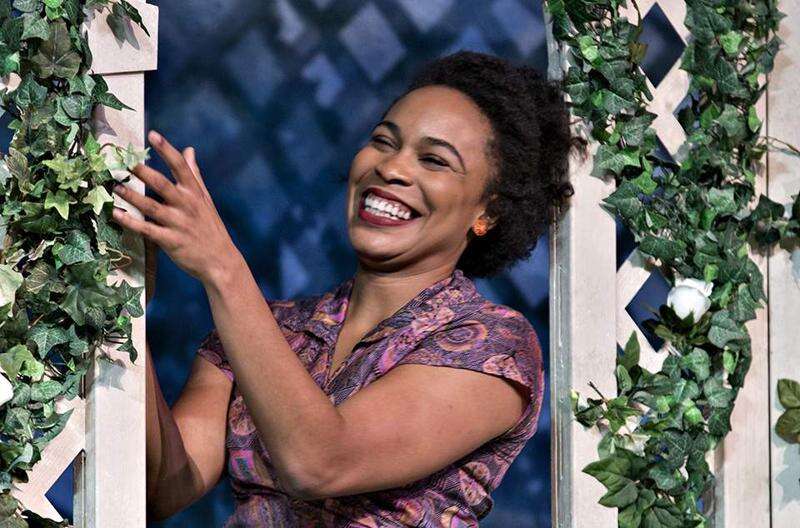 Published January 09. 2021 04:34AM
The Pennsylvania Shakespeare Festival (PSF) educational Linny Fowler WillPower Program returns to area schools this spring in a first-ever virtual format.
Traditionally, the educational tour travels to schools during the fall semester and is presented live. However, because of the coronavirus (COVID-19) pandemic, the fall 2020 tour was postponed.
The play for the latest WillPower is William Shakespeare's "Much Ado About Nothing," which was filmed on the main stage, Labuda Center for the Performing Arts, DeSales University, Center Valley.
To convey a live theater experience, the 85-minute production is professionally directed and features full sets, costumes and professional actor-teaching artists.
The WillPower program incorporates supplemental educational material, including a filmed talk-back and interviews with artists; a digital study guide with classroom activities aligned to Pennsylvania Common Core Standards to help students explore the characters, plot, and themes, and optional virtual workshops that give students the opportunity to explore Shakespeare's language.
Now in its 21st year, WillPower has reached more than 208,000 students, toured 41 out of 67 counties in Pennsylvania and reached 187 schools in Pennsylvania, New Jersey and Delaware. The tour has been presented at all of the middle schools and high schools in the Allentown School District.
"As a result of offering the program in a digital format, which can be accessed flexibly and repeatedly over a number of weeks, participating schools will have even greater access to the performance and educational materials for more of their students than usual," says Pennsylvania Shakespeare Festival Producing Artistic Director Patrick Mulcahy.
Mulcahy adds that, unlike in previous years when the production was constrained by distance, "this year any school anywhere in the world can participate."
PSF, in support of WillPower, was recently awarded a $25,000 National Endowment for the Arts (NEA) Shakespeare in American Communities Grant.
Arts Midwest, in partnership with the NEA, awards $1.7 million to support Shakespeare programs with theater companies, schools, and the juvenile justice system. It's the 13th year that PSF has been supported and recognized with the award.
School officials and teachers are to register a school for the 2021 WillPower Program by emailing Education Director Anelise Diaz: education@pashakespeare.org.
Information: www.pashakespeare.org
Act 1 continues virtually in 2021:
DeSales University's Division of Performing Arts continues its 2020-2021 school year with a full spring season of virtual productions of two plays, a musical, a dance concert, a film festival and a children's show.
The season comes on the heals of a successful fall season which was presented on-line and received a positive response from audiences.
"Spoon River Anthology" By Charles Aidman will be presented March 13 and 14. The production, conceived from Edgar Lee Masters' "Spoon River Anthology," will be directed by Steven Dennis.
Euripides classic play, "The Trojan Women," will be presented March 27 and 28. The script was adapted by DeSales University Division of Performing Arts Chair Anne Lewis and will be directed by Jessica Bedford.
"Songs for a New World" will be presented May 8 and 9. The musical revue features music and lyrics by Jason Robert Brown and will be directed Dennis Razze, Associate Professor, DeSales Theater Department, and Associate Artistic Director, The Pennsylvania Shakespeare Festival.
The children's production, "Pirates! Theodore Thud and the Quest for Weird Beard" by Joshua Mikel, will be presented April 17, 20 and 22.
Act 1's 21st Annual Film Festival is April 9.
The Dance Ensemble Concert is April 10 and 11.
DeSales TV-Film students have been instrumental in filming the productions. Act 1 faculty and guest directors and designers continue to rise to the challenge of designing sets, costumes lighting and sound for the productions.
Tickets: www.desales.edu/act1; 610-282-3192