Bronchoscopy gets robotic assist to diagnose lung cancer at LVHN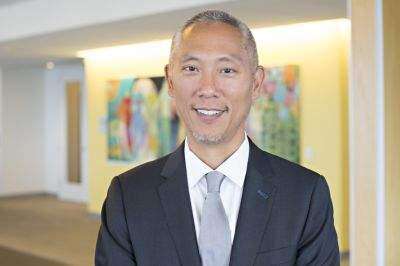 Published November 27. 2020 11:54PM
New technology, Auris Health's Monarch™ Platform, is now exclusively available in the Lehigh Valley region at Lehigh Valley Health Network (LVHN).
The technology provides robotic-assisted bronchoscopy to help diagnose lung cancer.
The Monarch™ Platform has a hand-held controller that a healthcare provider uses to navigate a flexible robotic endoscope.
Using video and computer-assisted navigation based on a 3D model of the person's lung anatomy, the healthcare specialist gets continuous bronchoscope vision during the procedure.
It provides advanced precision and control that comes from robotic technology in one minimally-invasive procedure for obtaining tissue samples to biopsy from anywhere in the lung.
"When we discover that a person has lung nodules, either through a lung cancer screening test or because they had a CT scan or X-ray for another reason, we'd like to find out if it's cancer," said Robert Kruklitis, MD, LVPG Pulmonary and Critical Care Medicine.
"Sometimes, the nodules are difficult to biopsy for two reasons: the size and the location. Small nodules and those in the more peripheral areas are harder to successfully biopsy."
Kruklitis said that's where this technology will provide the greatest advance. The robotic bronchoscopy allows physicians to successfully biopsy those hard-to-reach or difficult lung nodules where in the past they could not. If it's cancer, it can be treated instead waiting to see if the nodule grows and spreads.
Richard Chang, MD, Chief of LVHN's Section of Thoracic Surgery, said the technology is a "game-changer.
"Ultimately, by having this available, it will not just be better to make early diagnosis of cases we think are cancer but to make a diagnosis of cases we're not sure are cancer," said Chang.
"Instead of waiting three to four months and redo the CT scan, we can do a biopsy and get the diagnosis. If it's cancer, then we go straight to therapy," Chang said.
Kruklitis said the goal will be to use the technology to start to treat early lung cancers and nodules. He said that physicians are using it to accurately and successfully biopsy tumors or nodules identified in a patient's lung.
LVHN invests in the latest technologies that mean better care for patients. Robotic bronchoscopy is the latest advance that provides superior, less invasive care and better outcomes for patients.
Robotic bronchoscopy and other recent advances in lung cancer screening, treatment and management were among the topics discussed during a Lehigh Valley Cancer Institute virtual program, "Get the Facts about Lung Cancer," Nov. 19.