John S. Kerstetter Sr.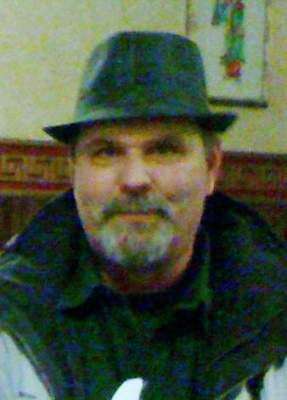 Published October 03. 2019 12:00AM
John S. Kerstetter Sr., 64, of Levittown, formerly of Buffalo, N.Y., died Sept. 22, 2019, in the Statesman Health and Rehabilitation Center, Levittown.
He was the husband of the late Petera J. (Trapp) Kerstetter, who died in 2015.
Born in Allentown, he was the son of Ruth (Reinard) Kerstetter, Allentown, and the late Marlin Kerstetter.
A 1973 graduate of Emmaus High School, he worked for Bethlehem Steel for many years, becoming a supervisor, and later moving to the Lackawanna Plant, until retiring in 2013.
He was a member of the United Steel Workers Union.
He loved his family and friends, and was known to enjoy fly fishing and making his own flies and jigs.
His survivors include sons John S. (Kimberly) Jr., of Orefield, and Kristopher Lang of Allentown; daughter Robin Lang of Allentown; grandchildren Aiden C., and Kallen T. Kerstetter, Scarlet N. and Audrey L. Lang; sister Susan Shankweiler of Emmaus; and dear friends Tom and Pat Zaborowski of Allentown.
He was predeceased by his daughter-in-law, Tara Lang.
His memorial service will be 2 p.m. Oct. 6 in Robert S. Nester Funeral Home, 8405 Kings Highway New Tripoli, with a calling hour beginning at 1 p.m.
The Rev. Gary Whittington will officiate.
Visit nesterfuneralhome.com to leave condolences for the family.