Yadush, softball team look toward districts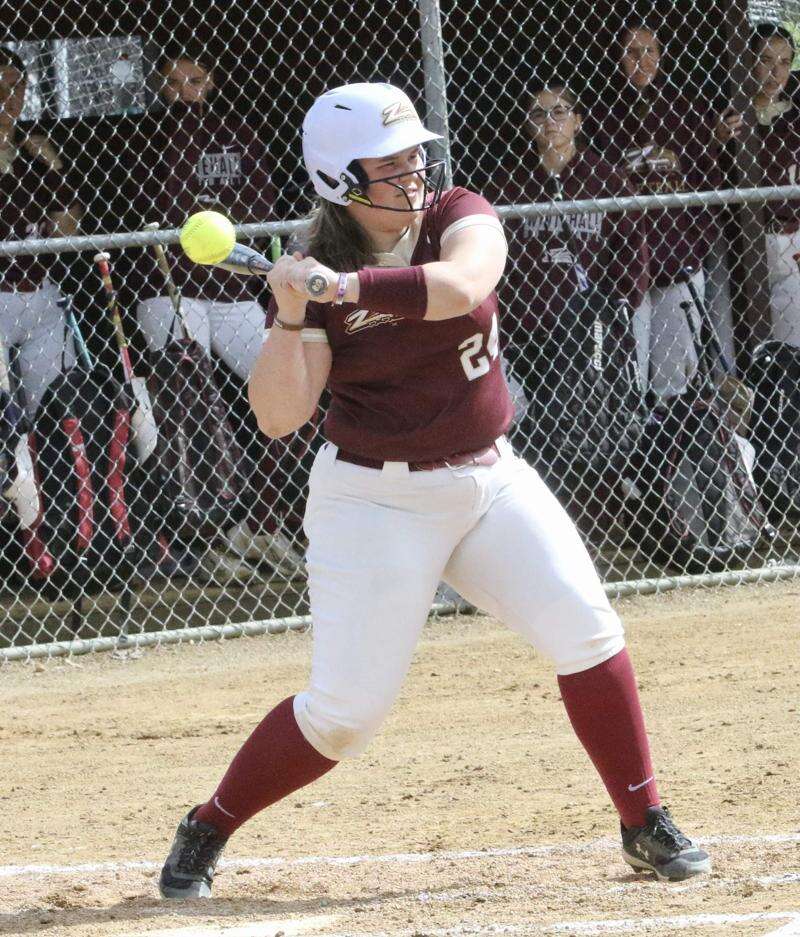 Published May 18. 2023 11:06AM
by Jeff Moeller Special to the Press
For Kate Yadush, it has been a fun ride.
The Whitehall junior has been an integral part of the Zephyr's steady stream of success this season that gave them a 19-3 overall record after an EPC semifinals loss to archrival Northampton Monday night.
Yadush was recently hitting .509 with 18 RBIs and eight doubles. Yet, their nearly perfect run this season hasn't been about individual statistics.
"I think our team has done incredible this season," she beamed. "I think we have done so well because of how well we get along. Our chemistry is very good this year. Everyone gets along, and everyone is friends outside the game.
"The best thing is going to practice where you can make each other laugh and have fun."
Head coach Jeff Vivian has continuously echoed Yadush's perception all season, and he has seen it extend itself into the postseason. The Zephyrs opened the EPC playoffs with an impressive 10-3 win over Easton.
"We had a great win against Easton," he said. "We had a big second inning with Kassy (Aquino) getting it started with a home run, and then we strung together several two-out hits in the sixth inning.
"But Aubrey Steiner's two-run homer gave us some breathing room, and we even added a little insurance at the end."
As for Yadush, she began playing softball in her early youth and decided to stay the course. She credited her father, Mike, as her biggest inspiration.
"I got into playing softball at a young age," she noted. "I loved to play sports, so I kept trying new ones. Once I tried softball, I've been playing it ever since."
Yadush moved around the diamond, but she finally settled in at first base. She also learned how to keep a positive attitude.
"The biggest obstacle I had to overcome was playing new positions and not getting down on myself when I made an out," she noted. "I played mostly first base until I hit middle school, and then I moved over to third base. Then I moved to first base this year."
Vivian has watched Yadush live up to her expectations.
"She is a very disciplined hitter," he said. "She has 11 walks, of which some are intentional and at least two intentional to load the bases. Also, she has only three strikeouts all year. She is just a complete hitter."
Despite the records or seeding, Vivian knew his team was faced with a challenge in a hyped atmosphere against Northampton Monday at Pates Park. Whitehall was hoping for its first league title since 1989.
However, the Zephyrs lost a 5-0 lead when Northampton rallied for 9-6 victory. Yadush had two hits in the defeat. The Zephyrs will be the number one seed in the Class 5A bracket when the playoffs open next week.