Viking Nation prepares for semester exams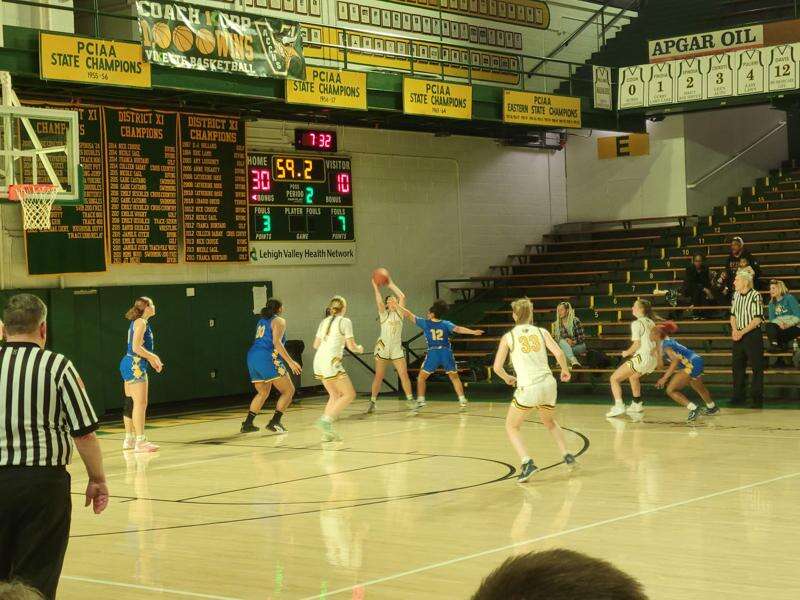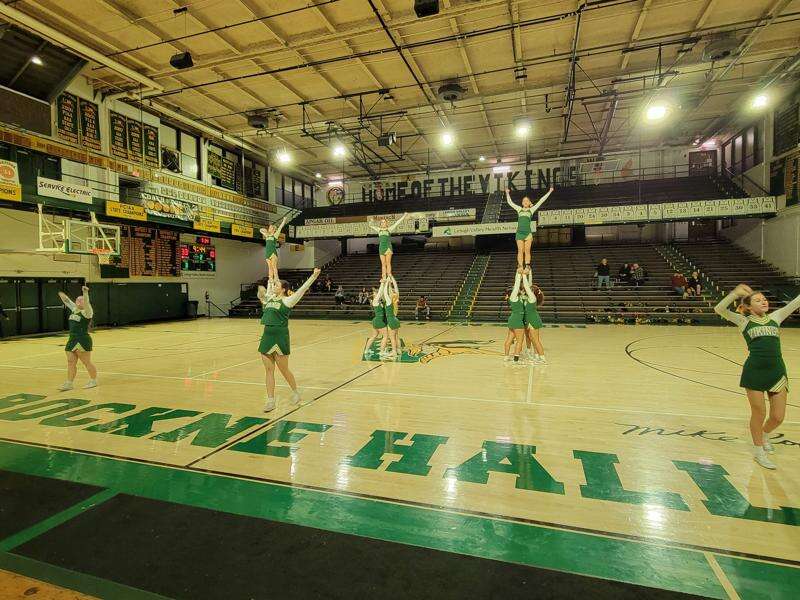 Published January 19. 2023 12:13PM
by
BY CATHERINE RAYNOCK
Special to The Press
Allentown Central Catholic High School students have been working and studying diligently for Semester 1 Exams.
Exams are scheduled Jan. 17 through Jan. 20, with students dismissed 11:30 a.m. each day. The second quarter ends Jan. 20, marking the end of the first semester.
The third quarter will commence Jan. 23, beginning the second semester.
Central will host a CYO Night Jan. 24. All CYO youth athletes, cheerleaders and coaches who wear their CYO sport uniform, jersey or shirt will receive free admission. The Mike Kopp Rockne Hall Gym Floor Dedication Ceremony will be 6:30 p.m., followed by a Vikette basketball game against Parkland 7 p.m.
The ACCHS Wall of Fame Induction Ceremony will be held 4 p.m. Jan. 28 in Masson Auditorium. Doors will open 3 p.m. for a cocktail hour. Admission is open to the public with a charge per person.
This year's inductees are Connor Faust, Class of 2011; Shane McNeely, Class of 2011; Kevin Gulyas, Class of 2012; Kerry Kinek, Class of 2012 and Brendan Nosovitch, Class of 2012.
Any prospective family that registers for the 2023-2024 school year will be entered into a $3,000 tuition credit Raffle. Apply by Jan. 31 to meet the deadline for the final drawing. To apply, visit acchs.info/apply. Contact Cara Meskill, director of admissions, at 610-437-4601, ext. 148 or at cmeskill@acchs.info with any questions.
Central is holding an SAT Prep Course during January and February available to all ACCHS students. The course reviews the format of the SAT, useful skills, and test strategies. The course will finish before the first SAT test date scheduled March 11. The class dates are Jan. 21 and 28; Feb. 11, 18 and 25. March 4 is a snow makeup date.
There is a cost for both math and verbal, but students may choose to only take one section at a reduced price. Registration forms may be picked up until the first class from Mrs. Lopez or Mr. Bayer. Students may also access the form in the weekly newsletter in their email.
Catholic Schools Week will take place Jan. 29 through Feb. 4.
The annual Mr. and Miss Central Competition will be held during that week. Any senior interested in participating in the contest should see Mr. Bayer before Jan. 20.
Viking winter athletes have been working hard and several senior nights are coming up to celebrate seniors' dedication to ACCHS athletics.
Wrestling's Senior Night is 6:50-7:20 p.m. Jan. 18. Swimming's Senior Night is 4-4:30 p.m. Jan. 24. Boys Basketball's Senior Night is 6:30-7 p.m. Feb. 3. Girls Basketball's Senior Night is 6:30-7 p.m. Feb. 6.
Please come out and support our talented athletes.
Spring sports registration is now open. All student athletes are required to have a Pennsylvania Interscholastic Athletic Association, Inc. physical on file in the athletic training room or uploaded onto FamilyID before March 3. The spring season officially begins March 6.
Viking Nation is looking forward to another successful spring sports season.