Parkland falls in state quarterfinal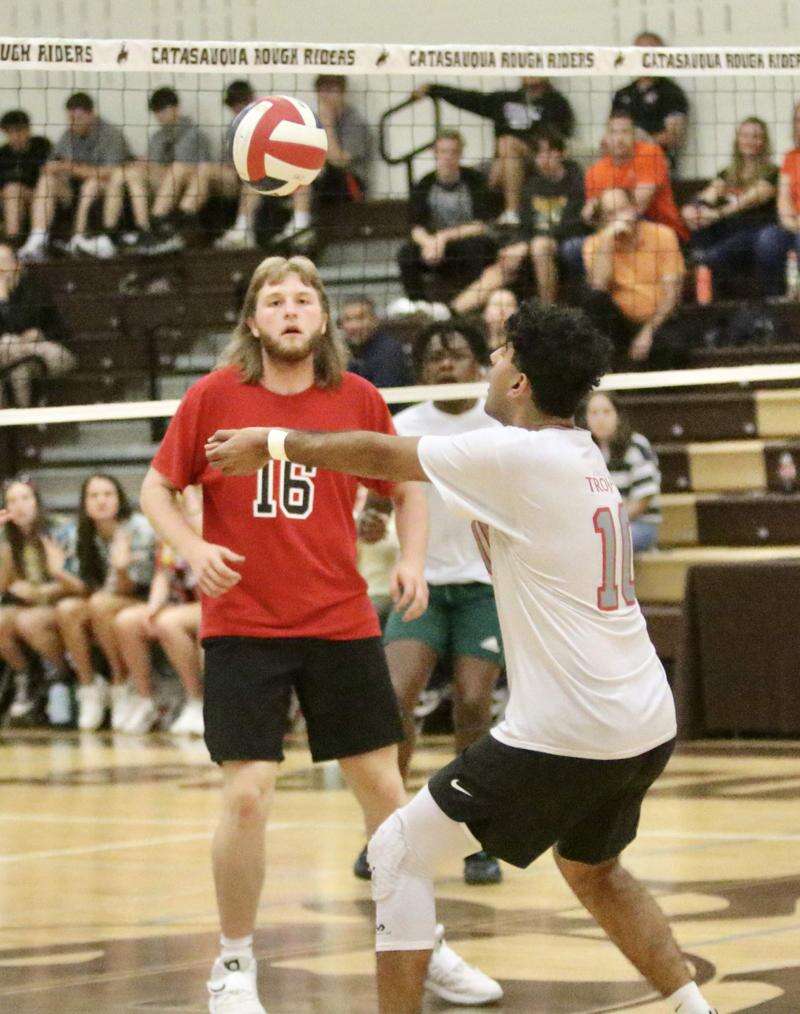 Published June 16. 2022 09:49AM
The Parkland High School boys volleyball team had its 2022 season come to a close last weekend, falling to Central Dauphin in the quarterfinal round of the PIAA playoffs.
The Trojans finished 26-10 overall, winning the Eastern Pennsylvania Conference title and placing second in the District 11 Class 3A tournament.
Trojan head coach Scott Trumbauer feels that this year's team is one of the more special ones that he has coached in his time.
"Without a doubt, this group improved the most out of any team I've coached," said Trumbauer. "We knew we were going to experience some growing pains with such a young group, but the seniors really took that challenge on and helped push the younger guys. All of the time in the gym really proved to be invaluable and by the end of the year, we were playing really well."
Parkland accomplished many of its goals this season, defeating Northampton in four sets in the EPC final before the roles were reversed in the district final. The Trojans also won a match in the state tournament for the first time since 2019.
"Getting to see the guys accomplish their goals, one of them was to win gold, was great," Trumbauer said. "Knowing how important that win was also helped them achieve additional goals and make a run into the state tournament. When you are one of the final eight teams playing in the state, you know you had a great season."
Central Dauphin, which ended Parkland's season last year in the first round, won in four sets this year by scores of 25-21, 19-25, 25-10 and 25-13.
"Central Dauphin plays very quick and powerful," said Trumbauer. "They can overpower teams. They are a very senior-heavy team and returned a lot of starters from last year's state runner-up team. So, their experience and calm under pressure helped carry them. We did take set two in a convincing fashion because our block was everywhere, but Central Dauphin calmed down after that and really pressured us into a lot of errors."
The Trojans will graduate six seniors from this year's team including Matt Bauer, Prince Patel, Azhar Sumar, Adam Pursell, Alex Lebo and Lukas Dashukewich.
"This year's senior group was fantastic to coach," Trumbauer said. "They all brought some different to the team, and all of it was positive. They carried themselves in a very professional and mature fashion everywhere we went. Being able to coach such great student-athletes is a coach's dream. We will truly miss this group of seniors."
Trumbauer is already looking forward to next season and the group he has coming back, looking to advance further at states.
"Seeing the improvement we showed from when the season started and knowing the younger guys gained so much experience this year, I'm really excited to see how they continue to improve over the summer by playing in leagues, attending camps, playing pickup and club in the offseason," said Trumbauer. "The guys know the areas we still need to work on, but the sky is the limit."