'Fun way to infuse holiday spirit to our community'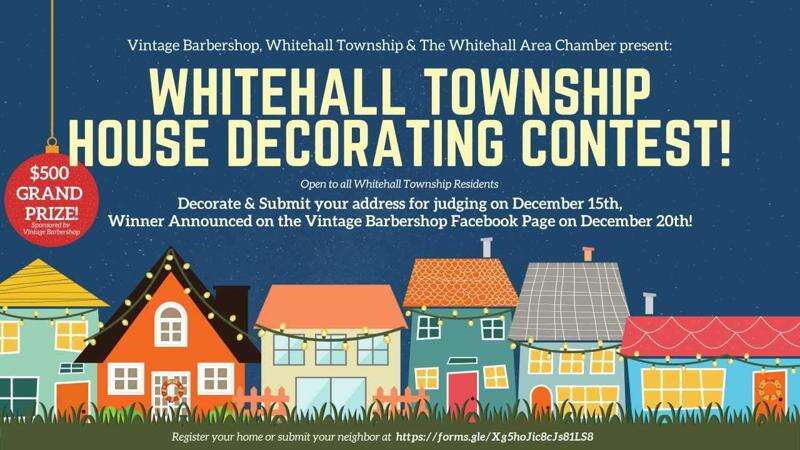 Published November 24. 2021 06:22AM
by
BY STACEY KOCH
skoch@tnonline.com
What happens when you combine the holidays, Whitehall Area Chamber of Commerce and a local business that wants to get involved in the community? A fun-filled, spirited event for township residents!
The Whitehall Chamber, a partner of Greater Lehigh Valley Chamber of Commerce, and Vintage Barbershop, located at 3690 Lehigh St., Whitehall, have announced the first-ever Whitehall Township house decorating contest. Residents are invited to decorate their homes for the holidays for a chance to win a grand prize of $500 - awarded to the winner in the Best Decorated Home category.
"When Aziz Atiyeh, of Vintage Barbershop, approached the township and the Chamber with this idea, it was hard not to get on board," said Kylie Adams-Weiss, assistant vice president of affiliated chambers. "This really brings back the nostalgic holiday spirit to many. Not only is it a fun way to reward the efforts of our local 'Clark Griswolds,' it's also a fun way to infuse the holiday spirit to our community."
About two months ago, Atiyeh went to the township and the Chamber and presented the idea of a house decorating contest - with Vintage Barbershop sponsoring the prize money for the winner. Atiyeh suggested residents could submit their own address or put forth an address of a home they admire for contest judging. Then, local individuals would judge the submissions and vote for a winner.
"Imagine entering a neighborhood or development in Whitehall to see every home lit up - parents taking their kids on a drive or even parking and taking a walk with your significant other, capturing the beauty and creating wonderful memories," Atiyeh said. "I see this as a new tradition we all should look forward to, and hopefully other neighboring towns and cities will join in years to come."
Township address submissions of decorated homes will be accepted now through Dec. 15. Judging will take place Dec. 15-19, so make sure your lights are on those nights. The winner will be announced Dec. 20 on the Vintage Barbershop Facebook page.
There is no cost to participate in the contest.
"When Aziz called me and suggested a home Christmas decoration competition in Whitehall, I was intrigued," Mayor Michael Harakal Jr. said. "When he said there would be a big cash prize, I knew he had a winner."
You can find more information about the contest and the form to submit an address on the Whitehall Area Chamber Facebook event page.