30th Pennsylvania Shakespeare Festival: 'Dream' perfect for great outdoors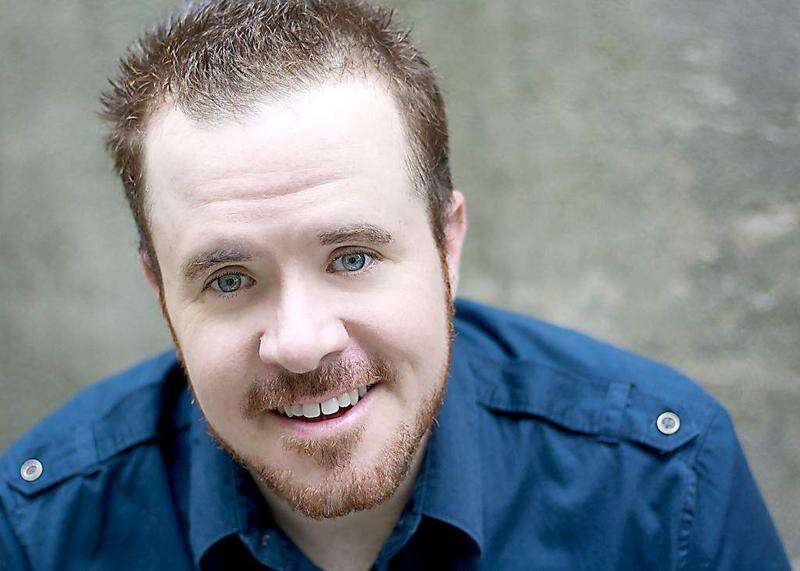 Published July 17. 2021 12:32AM
Shakespeare's comedy, "A Midsummer Night's Dream," is the right show for this moment, says Barrymore Award-winning director Matt Pfeiffer.
"People are trying to re-enter the world and this show is a welcome opportunity," he says.
Pennsylvania Shakespeare Festival presents "A Midsummer Night's Dream," Air Products Open Air Theatre, 6:30 p.m. Tuesday through Sunday, through Aug. 1, DeSales University, Center Valley, Upper Saucon Township.
It is the first fully-staged Shakespeare play on the new outdoor stage at PSF, which is celebrating its 30th anniversary with the 2021 season.
The play, which mostly takes place in an enchanted forest, is the "perfect play to be done outside," says Pfeiffer. "As a summer hang, you couldn't ask for a better play."
Shakespeare's most beloved comedy features mischievous fairies, magical pranks, mismatched lovers and a hapless amateur theater troupe.
"I want it to feel more like a party and a celebration of rebirth," Pfeiffer says in a phone interview.
"I wanted to create an environment in which the music and performance elevate the audience and there is no physical space to contain you," he says.
Originally to be performed in Labuda for PSF 2020, the show was postponed because of the coronavirus (COVID-19) pandemic shutdown.
Pfeiffer is eager to be directing the cast of 18 actors, who he says will fill the stage with frivolity.
"This ensemble is more muscular than I usually work with," he says. "There is a good mix of new people and people who have put in a lot of time at the festival."
He says "A Midsummer Night's Dream" is a great choice not only for its playful staging, but also its positive message:
"It's a story of harmony and discord and how coming together heals the world. Making peace and coming together is the only way forward."
Pfeiffer is no stranger to the play, which he has directed several times, including twice for PSF's WillPower school tours, virtually last summer and even an operatic version in Italy.
Pfeiffer, a 22-year veteran of PSF, has directed critically-acclaimed productions of "Twelfth Night," "As You Like It," and "The Taming of the Shrew" at the festival.
"'Midsummer' stands the test of time," Pfeiffer says. "It has really accessible language and iconic characters. The poetry of it is elevated, but it is not as dense as a comedy like 'Twelfth Night.'''
The production features original music by Alex Bechtel. Says Pfeiffer, "The whole cast is involved in making live music again."
The cast includes Kathryn Tkel (Hermia), Akeem Davis (Demetrius), Luigi Sottile (Lysander) Brett Ashley Robinson (Helena), Ian Merrill Peakes (Nick Bottom), Eleanor Handley (Titania), Lindsay Smiling (Oberon), Bi Jean Ngo, (Egeus and Quince) and Mary Tuomanen (Puck).
Pfeiffer says there have been some challenges in producing the show outdoors.
The play was trimmed to 90 minutes with no intermission to accommodate the natural available light.
"There is stuff I miss and hate losing, but 'Midsummer' can take it," he says. "This will be a unique experience and my hope is that spirits are high."
Pfeiffer says the new stage recreates the fundamentals of Labuda's Main Stage, but outdoors with a hearkening back to the PSF's "Green Show" outdoor stage with a touch of Shakespeare's Globe Theatre.
Pfeiffer acknowledges that it's exciting to be back after the pandemic shutdown.
"For all of us who do this work, it is like having a piece of yourself taken away," he says of the past 15 or so months of the lockdown.
"It is a modest living that is balanced by the fact that you are really putting something good in the world," Pfeiffer says of theater actors.
"I think now it is trying to be a better kind of art form," he says of theater, adding, "We just have to take it one day at a time."
Prologues, offering insights into the play, are held 45 minutes prior to curtain for every performance.
There is a sign-language performance July 21.
"A Midsummer Night's Dream" will be available for streaming, 8 p.m. July 20 to Aug. 1.
Tickets: www.pashakespeare.org; 610-282-9455
"Curtain Rises" is a column about the theater, stage shows, the actors in them and the directors and artists who make them happen. To request coverage, email: Paul Willistein, Focus editor, pwillistein@tnonline.com