Rough Rider softball team optimistic about the future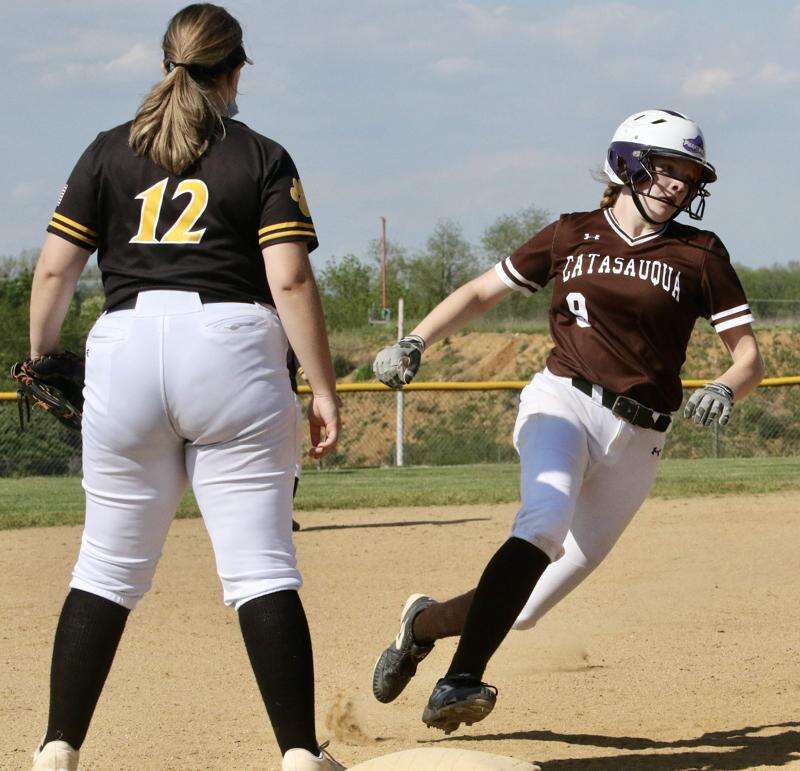 Published June 17. 2021 02:36PM
Paige Kogelman knew it would take time.
The third-year Catasauqua head softball coach posted an 0-18 record in her first season three years ago. Before the coronavirus shutdown the season last year, Kogelman was confident that her team could grow.
This past season, she had her beliefs confirmed.
"I think it took a little bit longer to form," she said. "We have the mechanism on how to win. We worked together this season, and we are starting to see the results.
"We were able to end on a high note."
The Rough Riders finished the season with an overall 5-14 record. Kogelman cited an opening-season win over Saucon Valley as a trend setter for the season.
"Getting that first win over Saucon set the tone," she stressed. "We were able to come out strong and that helped. If we lost that game, I don't know how we would have went.
"We didn't allow ourselves to get crushed in the beginning. We basically were in every game."
Freshman Delaney Troxell and sophomore Alivia June helped form an effective one-two punch on the mound for the Roughies. They also excelled with their bats, as Troxell hit .500 and June hit .511.
"Delaney definitely picked up on her pitches, and she developed," said Kogelman. "She realized what she had to do moving from junior high, and she was able to adapt to it. We will have her work on some more pitches. She is a tireless worker, and she is going to shock people with her arm and her bat.
"Alivia was a pitcher and an infielder/outfielder. She is definitely a utility player who helped us on the mound. She was able to pick up the slack when needed."
Kogelman also was impressed with freshman third baseman Sophia Becker and sophomore center fielder Cora Soltis.
"She did a nice job for us, but she is really more of a catcher," said Kogelman. "She has the potential to get better.
"Cora did a good job for us in center. We converted her from an infielder. I'm very proud of what she did for us, and she also can be a utility player. We can see her moving to first next year."
Kogelman acknowledged the contributions of senior catcher Hailey Deschaine, outfielder Janessa Ortiz, and first baseman Marissa Rice.
"Give a lot of credit to our seniors," said Kogelman. "They took charge and were strong leaders over the years. They never gave up and worked very hard. They were important for us to take the next step."
Due to her players' commitment, Kogelman is optimistic about the future.
"We have a number of players who will be working out in the offseason," said Kogelman. "We're trying to get some tournaments and setting up programs. These girls now know what they are capable of doing, and they are ready to work."