State Rep. Mako returns home from fight against terrorism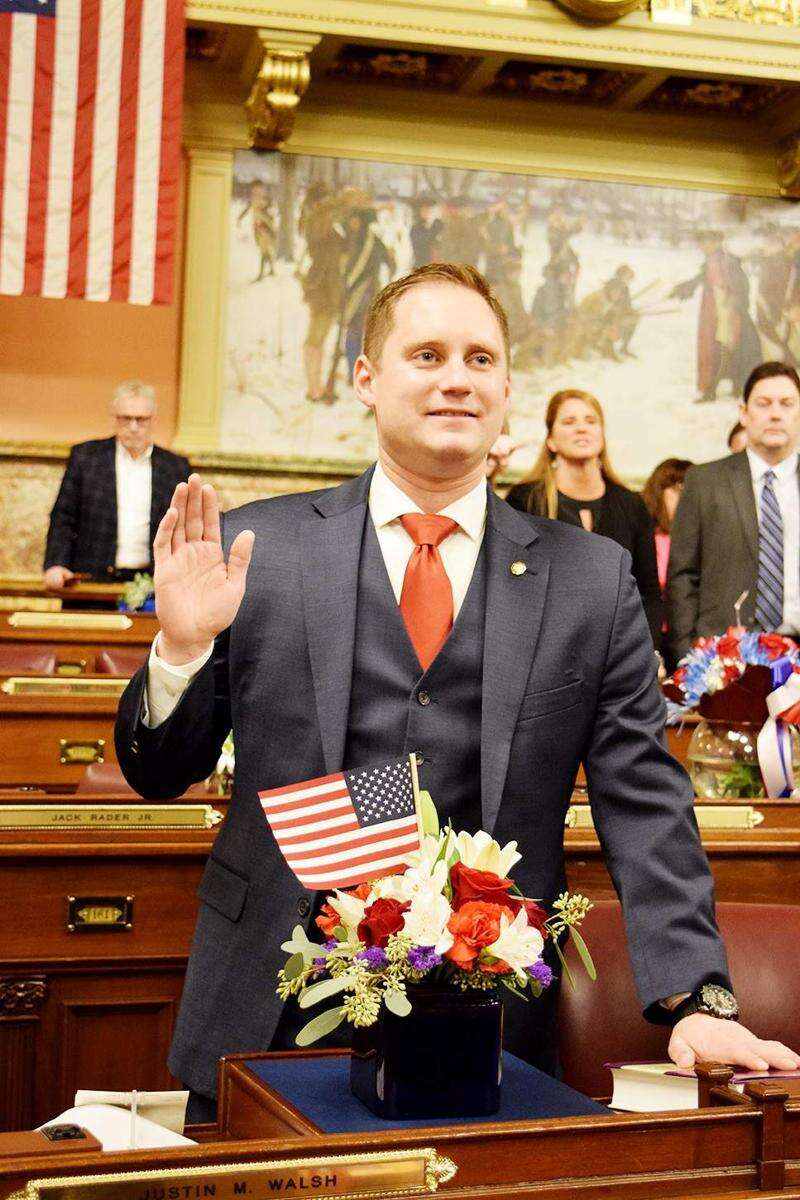 Published September 12. 2020 08:30AM
State Rep. Zach Mako, R-183rd, a combat veteran and U.S. Army helicopter pilot with the Pennsylvania National Guard, has officially returned from deployment to the Middle East and has resumed his legislative duties full time.
Mako, attached to Company B, 2nd Battalion, 104th Aviation Regiment, Fort Indiantown Gap, which traces its history to Battle of the Bulge, received orders last year to support Operation Freedom's Sentinel and joined more than 50 Army National Guard soldiers in the fight against terrorism.
"When I was deployed last fall, I don't think anyone could have imagined a virus would spread worldwide and cause such change in the world," Mako said.
"I'm pleased to be back on American soil and appreciate all the support from my family, friends and neighbors.
"Thank you to my staff who assisted constituents with a variety of state-related issues including unemployment problems. I'm ready to get to work to help Pennsylvanians recover from this pandemic."
Mako enlisted in the Pennsylvania National Guard in January 2008 and has been a Chinook pilot since July 2011.
He was deployed to Afghanistan in December 2012 for nine months as part of Operation Enduring Freedom.
In 2016, he was selected to be an adviser to Estonia's top military officials.
In 2017, he completed elite training as an Aviation Mission Survivability Officer.
"The House Republican Caucus is glad Rep. Mako is back safely and are honored to welcome him back to Pennsylvania and to the Capitol," said Majority Leader Kerry Benninghoff, R-171st. "Rep. Mako has been a selfless leader to his constituents and, for the last several months, has answered the call of his country by bravely serving overseas on active military duty where he continued our country's ongoing work of preserving all the rights, liberties, and freedoms Americans enjoy and that are the envy of the world.
"His sacrifice is an example to all Pennsylvanians and we are humbled to count him among our membership in the Pennsylvania General Assembly."
***
Editor's note: The 183rd District includes South Whitehall (part), Washington and Whitehall (part) townships and Slatington Borough in Lehigh County.
It also consists of Allen, Lehigh and Moore (part) townships, and North Catasauqua, Northampton and Walnutport boroughs in Northampton County.