Saltzgiver takes over as girls soccer coach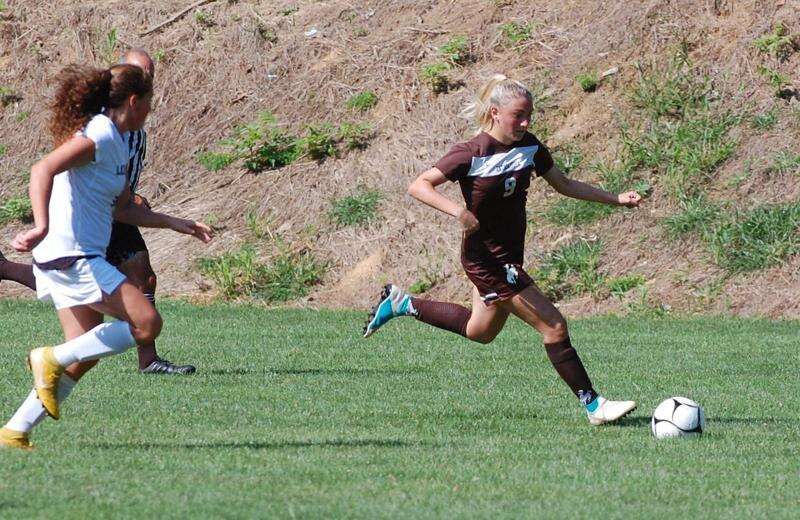 Published July 30. 2020 03:27PM
Derek Saltzgiver was in the right place at the right time.
He had just completed a shortened first year as a Wellness and Fitness teacher at Catasauqua Middle School, and a prime opportunity presented itself to him.
A former four-year high school soccer coach in North Carolina - three years boys and one girls - Saltzgiver recently was named the Roughie head girls soccer coach and replaced Chris Hain, who resigned after two seasons.
"I figured I would give it a shot," said Saltzgiver about the hiring process. "I have been teaching at Catty for a year and felt like I wanted to get back into coaching."
Saltzgiver was a four-year soccer letter winner at South Western High School in Hanover and later attended East Stroudsburg University. He has played the game since his early youth and has been a longtime youth soccer coach. Over the past year, Saltzgiver was a middle school boys' basketball coach and a girls' club soccer coach in Phillipsburg.
Before arriving at Catasauqua, Saltzgiver taught at a charter school in the Lehigh Valley.
"Where I was coaching in North Carolina (Kinston), it is very similar to Catasauqua in size. They would both be in the same district bracket. Soccer wasn't a top priority because it was a baseball, football, and track school.
"But I am really new to the whole process."
Saltzgiver has been involved in workouts the past two weeks, and has been impressed.
"From what I have seen so far, it has been very promising," said Saltzgiver. "There have been many good things.
"I haven't been able to get a soccer IQ on them yet because of the lack of a scrimmage."
In North Carolina, Saltzgiver had nine to 11 players on each of his boys' and girls' teams. Wins were a premium and it was common to have one to three wins a season.
Saltzgiver will inherit a program that has been to the district semifinals the past two year despite having regular-season losing records.
"Down in North Carolina, we had a lot of first-year players," said Saltzgiver. "I'm not used to getting girls this experienced.
"Here I had 22 girls sign up and I've had 14 to 16 girls at every workout. I have been really pleased with everything. I have heard that there has been a big upswing with this program over the past two years, and I'm really excited to get started."