Classical or Jazz? Branford Marsalis bridges both worlds of music in Allentown Symphony Orchestra 'Opening Gala'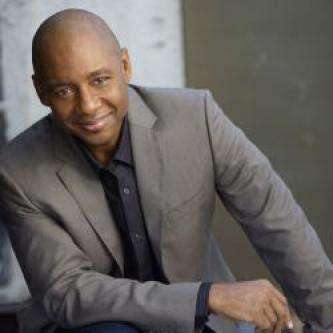 Published October 14. 2016 12:00AM
The 2016-17 season-opening Allentown Symphony Orchestra classical music concerts will be long-remembered for a Lehigh Valley world premiere by a well-known musician, band leader and composer.
Branford Marsalis and the Allentown Symphony perform Villa-Lobos' "Fantasia for Saxophone and Orchestra" in an updated transcription of the work.
Marsalis headlines the "Opening Gala" for the Allentown Symphony Orchestra "Classical Series," 7:30 p.m. Oct. 15 and 3 p.m. Oct. 16, Miller Symphony Hall, Allentown.
The program, conducted by Diane Wittry, Allentown Symphony Orchestra Music Director, in addition to Marsalis performing Villa-Lobos' "Fantasia for Saxophone and Orchestra" and Villa-Lobos' "Bachianas Brasileiras" No. 5 Aria (Cantilena) and Dansa (Martelo), includes Villa-Lobos' Sinfonietta No. 1 ("A memoria de Mozart"), and Beethoven Symphony No. 3 ("Eroica").
The Villa-Lobos' "Fantasia for Saxophone and Orchestra" work on the Allentown Symphony concert program has a special place in the repertoire of Marsalis, who grew up in a household filled with music in Breaux Bridge, La. His mother, Dolores, is a jazz singer and substitute teacher. His father, Ellis, is a pianist and music professor. His brothers Jason, Wynton, Ellis III and Delfeayo are also jazz musicians. The New York Times described the Marsalis family as "jazz's most storied living dynasty."
"The piece ['Fantasia for Saxophone and Orchestra'] is on the first classical record I ever got. I played the piece and liked it and didn't like it," Marsalis says during a phone interview the day before he turned 56 on Aug. 26.
"A good friend of mine, Paula Van Goes, saxophone professor at the University of Brazilia, Brazil, went to the library where the Villa-Lobos music is archived. She noticed that the piece was originally written in a different key.
"I like the piece in the key that the original was written. It was originally published in E flat. It was originally written in F. The person who originally played it played a tenor saxophone not a soprano saxophone and he lowered it one [whole] step. And the publishers published it in the key that he did it for the premiere.
"So, we're going to be playing it in the original key," says Marsalis. "Sonically, it makes a difference, not technically."
Villa-Lobos
Heitor Villa-Lobos (1887-1959) is said to be "the single most significant creative figure in 20th-century Brazilian art music." The prolific composer wrote more than 2,000 orchestral, chamber, instrumental and vocal works.
Villa-Lobos' music is said to have been influenced by Brazilian folk music and European classical music. His "Bachianas Brasileiras" (Brazilian Bachian pieces) are cited as examples.
Villa-Lobos' straddling of two worlds of music, that of Brazilian folk and classical, is of special interest to Marsalis.
Marsalis said that Villa-Lobos became a standard-bearer for the new Brazil, as well as for South American culture and music:
"The South American nations considered themselves satellites of European culture. They considered themselves as being culturally-inferior. 'We are the most European of cities' [was how cities touted themselves].
"Villa-Lobos was a product of his heritage. He studied Bach," says Marsalis. "He was never interested in supplanting his heritage.
"He studied European music. His music has a very unique feeling. It has an unsettling feeling. He was unabashedly proud of being Brazilian. It comes across in his music. And he had a citizenry that appreciated him.
"They revered him. He was loved for who he was and it comes across in his music. His music is very confident. It's not insecure. You have to play it to make it work."
Classical jazz
Branford Marsalis knows how to play it and make it work as he bridges the two worlds of music, that of classical and jazz.
Marsalis' classical-jazz connection has caught the attention of music critics, including Wes Phillips, who described him as "an innovative jazz saxophonist who also happens to be a classical performer with phenomenal technique."
Marsalis is perhaps best-known as a jazz musician, having been named a National Endowment for the Arts Jazz Master, a three-time Grammy Award-winner and Tony Award nominee composer (August Wilson's play "Fences"). He founded the Marsalis Music label in 2002 to produce his own projects and those of the jazz artists.
For two years in the early 1990s, Marsalis was music director of "The Tonight Show with Jay Leno." He has performed and recorded with a "who's who" of jazz greats, including Miles Davis, Dizzy Gillespie, Herbie Hancock and Sonny Rollins.
Marsalis has done residencies through "Marsalis Jams" at college and high school campuses around the United States. After Hurricane Katrina, Marsalis and his friend, Harry Connick, Jr., founded the New Orleans Habitat Musicians' Village for displaced residents in the city's Upper Ninth Ward where there is the Ellis Marsalis Center for Music.
His some 29 jazz discs with the Branton Marsals Quartet includes his most recent, "Upward Spiral," with Kurt Elling, vocals, released in June 2016 and spotlighted on his Jazz Tour; soundtrack albums for director Spike Lee's movies, "Mo Better Blues" and "Do The Right Thing," and his side project, Buckshot LeFonque.
'Meet the Artist'
Marsalis Classical Tour and Jazz Tour is booked solid through at least June 2017, with stops across the United States and in Germany, Luxembourg, Austria, Belgium.
Marsalis has increasingly been making a name for himself in the classical music world.
On the Classical Tour, in addition to the Allentown Symphony Orchestra, Marsalis guest solos with the Chicago Symphony Orchestra, Detroit Symphony Orchestra, Cincinnati Symphony Orchestra, Orchestra Iowa, Baton Rouge Symphony and Calgary Philharmonic.
His classical discography includes "American Spectrum" (2009), the first international recording by the North Carolina Symphony; "Creation" (2001), with the Orpheus Chamber Orchestra, and "Romances for Saxophone" (1986), which includes Villa-Lobos' "Bachianas Brasileiras" No. 5.
Of the classical-jazz connection, Marsalis says, "They are similar. The hardest to do in instrumental music is to develop a sound that creates an emotional effect in the listener.
"In classical music, the listener is predisposed to that. In jazz, it's more difficult. Jazz is very conversational," Marsalis says.
Allentown Symphony conductor Wittry says Allentown Symphony Association officials worked for years to bring Marsalis to Symphony Hall.
"It was very difficult, and part of it was timing. He does things in his life in blocks. He's doing some orchestral concerts in that time block. He selected the repertoire. We started asking almost two years ago. We had to wait a little longer for his schedule to finalize, but it was worth waiting for," Witty says.
Of the Lehigh Valley, Marsalis says, "The area's known for musicians. Right up to the Delaware Water Gap. Kevin Eubanks lived in Allentown."
The Symphony Hall performance is not Marsalis' first concert in the Lehigh Valley. He performed at Stabler Arena, Bethlehem, as part of Sting's 1985 tour for "The Dream of the Blue Turtles" album, on which he played saxophones.
Marsalis references Sting when discussing his own genre-jumping career.
"That's what Sting does. He goes off and does a musical [Broadway's 'The Last Ship']. His fans are less patient with him. They want to hear 'Every Breath You Take' [a No. 1 hit single for The Police pop band that Sting led].
"It's taken me a long time to remove the pop cultural references," Marsalis of his own career.
"If I ever achieved massive success, not that that's ever likely to happen, I would still tour. I'm a player. Most musicians are players. That's what we do. When the Allentown Symphony musicians' season is over, they go play chamber music.
"The entertainment business is a completely separate business. It's not a binary choice. The Dave Mathews Band an exception. He sells a ton of records and still performs.
"A lot of singers, Beyonce, will do a tour. Then she disappears. It's not a better thing or a worse thing. It's like trying to compare a tall person and a short person.
"What works best for me is to continue to develop as a musician and play. That's what I love," Marsalis says.
"Meet the Artist," with Branford Marsalis and Diane Wittry, noon Oct. 14, Miler Symphony Hall, Allentown. Marsalis will speak about his life, his musicianship and answer questions from the audience. The event is free for patrons and those attending the Oct. 15 or 16 Allentown Symphony concert.
Allentown Symphony Orchestra concert tickets: Miller Symphony Hall Box Office, 23 N. Sixth St., Allentown; allentownsymphony.org; 610-432-6715