Emmaus girls win invitational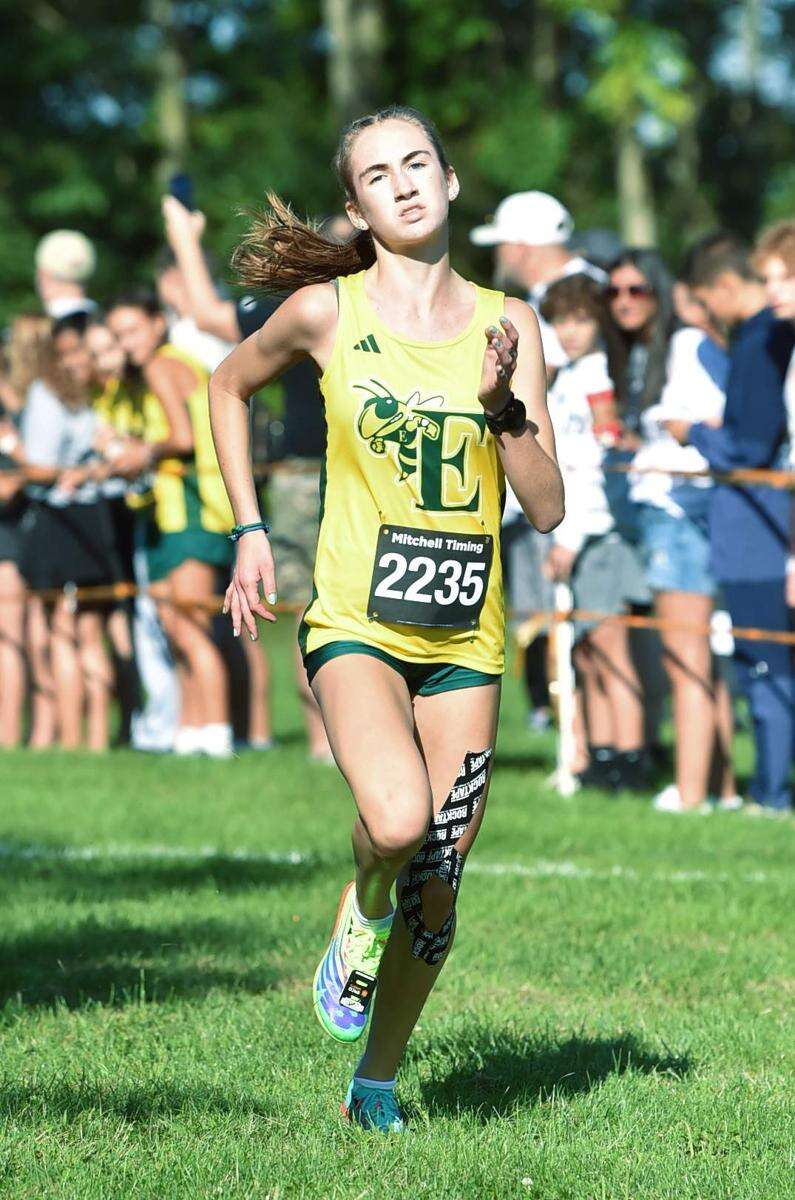 Published September 11. 2023 09:54AM
by Mike Haines mhaines@tnonline.com
The Emmaus cross country teams opened the season with a successful performance at the Northampton Invitational.
The Hornet girls team took first place, led by Mady McCartney's second-place finish. The Hornet boys team finished sixth, with Connor Fisher leading the team by taking 24th-place in the Class 3A race.
McCartney was the third finisher across the line and took second place in the Class 3A standings, running the race in 18:44. "Since it was my first race I just wanted to try my best and see how it turned out," said the Emmaus sophomore.
Sienna Miller of Perkiomen Valley took the 3A title in 18:18.4, while Moravian Academy sophomore Virginia Kraus, the defending Class A state champion, blazed to first place overall in 17:42.1 to earn the Class A/2A Northampton Invitational title.
McCartney was one of two Hornet girls in the top 10 at Saturday's race, which was held at Bicentennial Park in East Allen Township. Payton Campbell finished seventh in Class 3A, followed by teammates Sophia Kovalski (15th, 19:58) Addison Johnson (17th, 19:59.1) and Addison Kleinle (32nd, 20:40.8) to make up the Hornets' top five. Brooke Miller (46th, 20:54.9) and Isabella Scarlata (52nd, 21:02.6) finished just outside the team scoring despite running good races.
Despite graduating some talented runners from last year's unbeaten team that won league and district titles, most of this year's Emmaus girls running expect the same success.
"We lost a lot of really good girls," said Campbell. "I think we're still at a similar area."
"I think we did pretty good," said McCartney. "We all put in a lot of effort and training. I think we're going to continue to push each other in training and we're going to continue to get better as a team."
Emmaus took Saturday's Class 3A girls team title with 73 points. Pennridge finished second with 82, followed by Easton (130), Perkiomen Valley (131) and Southern Lehigh (143). The 3A girls field included 124 runners, with another 124 competing in A/2A.
In the boys race, Fisher ran the race in 16:42.2 with teammates Jared Petre (29th, 16:58.9), Tyler Finck (31st, 17:04.7) not far behind. Ryan Fach (47th, 17:29.2) and Richard Will (48th, 17:32) capped the Hornets' team scoring. Sean Daubert (51st, 17:37.3) and Connor Miller (57th, 17:42.9) round out the Hornet boys team's varsity line up at Saturday's meet.
Perkiomen Valley's Ian Johnson (15:35.5) won the boys race, which included 128 runners in the Class 3A field.
Parkland's Paul Abeln took second in 15:39.3 as the Trojans won the boys Class 3A team title with 71 points, following by Downingtown East and Pennridge.