Cinco de Mayo at Wooden Match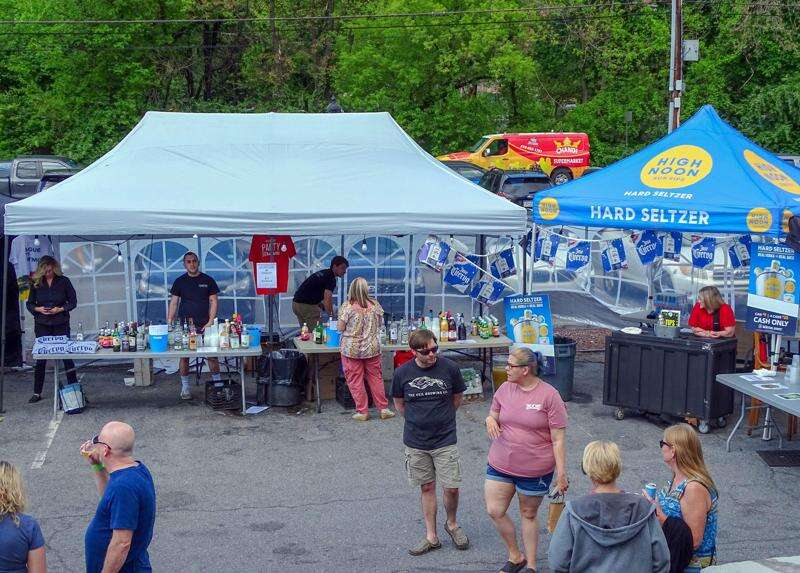 Published May 23. 2023 11:34AM
by Tami Quigley Special to the Bethlehem Press
The Wooden Match lit up the weekend with a Cinco de Mayo Block Party that kicked off in the late afternoon of May 5 and fired up the fun with live music, food trucks, beer trucks, cigars, tequila bar, High Noon Bar, games and more through Sunday night, May 7.
The large block party style event in the parking lot was family friendly, so kids and dogs were invited to join in the celebration.
"We're happy to be part of the City of Bethlehem and work together to provide Wooden Match monthly festivals and support local food trucks and vendors," Andy Calderon, Wooden Match general manager, said.
Hungry guests could nosh on tasty fare from food trucks from Pat's Pizza and Bistro, Taco Town and Lehigh Valley BBQ. Vendors included Bizzle's Bites Dog Treats and K9 Resorts Luxury Pet Hotel.
This year marked the first time Pat's Pizza and Bistro was part of Cinco de Mayo at The Wooden Match, where the eatery debuted Pat's Pizza Trailer a few months ago at the St. Patrick's Day Weekend Bash.
"We had an amazing crowd on Friday night," Pat's owner Yianni Kyziridis said. "The music was great and a lot of friends stopped by – it was nice to see them out."
The custom-made pizza trailer is the on-the-road extension of Pat's Pizza and Bistro, which opened in November 2017 at 1426 W. Broad St. Feb. 18.
The party went to the dogs in a good way with two of the vendors, Bizzle's Bites Dog Treats and K9 Resorts Luxury Pet Hotel of Bethlehem.
Jason Reisteter, proprietor of Bizzle's, said this was his first time at Cinco de Mayo, where he offered his all-natural dog treats that have no preservatives, additives or added salt.
The healthy options for dogs can be ordered from Bizzle's website: bizzlesbites.com/ or DoorDash.
Deb Hrousis is looking forward to the July opening of K9 Resorts Luxury Pet Hotel of Bethlehem, which she owns with her husband, Costas.
"There's nothing like it in the area," Hrousis said of the hotel, which will open at 3986 Township Line Road. "There are other daycares and boarding, but nothing luxury.
"The response has been overwhelmingly positive," Hrousis said. "People are excited to have this option. Some have told me they are changing their vacation dates so this option is open."
Hrousis was on hand to provide information about the new business with David Intini, the builder of K9 Resorts, and Tyson, Intini's English bulldog.
Why the name Tyson? "My daughter thought he looked like a chicken nugget when he was a puppy," Intini said.
Guests at Cinco de Mayo had the chance to enter to win a $500 gift certificate to K9 Resorts, which will offer such amenities as luxury cage-free overnight boarding with in-suite television tuned to Animal Planet or Dog TV, doggie daycare, outdoor courtyard and DayBoarding with personalized care and extra attention. For information contact Bethlehem@K9Resorts.com.