EHS names student of the week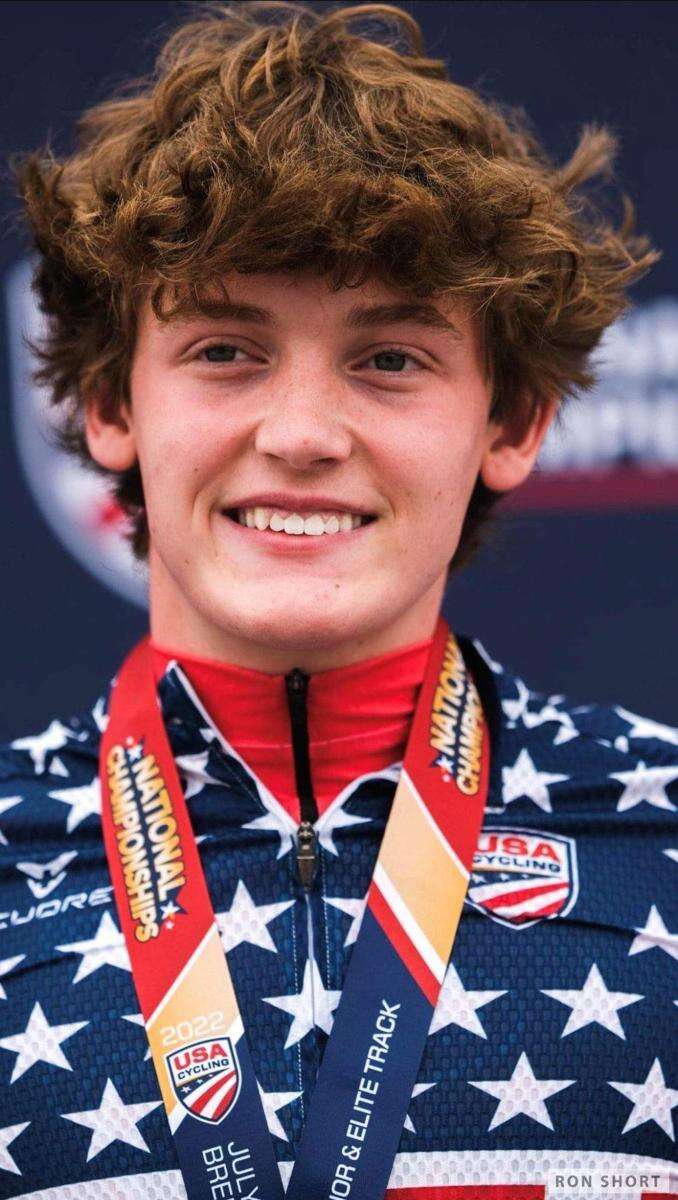 Published November 22. 2022 09:40AM
Q. In what grade are you currently enrolled?
A. I am currently a senior at Emmaus High School.
Q. Please provide the first names of your family members: parents, siblings and pets.
A. My parents' names are Jeremiah and Jolynn. I have a brother, Noah and a dog, Chase, as well.
Q. What is your favorite subject? Why?
A. My favorite subject in school is physics. This is because of my aspirations to become an engineer. It stemmed from my interest in working on bikes to make sure they're the fastest possible for my cycling competitions. I also enjoy the labs and the hands-on aspect of the subject.
Q. Have you received any special awards or recognition?
A. Yes! I am an 11x national champion for my sport, which is track cycling. I also placed fourth at the world championships in the scratch race, also for track cycling.
Q. Are you involved in any extracurricular activities? How has being involved in this organization impacted your high school experience?
A. Cycling is my main extracurricular activity, as it takes so much time to train. A down week is about 11 hours, while a strenuous week can be over 20 hours of training. It has impacted my high school experience in positive and negative ways. I generally do not have as much free time as other people as my schedule is limited. It is sometimes hard to juggle sleep, training and academic studies. However, it gives me a strong purpose, a good physique and a clear mind.
Q. What do you consider your biggest challenge to date?
A. I am pretty lucky; my biggest challenge to date was competing at the Junior World Track Cycling Championships. It was an honorable and exciting experience and the competition was unlike any I have ever experienced. It was quite humbling.
Q. What is your next goal after high school?
A. My next goal is to major in mechanical engineering and continue training.
Q. Whom do you admire? Why?
A. I admire my parents and coaches. I often wonder how they can be as helpful as they are. They have just as much of a role in my success as I do and I am extremely grateful.
Q. For what would you like to be remembered?
A. I would like to be remembered for my advancements in the aerospace industry as an engineer and a successful track cyclist
Q. Do you have any advice for your peers?
A. My advice is to be adaptable and accept change. More times than not, events will not go your way. It is your reaction that decides your outcome and identity.