St. Paul's hosts first Community Day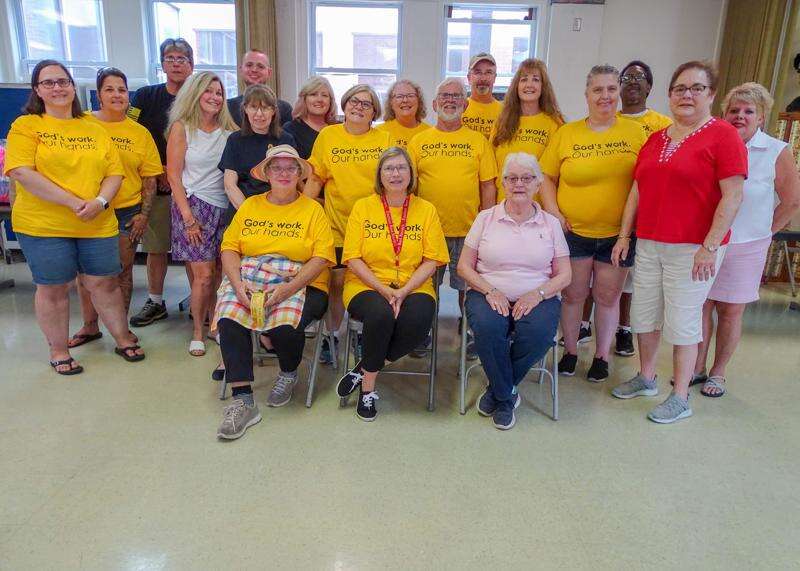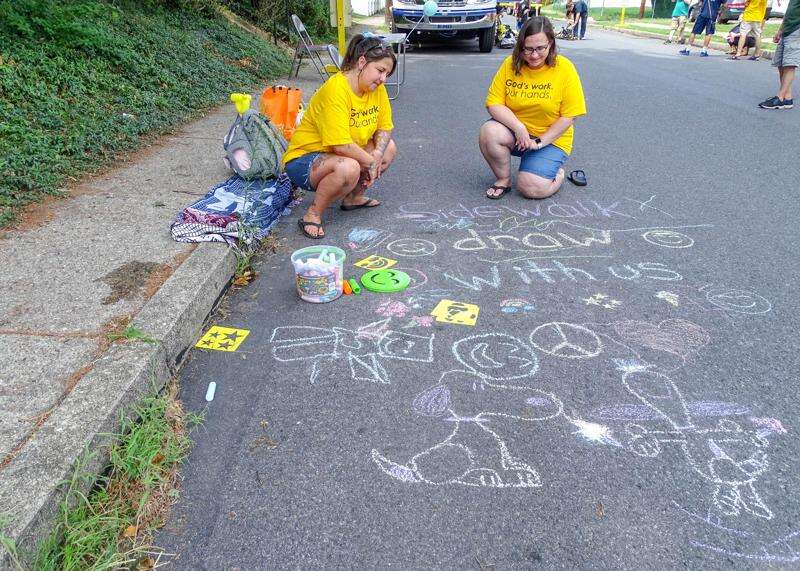 Published October 04. 2022 03:06PM
by Tami Quigley Special to the Bethlehem Press
The congregation of St. Paul's Evangelical Lutheran Church, Fountain Hill, is a community of believers, and the church on Delaware Avenue reached out to welcome everyone in the local community with faith, fellowship and fun Sept. 3 with its first-ever Community Days.
"We wanted to do something for the community. Our mission is to go out and do God's work with our hands," Pastor Marlene Werkheiser, pastoral care provider, said.
"After COVID, people needed to get out and see each other again."
The event welcomed everyone from 11 a.m. to 2 p.m. and featured Sweet Scoops ice cream truck, where everyone could enjoy a free ice cream; the new fire truck of the Fountain Hill Fire Department, with Fire Chief Terry Heffner and fellow firefighters mingling with the crowd; "The Pulpiteers," the church's popular puppet ministry, performing in Fellowship Hall; sidewalk chalk for children; tricky tray baskets; and hot dogs, chips and a soda for only $2.
Pastor Werkheiser, Cindy Garguilo and Judy Felchock organized the event with the help of organizing committee members.
"As we are coming out of the pandemic, our church wanted to reach out to the community to let them know we are still worshipping and keeping active – welcoming all and inviting the community to come join us for worship and fellowship," Garguilo said. "We have several things planned throughout the year and we want to let everyone know."
"It's a way of giving back to the community," Karen Drake, a member of the organizing committee, said. "We're part of the community, we're here in the middle of it."
Pastor Werkheiser said the tricky tray donations were all from church members. "I'm grateful for the donations and the spirit within this church – the Holy Spirit is moving them."
St. Paul's has returned to its fall schedule, with worship at 10 a.m. Sunday School for children ages three and up will be held from 9--9:45 a.m. on the first and third Sundays of the month.
Upcoming events include the Trick or Treat in the church parking lot from 2 to 4 p.m. Oct. 29; and "The Pulpiteers" annual Christmas show at 6 p.m. , Dec. 3, with doors opening at 5:30 p.m.
Special Christmas events as scheduled to date are: Advent Luncheon and Workshop Sunday, Nov. 27 after worship; Sunday School Activities Sundays, Dec. 4 and 18; Advent Small Groups and mid-week worship, date to be announced.
Christmas Eve Worship will be celebrated Saturday, Dec. 24 at 7 p.m. (Candlelight and Holy Communion) and Christmas Day Worship Sunday, Dec. 25 at 10 a.m.