NASD asked about transgender athletes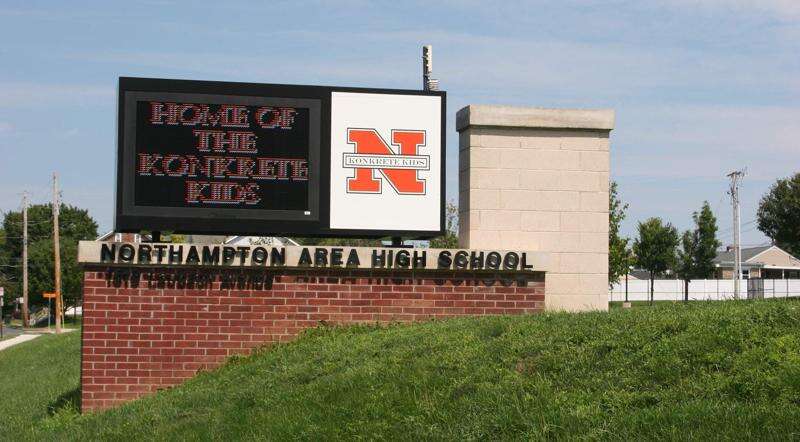 Published August 17. 2022 11:20AM
by
BY PAUL WILLISTEIN
pwillistein@tnonline.com
The topic of transgender athletes in Northampton Area School District was discussed at the Aug. 8 NASD Board of Education meeting.
The discussion drew commentary from some NASD administration and school board members in response to public comments at the meeting.
Some who spoke at the podium in the Northampton Area High School auditorium asked whether NASD has a policy about transgender athletes on conference sports teams.
"We do not have a board-approved policy concerning transgender athletes participating in PIAA (Pennsylvania Interscholastic Athletic Association)," said NASD Superintendent of Schools Joseph S. Kovalchik, adding, "The PIAA doesn't have a policy."
There are 18 teams in the Eastern Conference of PIAA, which consists of 18 high schools in Northampton, Lehigh, Monroe and Pike counties in the Lehigh Valley and Pocono Mountain areas. The conference is part of District XI of the PIAA.
"I don't believe any school district has any policy," Kovalchik said.
Kovalchik asked NAHS CAA Director of Athletics Shaun Murray, who attended the school board meeting Aug. 8, whether other districts in the conference have a policy on transgender athletes.
Murray said he attended an area meeting of athletic directors Aug. 4.
"The feedback that I got was that athletic directors are divided," Murray said. "It is something that's going to be a continuing discussion."
"We have transgender students in our school district," Kovalchik said.
"It's a difficult question to answer," NASD Solicitor Atty C. Steven Miller said. "It involves privacy. If the information is put out there, we run the risk of crossing the line regarding FERPA."
Family Educational Rights and Privacy Act (FERPA), signed into federal law in 1974 by President Gerald Ford, allows parents the right to have access to their children's education records and the right to have some control over the disclosure of personally identifiable information from the education records.
"I don't want to run afoul of student confidentialities," Miller said.
"What about the student who doesn't want to share a bathroom or locker room with a transgender student?" asked school Director Doug Vaughn.
"We try to review these on a case-by-case basis so that all people are comfortable," Miller said.
"Mr. Miller, is there nothing wrong with giving a yes or no answer?" Vaughn replied.
"I try not to give a yes or no answer when the answer needs to be expanded upon," Miller responded.
School Director Kim Bretzik said she has seven children in the house.
"It's an open house to all friends. My husband and I have always have had a wide spectrum," Bretzik explained. "I want to make sure that all of our students are welcome."
"I appreciate those comments, Mrs. Bretzik," Kovalchik said.
Noting that his wife is a teacher, they have two sons who are NAHS graduates, his years as an athletic coach, teacher and administrator and as a resident of the district, Kovalchik concluded the three-hour meeting with his thoughts.
"I've had thousands of students in my house. I hear the same thing and that is acceptance," Kovalchik said. "If there are people who aren't following policies and procedures, we deal with it. We try to deal with bullying and discrimination.
"This is public education. It's a tough job," Kovalchik added. "You're dealing with students, diversity, taxes. There's only one way to do this, and that is to work together."
The board of education's next meeting is set for 6:30 p.m. Sept. 12 in the NAHS auditorium, 1619 Laubach Ave., Northampton.
Additionally, Kovalchik posted a welcome-back-to-school video to the district Aug. 10. View it at youtube.com/watch?v=6ICGd8b3vA4.