Lappawinzo hosts successful Wine Under the Willows event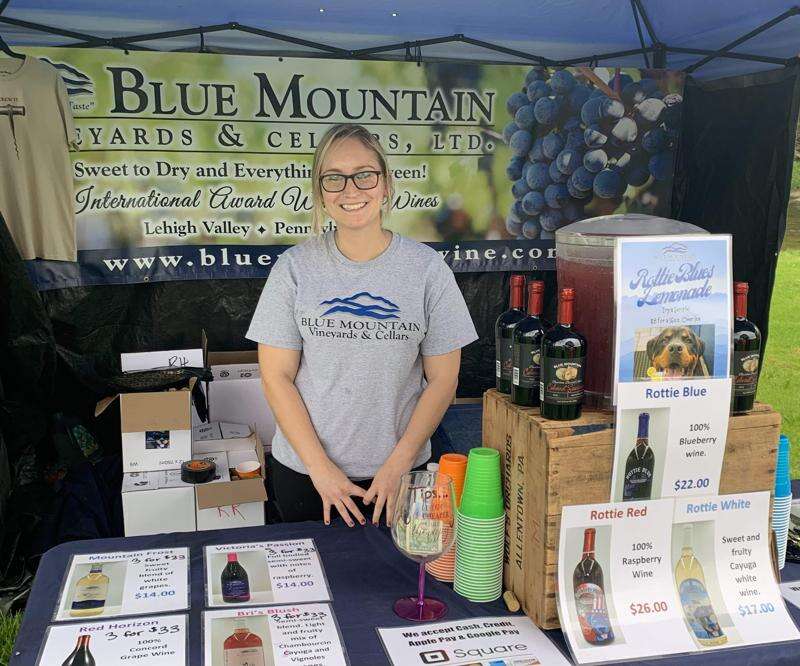 Published June 22. 2022 11:13AM
On May 14, Lappawinzo Fish and Game Association, 25 Lappawinzo Road, Allen Township, held its first Wine Under the Willows outdoor event. Despite a threatening sky, attendees streamed in, making the encounter a rousing success.
The event had numerous vendors, such as Mary Kay, Tastefully Simple, jewelry, homemade crafted items, witches hats and other unique items for sale. But it was the three wineries present at the event that stole the show.
Sleepy Cat Urban Winery, located at 1840 W. Allen St., Allentown, is owned and operated by Carrie and Mark Gerencher. The winery was opened in 2016 after four years of brewing wine from their home.
Sleepy Cat offered a variety of wines - whites, reds, blushes and fruits. They also host events from their wine shop. Visit sleepycaturbanwinery.com for more information.
Blue Mountain Vineyards and Cellars also had a wine stand at Lappawinzo. Blue Mountain has been in business for more than 30 years and produces a wide array of wines made from locally grown grapes. Their motto is "quality over quantity." Blue Mountain wines have won numerous awards.
Blue Mountain offers a winery rental for private events and corporate gatherings. They also have live music Sundays throughout the year. There is also a wine connoisseurs club that is open for membership.
Blue Mountain is located at 7627 Grape Vine Drive, New Tripoli. Visit bluemountainwine.com or call 610-298-3068 for more information.
The third winery at the event was Stonekeep Meadery and Wine Cellars, 77 Broadway, Jim Thorpe, located on the first floor. It featured meads/honey wines such as the traditional mead and peach and blackberry semisweet wines. Stonekeep offers a variety of grape wines.
Stonekeep can be reached at Facebook.com/StonekeepMeadWine for more information about this interesting winery. In addition to a tasting room at its Jim Thorpe location, another tasting room is set up at their 564 Blandon Road, Fleetwood, site.
An additional unique vendor to mention is Tess Gregory's stand, A Brewing Witch. "Brewing up magic for your enchanted journey" is the slogan for this business that sells witchcraft-themed homemade items, including dolls, brooms, wands, hats and various herbs.
Call 484-866-5249 or email abrewingwitch@gmail.com for further information. Gregory can also be reached at facebook.com/abrewingwitchbytessgregory.
The venue was perfect as it was indeed under large willow trees beside the babbling Hokendauqua Creek that flows through the Lappawinzo property.
Lappawinzo Fish and Game has been in existence for decades. The association offers fishing and hunting for its members on a 40-plus acre tract of land.
The clubhouse has two pool tables, with a bar that is open daily and serves food. It holds skeet shoots, trap shoots, block shoots and fishing contests, and it rents the social hall for weddings, reunions and other gatherings.
There are dues to join this historical, multifaceted club. Call the association at 610-262-9904 for further information.
The Lappawinzo staff served up a well-attended friendly and fun gathering in a bucolic, comfortable location that attendees agreed was a delightful experience.