Lower Macungie opens LV Legion season at 1-1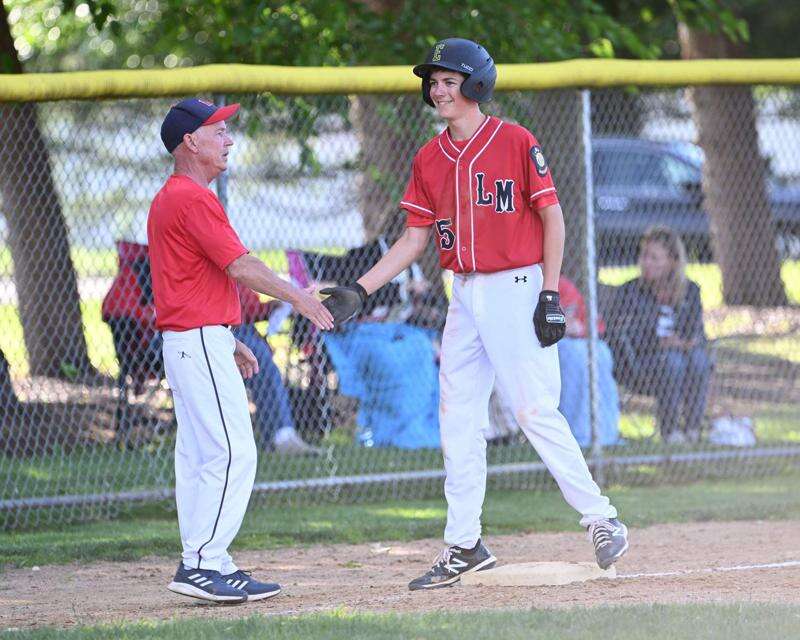 Published June 21. 2022 10:32AM
The Lower Macungie Lehigh Valley Legion baseball team got its season underway last week and went 1-1 in its first two games of the 2022 season.
Lower Mac got a later start than most teams because half a dozen of its players were part of the Emmaus High School team that reached the second round of the state playoffs.
Lower Mac opened the season with an 11-1 loss to unbeaten South Parkland (6-0) last Thursday at Church Lane.
Trojan pitchers Sean Superka (4 IP, 3 hits, earned run, 5 K) and John Friday (2 IP, no hits, 3 K) combined to allow just three hits in the game while striking out eight batters.
Ryan Bennett had two of Lower Mac's three hits, while Adam Kleist had the other and scored the only run of the game.
The Mustangs picked up their first win of the season Sunday with a 2-0 victory over Southern Lehigh.
Lower Mac went ahead 2-0 in the first inning and preserved the lead with solid pitching and error-free defense.
Two walks to open the bottom of the first inning led to Logan Ravier and Taylor Geist scoring on wild pitches.
Geist (6 IP, 4 hits 0 earned runs, 11 strike outs) got the win, while Ryan Latchford pitched the last inning and allowed no Spartan hits.
The Mustangs were outhit in the game 4-3 with Taylor Davis, Latchford and Zach Heller getting hits for the home team.
Lower Macungie will have a busy upcoming schedule after postponing games for the first two weeks of the season. The team will play every day this , including Saturday's game against Emmaus at Limeport at 7 p.m. The game is part of the LVL's Legion Day at the historic ballpark. The day begins with a 9 a.m. contest between North and South Parkland. Salisbury-Southern Lehigh follows at 11:30 a.m. Northern Valley will take on the Carbon Monarchs at 2 p.m. before Allentown faces Whitehall-Coplay at 4:30 p.m.