Softball seniors help waken 'sleeping giant'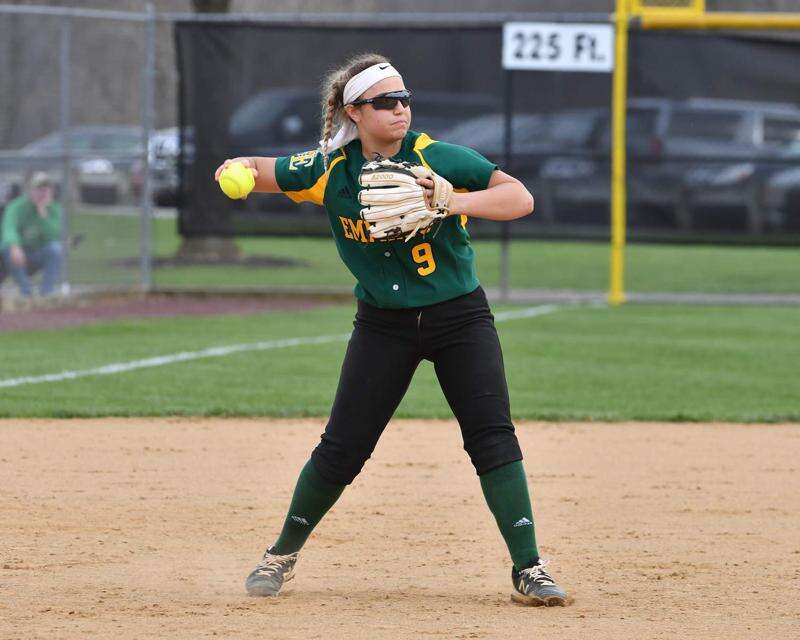 Published June 16. 2022 09:48AM
Yes, Emmaus would like to still be playing softball in the PIAA tournament and no, the Hornets did not envision their season ending without either an East Penn Conference or district championship. The good news though is that the team is seen by others around the area as a sleeping giant and the 2022 season was one that started to wake up that slumbering beast.
The team came into the season with five seniors – Brooke Huczko, Sammi Lilly, Lindsey Moreau, Sarah Sherman and Peyton Sisonick – and several younger players who added valuable experience throughout the year.
All of that leaves Emmaus, which finished the season with an 18-6 overall record, with a bright future. Combine that with a veteran coach who has felt somewhat of a rebirth since joining the program and the formula for success is there.
"I had heard a lot about Emmaus," said coach Rich Giering, who took over the team after not being a head coach since 2014 when he was at the helm of the Liberty Hurricanes. "I came in and didn't care about anything that had happened here in the past. I just wanted us to roll and stressed that we are all in this together. They bought into that, and they want to win. A lot of what I had heard about the team was that Emmaus was a sleeping giant and we are ready to bust out."
Ironically, the final hit by a senior came off the bat of Brooke Huczko, who was seldom used throughout her high school career. Last season, Huczko had just six at-bats and recorded three hits. This season's stat sheet shows her with just one at-bat, where she singled to lead off the seventh inning against Northampton in the district semifinals.
"To be honest, I didn't really have a good Emmaus career," said Huczko, who will be playing softball at Elizabethtown College. "That's the only time I have been able to hit pretty much. It's hard, but I was glad that I was able to prove to them I can hit.
"They're a great group of girls and I know that they're going to go far again next year, and I just want them to make sure that they always put in their hardest work and don't fool around at practice. You have got to own up to yourself."
Lilly will end her softball career at the high school level and will be attending the University of Mississippi in the fall.
"Most of the team is juniors right now, there are 11 of them, so just keep doing what you are doing, and I am sure their futures will be bright and that they are going to have a great season next year," said Lilly of what advice she would give to the underclassmen who will oversee fully awakening the softball giant at Emmaus.
Giering was an assistant coach at Easton for seven seasons after his stint as the head coach at Liberty. Looking back over this season and his career, Giering feels fortunate to have been given the opportunity to lead the Emmaus program and is looking forward to the future.
"I made a comment to them a couple of weeks ago that this is the most fun I have had coaching in the last five years," said Giering. "We have an excellent group of girls and a special class of seniors, but it is time for them to go on. Life goes on. I will miss them, and they left a special mark with me and with the program. The younger kids are very hungry and are ready to win and I see us being back here again next year.
"It will take a few days to realize that this senior group is gone, but eventually you start talking about next season and how exciting that is going to be for us."