Scouts share Camp Trexler memories Minsi Trails Council plans sale of property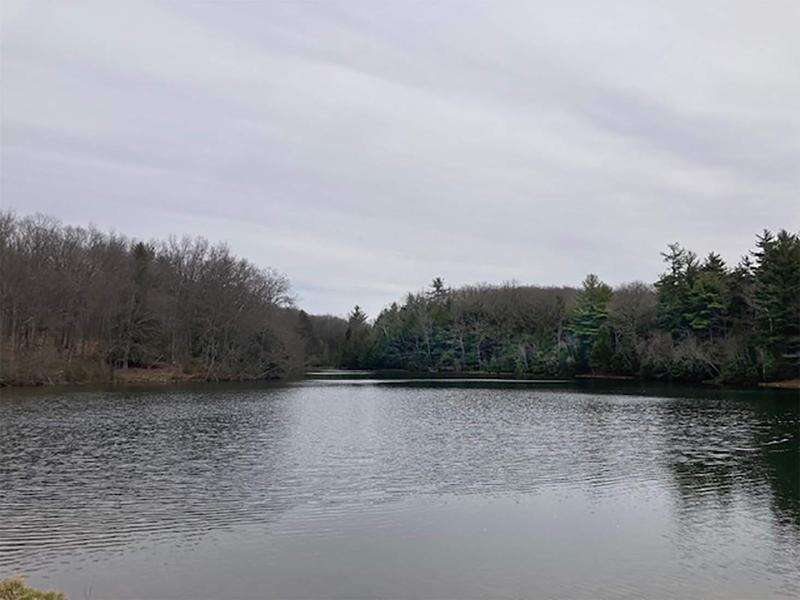 Published May 26. 2022 02:58PM
By Jarrad Hedes
A young Will Schwab was a Webelos Cub Scout in the mid-1980s when he made his first trip to the Camp Trexler Reservation, Kunkletown, Monroe County.
The Lehighton resident was attending a father-son weekend at the Big Pine campground when he and his father went out on the lake.
"I remember it vividly," Schwab said. "We were in the deepest part of the lake and I tipped the canoe, dumping my father right in the lake. The staff came out and I can still remember them saying it was their first rescue of the season."
Many former Scouts and staff members just like Schwab have been sharing their memories of Camp Trexler after the Minsi Trails Council of the Boy Scouts of America announced it is selling the property to raise money for its contribution to the Chapter 11 bankruptcy reorganization.
Richard Christ, Scout executive and CEO, said the money is needed to resolve Scouting related sexual abuse claims. There are more than 82,000 sexual abuse claims against BSA National.
"My initial feeling about hearing that they're selling a camp, and I probably would have felt very similar if they said they were selling Camp Minsi, was at first disbelief and anger that they are taking away a place that means so much to so many people," Schwab said. "But unfortunately due to the realities behind it, the businessperson in me knows it makes sense as to why they need to do it. Even though it's a decision that I don't particularly like, I understand it."
In 2024, all camping operations will be moved to Camp Minsi on Stillwater Lake in Pocono Summit. The council said this consolidation is possible because of a decline in camping and Scouts.
Thomas Phelan, a Lehighton Area High School alumnus, has been very vocal on social media about the decision to close and sell Camp Trexler. Phelan was a camper there from 2011-13 and later a staff member from 2014-19.
"I was inspired to work there by the staff at the time," Phelan said. "These were people that me and my fellow troop members saw legends. Our troop would spend the year quoting camp phrases."
Having worked his way up to assistant program director in 2018 and 2019, Phelan credits his Camp Trexler experiences for helping him land his first post-graduation full-time job as outdoor education coordinator at Syracuse University.
"After my time at Camp Trexler, I volunteered every single moment I could, even taking all of my vacation time in 2021 to spend it volunteering at camp during the summer," Phelan said. "Camp Trexler is regarded as a second home/family to myself and many others. I can assure you that I wish the best for Camp Minsi and hope the best for their program.
"However, the sale of Camp Trexler will certainly end my involvement in this program. I am very certain that I am not the only one in this boat."
While the Pennsylvania Outdoor Veterans considered pursuing the purchase of Camp Trexler for continued use by the Boys Scouts and other youth groups, as well as its own organization, founder and Executive Director Ryan Bowman said they are backing off that plan at this time.
"A lot of it has to due with a lack of funding, local, state and federal funding," Bowman, a Lehighton resident, said.
Schwab said all camps have their own unique charm, and Trexler is no different.
"There are spots at Settlers where you can go down to the chapel and, right behind it, you have a babbling creek as the water flows down from Lake Trexler into Lake Minsi, and it's just one of the most serene places on the grounds," he said.
A few other Camp Trexler memories, beside the canoe dump, will stick with Schwab.
"After dinner every night at summer camp, campers would come down to the vespers circle, which is basically a moment of quiet reflection," he said. "There were various leaders and staff who would speak for maybe five minutes to give you something to think about and take away for the day. Carl Shook was the camp chaplain and the stories he would tell would really get you thinking about how you wanted to act and live your life in general."
While the camp will be sold, Schwab said, nobody can put a price on the memories it created for generations of Scouts.
"One week of camp life there as a Cub Scout or as a Boy Scout was worth more to me than the six months I probably spent in troop meetings. The time tying knots and practicing first aid is invaluable because you're actually there and you get to do it.
"Camp Trexler is one of those places where after you spend a week there, it never really goes away. It's always a part of you."