PHS wrestlers take second at tourney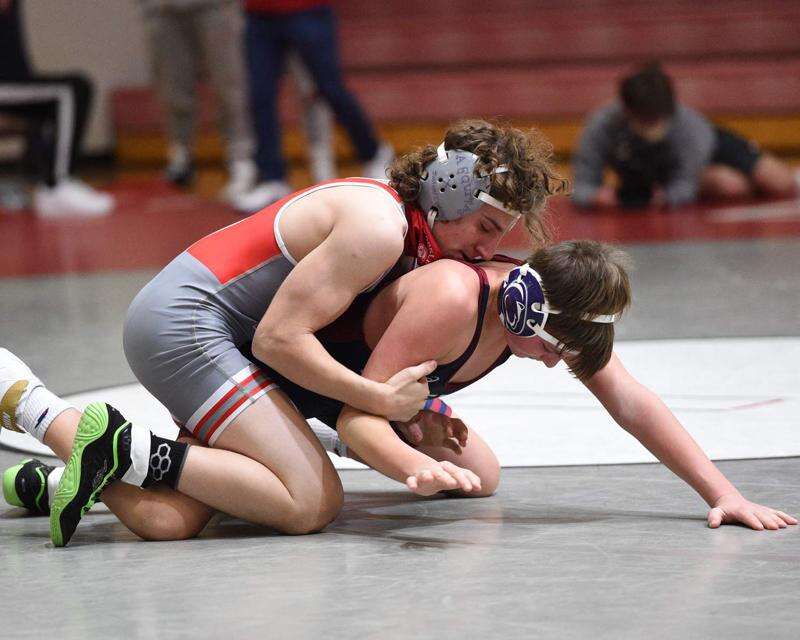 Published January 21. 2022 09:46AM
The Parkland wrestling team showed its talent and depth in a second-place finish last Saturday at the nine-team Matness at the MACC tournament held at Montgomery High School.
Trojan head coach Jon Trenge expected improvement this season and he hasn't been disappointed.
"We are looking stronger and more seasoned than last year," Trenge said. "We have a comprehensive schedule with plenty of challenges."
This season's best wrestler record-wise is junior Adrian Gecek, who tore up opponents during the tourney, pinning his first four opponents in a solid display of wrestling at 160 pounds. Montgomery's Devon Deem proved too much for Gecek in the fifth round of the round robin format, but Gacek's work last Saturday improved his overall season mark to an awesome 17-2.
Sophomore Blake Dergham, wrestling at 106, also was up to the challenge at the MACC, winning four matches before a loss in the championship match against Sullivan County's Colton Wade. All four of Dergham's victories came courtesy of pins as he dominated his opponents while improving his season record to 18-3.
Junior Phoenix DelVecchio made his own waves, winning three of his fourth 126-pound matches, all by pins and all in under 58 seconds. His wrestling odyssey ended with a 4-8 loss to Montgomery's Hunter Leet in the fifth round, but his solid tournament improved his season mark to 12-4.
Earlier in the week the Trojans improved to 10-0 on the season with 65-9 and 53-12 victories over Pocono Mountain West and Liberty, respectively.
In the win over PM West, Parkland was the beneficiary of five forfeits. The Trojans did receive good performances from Mikeal Palmieri, Jacob Contreras, Alex Neely, Nathan Kresge, Jack Griffin and Juan Moya. Two nights later, the Trojans received two forfeit wins, but did more solid wrestling. Julius Reyes, Zayd Afif, Will Sallit, Moya, Neely, Dergham, DelVecchio, Gacek and Kresge all won their matches on the mat.
"We are blessed with a good core group of individuals who are dedicated and driven," Trenge said. "We are building a team around them."