Three Kings Celebration helps grow cultural awareness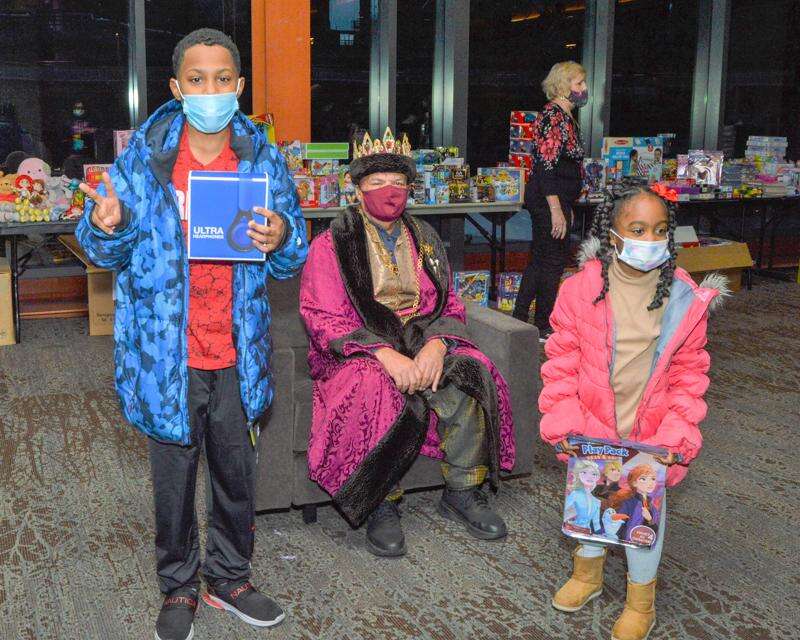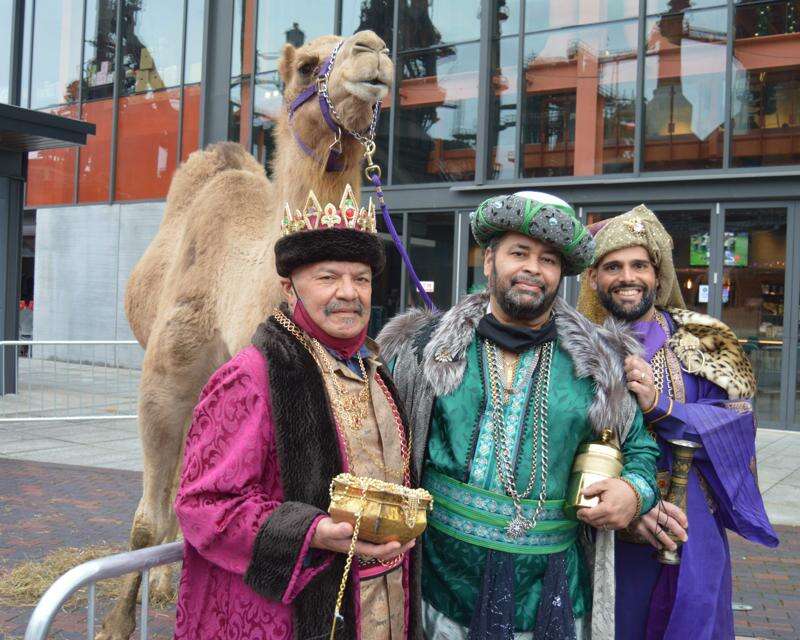 Published January 10. 2022 06:36PM
Young families brought their children to the 10th annual Three Kings Celebration Jan. 2 at Steelstacks in South Bethlehem. The Sunday event ensures that each child receives a token gift from one of the three "kings" that, according to Holy Scripture, visited baby Jesus.
"The toy gift-giving is symbolic and not meant to fulfill a child's Christmas wish list," said Myrna Rivera an ArtQuest Board of Trustees member and chair of ArtsQuest's Sabor! Committee. "We accumulate the 700 toys through gift drives at a few local companies and through monetary donations we receive from individuals and a couple of local companies. I (and other committee members) look for sales and purchase toys priced under $10 each to ensure we have 700 toys available for distribution. Of course, any donations from [organizations to the] celebration will be recognized at the event, as well as on all radio and newspaper communications."
The celebration includes "parranda" (Spanish holiday) music, children's crafts and the Three Kings (with camel), who arrive with toys for each child, according to information provided. The celebration takes place on or about Jan. 6, the actual date Three Kings Day is celebrated.
"I continue to be amazed each year that the Three Kings Celebration, while attended mostly by Latinx families, always draws non-Latinx families who truly want to teach and share this tradition with their children," Rivera said.
"Cultural awareness continues to grow each year through our Three Kings celebration."
"Three Kings Day, also known as Epiphany or Theophany, is a Christian feast day in celebration of the revelation of God in his son, Jesus Christ," according to a statement released by organizers.
From Spain to Chile to Mexico, Three Kings Day marks the end of the festivity-filled 12 Days of Christmas that commemorate the journey of the Three Wisemen or Magi from the East-- Gaspar, Melchior and Balthazar -- to Bethlehem by horse, camel and elephant to present the newly born baby Jesus with holy gifts of gold, frankincense and myrrh.
Sponsors of the event, which was free and open to the public, included B. Braun Medical, PPL Corporation, Westside Hammer, La MEGA Radio and Carlos Lopez.