Pristash presides at reorganization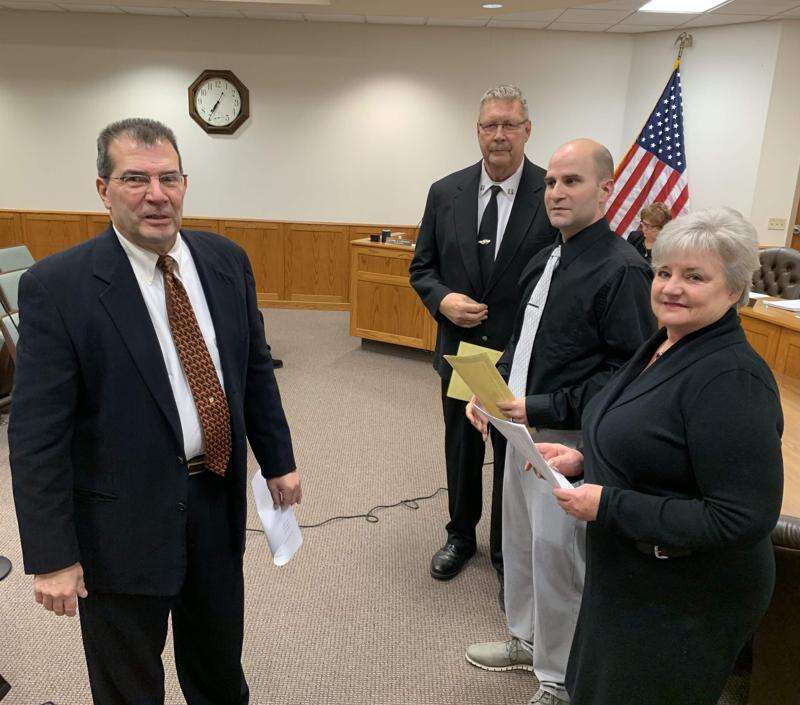 Published January 05. 2022 09:19AM
At the Jan. 3 reorganization meeting, Tony Pristash, Northampton's new mayor, presided over the swearing-in of borough council members.
Pristash was administered the oath of office earlier in the day by Pennsylvania Superior Court Judge Jack Panella.
Council members Kenneth Hall, Bonnie Almond and Anthony Lopsonzski Jr. took the oath of office at the reorganization meeting. Councilmen Trevor Stone and Ronald Glassic were absent from the meeting and will require the oath at a later date.
Borough council re-elected Lopsonzski as president for the next two years. He has already served in this capacity for four years.
Judy Kutzler was elected council vice president, and Hall was elected president pro-tem. Hall would serve as chair of a council meeting should both the president and vice president be absent from a council meeting.
Numerous other appointments were made by council. Keystone Collections Group was named the borough's earned income tax collector.
Pristash also administered the oath of office to 15 newly ratified Northampton Fire Department officers. He thanked them for their outstanding service to the Northampton community and beyond as they provide mutual aid to other municipalities.
The Golden Cement Bag Award was presented to Mark Laub, a member of the fire department.
Laub received the award because of his diligence in securing grant funding for improvements to the fire house and the purchase of needed equipment on behalf of the fire department. Currently, he has submitted two more grant requests to fund a new electronic sign at the fire station and to replace the entire building's garage doors.
The next Northampton Borough Council meeting will be 7:30 p.m. Jan. 20 at the municipal building, 1401 Laubach Ave., Northampton. It is an in-person meeting only.