PHS harriers finish second at invitational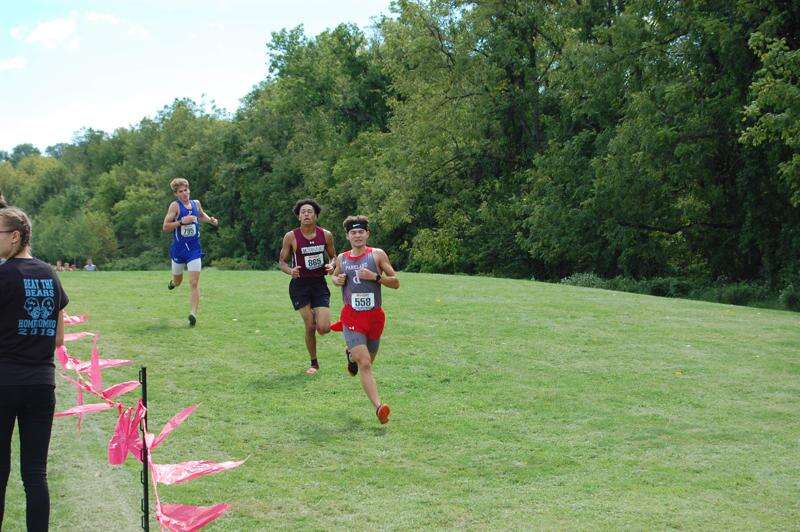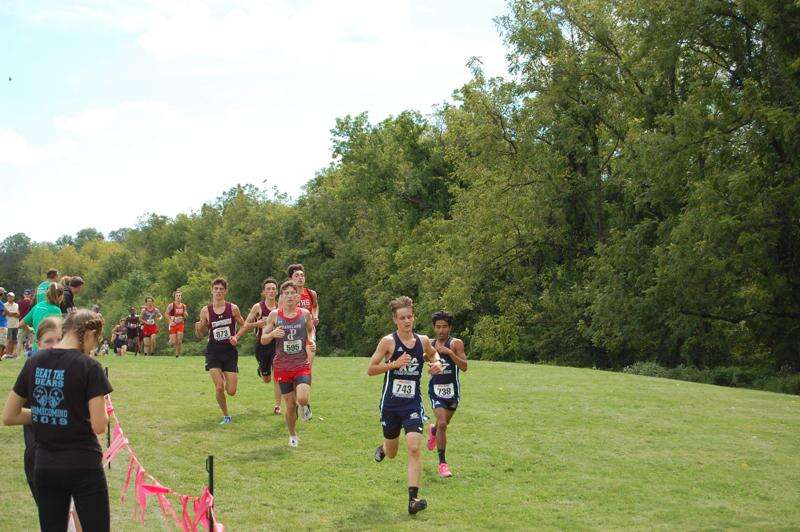 Published September 17. 2021 11:44AM
An early season test provides athletes and their coaches a barometer and that's exactly what the Parkland cross country program received during the 42nd Annual Centaur Invitational held at DeSales University last Saturday.
Coming into the 2021 season, Trojan coach Stephen Ott was optimistic his team would be competitive against anyone. Based on this race, his assertion proved correct as both the girls and boys finished second overall.
This race saw fine running from Jessica Price, who finished sixth. Price had a fierce offseason training regiment readying her for the fall running battles. But even she was surprised by her performance at DeSales, where she finished sixth overall.
"I am really excited," Price said. "I wasn't expecting to do this well."
A technology gaffe between the automated time and chips runners wear in their shoes delayed the race's start for about 30 minutes.
"Having the delayed start was a little nerve-racking for everyone," Price said. "I think it gave me extra time to think about it and be like 'oh, I got this.'"
Price began the race around the 30th position and in the second mile moved up to 17th.
"I was going to slowly pick off people," she said. "By the last mile I was pretty much locked in sixth."
The Parkland girls team took second place behind Southern Lehigh by a score of 60-77. Blue Mountain was third with 105 points.
The rest of Parkland's top five included Elena Wenger (10th), Zoe Patselas (15th), Abbey Bender (28th) and Gracie Trexler (36th). Lydia Jenkins-Ford (41st) and Emily Beers (57th) also ran for the Trojans in the girls varsity race, which had 159 finishers.
In the boys race, Paul Abeln finished first for the Trojans and 12th overall.
"It felt good," he said after the race. "I worked hard, but didn't get the time I was expecting to get. It wasn't too far off. It's a pretty hilly course so you can't really see what your fastest time would be. It's a good season-opening course."
Abeln talked about the course.
"It's a pretty hilly course so you can't really see what your fastest time would be," Abeln said. "It's a good season-opening course."
Parkland finished second as a team behind Northwestern, 67-98. Twin Valley was third at 110.
The rest of Parkland's boys top five included Brian Warren (16th), Avi Hochhauser (18th), Cameron Price (22nd) and Ethan Willard (30th). Teammates Samuel Tomko (31st) and Brady Hoffman (37th) were not far behind.
Blue Mountain's Olivia Haas the defending state champ in Class 2A won the girls race at DeSales with a time of 18:10, which was 1:48 ahead of second-place finisher Sarah Pezzino of Pen Argyl.
Northwestern's Lehigh's Sam Bower won the DeSales boys race, beating Freedom's Alex Heidemann by 10 seconds.