Hanover hosts community night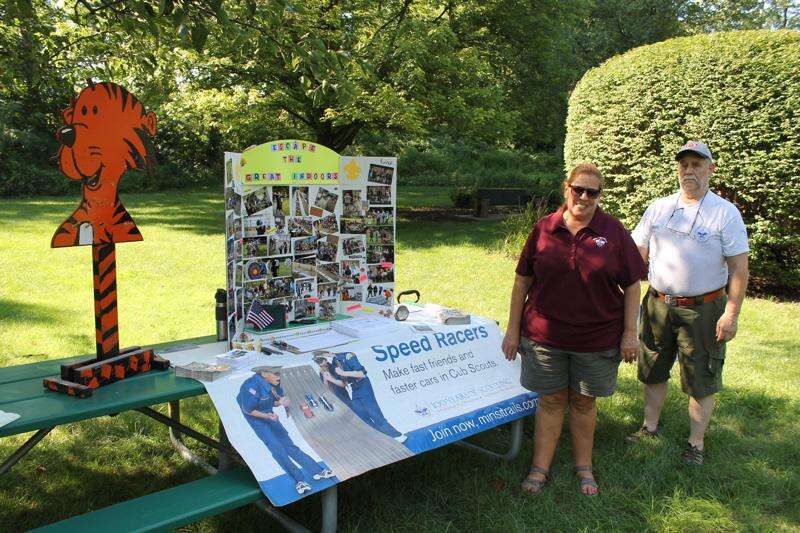 Published September 01. 2021 10:17AM
Hanover Township set up a community display of services for residents Aug. 24 at Canal Park, 1960 Dauphin St. The event started at the end of the workday and was still going strong at dusk.
"This was a first for me, and it was great that people came out to see all of the services we have for residents," said Melissa Wehr, township manager. "We are a small township, but we have a great community."
Fun activities included seeing some of the public works equipment, face painting and a clown strolling the grounds. Entertainment was provided by singer/songwriter Fran Mayville. Food and drink were available for purchase from Vince's Steaks.
Present were members of Pennsylvania State Police, Northampton Regional EMS, Han-Le-Co Volunteer Fire Department, Delaware & Lehigh National Heritage Corridor, Lehigh Valley Planning Commission, Minsi Trail Council, Lehigh Valley International Airport with therapy dogs and K-9 officers, Miller-Keystone Blood Center, Base Engineering for code outreach questions, Catasauqua Community Cares Program, Community Partners 4 Kids Child ID program and more.
Attendees included township representatives; state Rep. Jeanne McNeill, D-133rd; representatives from Sen. Lisa Boscola's office; and more.
It wasn't hard to see that those attending the event had a great time meeting neighbors and talking to the people who serve the community.