Cunningham takes over Catty girls soccer team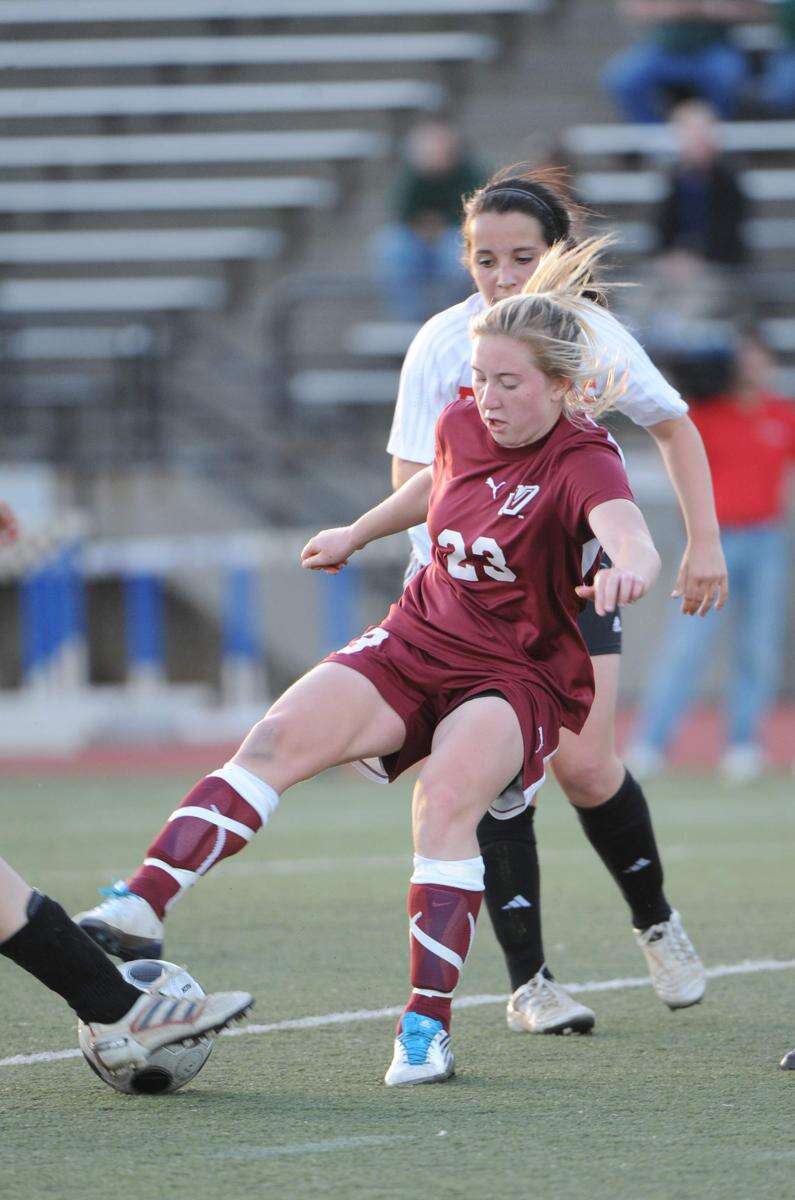 Published July 08. 2021 09:47AM
Kayla Cunningham knew it was time.
When Catasauqua head girls' soccer coach Derek Saltzgiver stepped away from his position, Cunningham decided to pursue something she had thought about for a while. Over the previous season, she served as an assistant under Saltzgiver.
The former Whitehall High standout recently was named the Rough Riders' new head coach.
"I know the girls and I really like them," said Cunningham, who also was hired as a middle school teacher. "There is a lot of potential here.
"We only won one game, but their talents really didn't show last year."
Cunningham surely will bring a deep pedigree to her players. She holds the Lehigh Valley record for career goals with 166, ironically breaking the record of Catasauqua's Amanda Gerhard, who tallied 151.
Over her four years, she helped put Whitehall on the state map for the sport, and she was named the Lehigh Valley Conference (LVC) Most Valuable Player (MVP) in each of her four seasons.
Her talent just didn't end there. Cunningham was a standout on the field hockey team as a two-time LVC MVP, all-state, and three-time LVC all-first team.
Cunningham went to Indiana University on a field hockey scholarship before she made the transition back to soccer and also transferred to Temple University.
"We are very pleased to have Kayla Cunningham as our new girls' soccer coach," said athletic director Tom Moll. "She is one of the best ever in District 11 to play soccer, and now she is leading our program."
Cunningham already has been anxious and enthusiastic about her new position.
"Being an assistant coach last year made me realize how much I missed the game," she said. "I really love the sport.
"I was glad to get back into it. The team aspect always had been important to me, and now I can teach these girls the things that were taught to me. I can teach them what I learned in college and help them off the field as well."
Cunningham will inherit a roster with seven returning seniors as well as some promising underclassmen. She realized the importance of an efficient feeder system and an overall framework for success.
"We have some good numbers with the freshman, and we also have some god numbers at the middle school level," she stressed. "We know we have to set up a good foundation to help the program.
"My head has been spinning thinking about so many things for the program. I will be looking to add an assistant soon and will sort everything out."
Cunningham can draw from a strong family support system. Her father, Tim, is a long-standing head wrestling coach at Whitehall and sisters Kourtney, Kylee, and Kassidy all made their mark in the Zephyrs' athletic annals. Bother Tyler is a current high school wrestler.
"I've been part of a team ever since I was born," she gushed. "Sports has been a big part of our family. We've always been involved and always supported each other."
With her deep roots, Cunningham believes she can make an early impact. The Roughies are playing in a summer league and there are weekly workouts.
"They're playing in a summer league and we'll work out twice a week," she said. "We want the girls to be recognized for their efforts, and we want everyone in Catty to be proud of this team."