NOVA Ladies Auxiliary sponsors basket social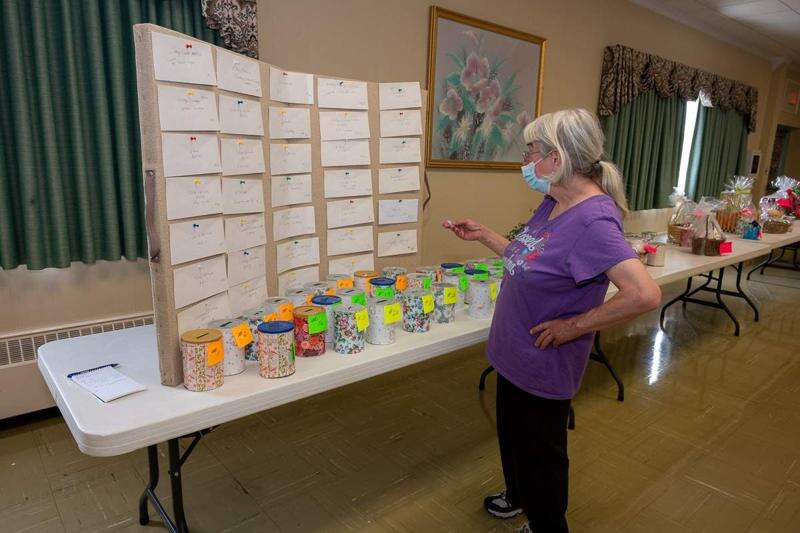 Published June 10. 2021 09:07AM
By LOU WHEELAND
Special to The Press
The Ladies Auxiliary of Northern Valley Ambulance sponsored a basket social, May 22 in the NOVA social hall.
Visitors could choose from a multitude of lovely baskets filled with a variety of items from ingredients for baking to purses and toys for children.
After purchasing tickets at the entrance, visitors would then place one, two or even all their tickets into a can at a basket.
At the end of the event, auxiliary members would draw one ticket from each can, choosing the winner.