Hoops returning to Catty, North Catty this summer!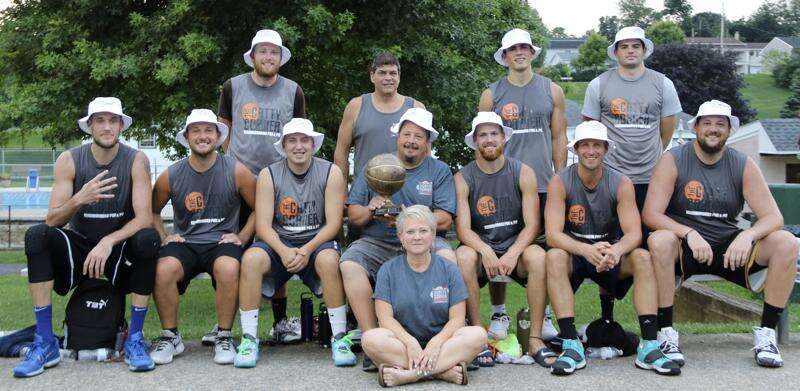 Published June 09. 2021 04:31PM
Summer basketball is back in Catasauqua.
After COVID shut down the annual summer basketball leagues in Catasauqua and North Catasauqua, both leagues as well as the girls' basketball league, will play this summer.
Catty's Tournament of Champions is expected to be played, but it yet hasn't been officially approved. The Catty playground program also will be held beginning in June.
Both the Catty and North Catty leagues each have 10 teams and began May 18.
"It's great to see basketball back," said head boys' basketball coach Eric Snyder, who has directed the Catty League for several years. "We dropped from 12 to 10 teams, and it is easier to manage."
Jason Bogden, who manages the North Catty League, is optimistic about the season.
"It might be bumpy for a bit," said Bogden in a recent release. "But I am more hopeful than I was in 2020 as the days and months went on that we can play in 2021."
The Catty League will feature the teams Bet On Us, Catty Corner, GR Electric, G&S, Nites, Ohlson Landscaping, Rebels Alums, The Tribe, Virgo Lawn Care, and Vultures.
Catty Corner again features Derek and Phil Hall, former Northampton standouts as well as several former Catty ones. New Liberty head coach Nigel Long will guide the Tribe that will feature several former Lehigh Valley stars including former Parkland and Lafayette forward Kyle Stoudt. Catty alums Dante Kaintz and Brandon Purrone will lead The Tribe.
Their playoffs will begin July 15 and the championship game will be July 20.
North Catty's 10-teams will be B-Town Blazers, Brady's, CrossFit Lehigh Valley, Curmaci Dental, Dan's Siding, Dreams Come True, Orange Julius, Pammer Chiropractic, The Grille, and The Tribe.
Their playoffs will begin July 7 and the championship is slated for July 19.
Catty's girls' league will have six teams: Catasauqua, Brandywine, Executive Education, Liberty, Lincoln Leadership, and Salisbury. Quarterfinal playoffs for all six teams will be June 30, and semifinals and finals will be July 7.
Currently, the Tournament of Champions is tentatively slated from August 4 through August 8.
With the state of summer leagues questionable throughout the greater Lehigh Valley, Snyder likened the format to resemble the old New York "Mayor's Trophy Game," in which the two league champions will meet in a best-of-three series.