Salau will have busy schedule at state meet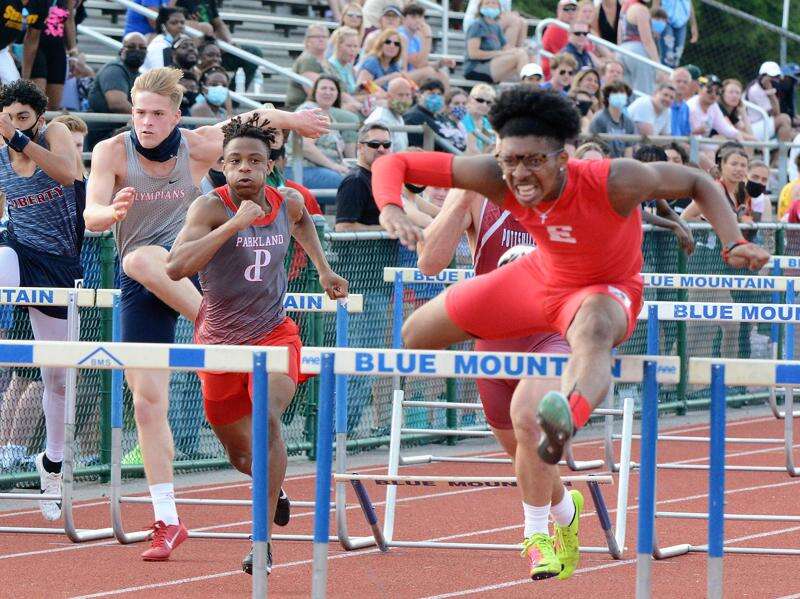 Published May 27. 2021 11:49AM
Amid sweltering heat, Mustapha Salau earned a trip to the PIAA state meet May 29 at Shippensburg University by winning 400-meter gold last Wednesday at the District 11 Class 3A Track and Field Championships at Blue Mountain High School. In the process of winning the race, he established a personal best time of 48.16.
Salau will be busy at the Ship. Along with teammates Rhian Romain, Tyler Vicari and Trey Tremba, the foursome finished second in the 4x400 relay, earning the state nod. He'll also hold down his part of the 4x100 gold-winning relay team, which earned gold and is comprised of Brady Hoffman, Humza Imam, Vicari and Salau.
His Parkland teammates ran well also, although some experienced what has to be called a tough finish. Vicari claimed third in the 100 by one-hundreth of one second to Easton's Marcus Williams. Nevertheless, his 11.08 time was good enough to qualify for states.
In the 400, Hoffman claimed fourth, Imam took 13th and Vincent Rizzuto claimed 20th. In the 800, fourth place went to Parkland's Brady Hoffman. The 4x800 relay featured a ninth-place mark for the Julian Reester, Liam McGuigan, Samuel Tomko and Ben Cook team. Also, seniors Romain and Justin Trexler finished third and fourth respectively in the 110 hurdles.
In the field events, Parkland's Hunter Wehr and Gabriel Blocker finished 11th and 12th respectively in the pole vault, while Andrew Nguyen took seventh in the javelin.