Ram cargo van overturns in Weisenberg Township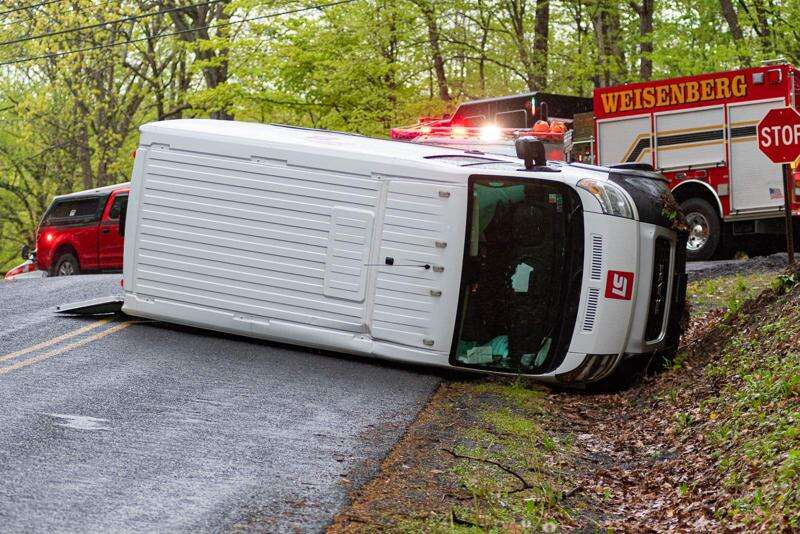 Published May 14. 2021 10:21AM
By Susan Bryant
A 27-year-old Allentown man was driving a 2019 Ram Promaster cargo van when it overturned 5:20 p.m. May 9 at Holbens Valley and Weisenberg Church roads, Weisenberg Township.
According to State Police Troop M, Bethlehem, the van was eastbound on Holbens Valley Road when the driver made a left turn on to Weisenberg Church Road heading north.
Police say the van was traveling too fast as it entered the turn, causing it to leave the roadway to the east.
The driver attempted to turn the van back on to the roadway causing it to roll on to its passenger side.
The van received moderate damage to its entire passenger side including its passenger side mirror.
All air bags were deployed in the front of the van including the curtain air bags, police say.
According to police, the driver, who was wearing his seat belt, was not injured.
He was evaluated by Cetronia Ambulance Corps EMS at the scene but refused transport, police say.
The driver was charged with driving at an unsafe speed.
The van was removed by Yocum Towing.