Reading everywhere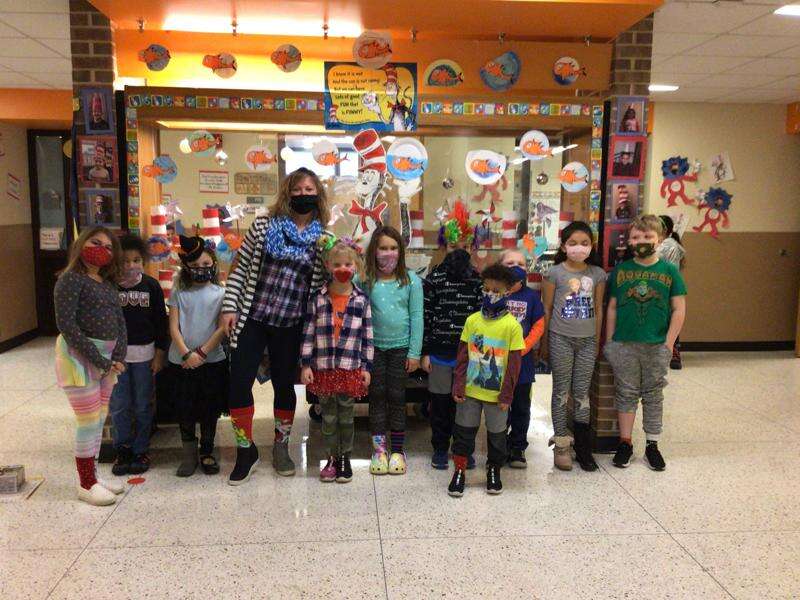 Published April 28. 2021 10:51AM
Sheckler Elementary School had a busy schedule of events to celebrate Read Across America week, March 1-5.
There was a readathon that kicked off March 1. Calendars were due April 2.
There were trivia days for each grade level, starting with kindergarten March 1 and continued each day until the fourth-grade trivia day March 5. See the Sheckler Elementary Facebook page for photos of the winners.
Students enjoyed watching "The Lorax" during movie days March 2 and 3.
Lehigh Valley Reads also visited Sheckler March 2 to drop off goodies including books, T-shirts, bookmarks and pencils. The Lehigh Valley Reads mascot, Corey, was there to take photos with students.
Sheckler students enjoyed a read aloud day March 3 and a bingo event March 4. There was a schoolwide Dr. Seuss Kahoot trivia game March 5, hosted by Principal Eric Dauberman.
Teachers decorated their pods with Dr. Seuss themes to keep the school building festive all week.
Students enjoyed spirit dress-up days all week as well. The themes revolved around Dr. Seuss stories such as "Cat in the Hat," "One Fish, Two Fish, Red Fish, Blue Fish," "Green Eggs and Ham" and "Fox in Socks."
Students wore their favorite hat March 1, red or blue March 2, fun mismatched clothing March 3, green March 4 and silly, unmatched or crazy socks March 5.