Viking and Vikette basketball teams triumph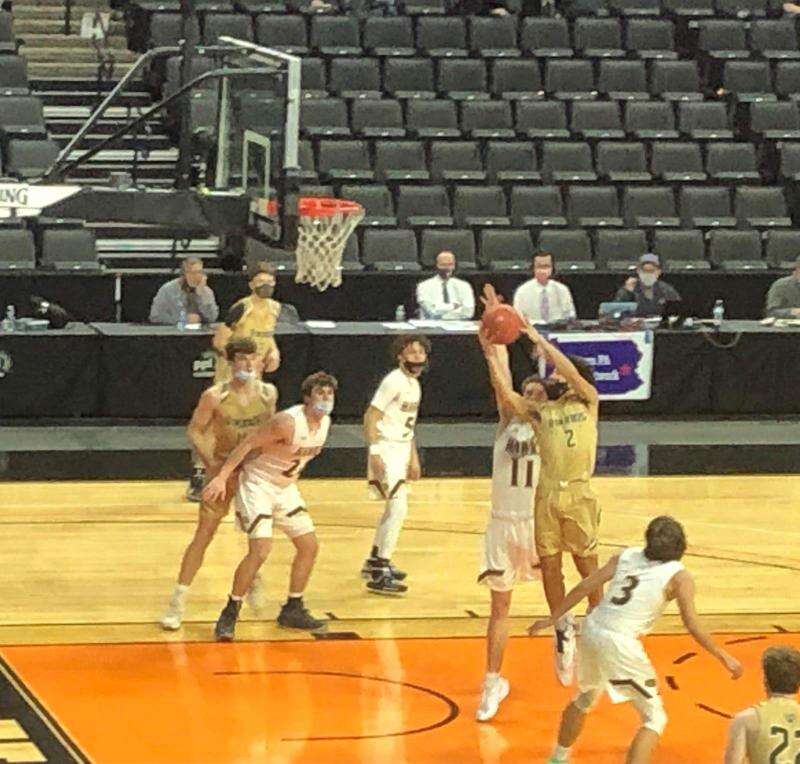 Published March 17. 2021 10:50AM
Congratulations to both the Viking and Vikette basketball teams in their District 11 4A Championships March 11.
The Vikettes defeated Jim Thorpe High School with a score of 41-36.
The Vikings defeated Bethlehem Catholic High School with a score of 55-42.
Both games were played at Allentown's PP&L Center. Great job to both teams and best wishes as they head to their state tournaments.
In the District XI AA Swimming Championships, congratulations to the following Viking swimmers: first place boys diving, JT Hienze; first place boys 400 yard free relay and second place 200 relay, Eamon Cunningham, Nathan Harris, James Manley and David Castano; second place boys 200 yard free relay, Nicholas Horn, Ryan Norris, Aaron Janis and Luke Cardiges; boys 100 yard fly, Nathan Harris.
Allentown Central Catholic High School students Sabrina Yurconic and Mimi Norris each secured individual titles at the District XI 2A Girls Swimming Championship and teamed up for a relay title.
The Vikettes easily cruised to the finish line first with Grace Shucavage, Samantha Mikosky, Sabrina and Mimi outswimming their seed time by 5-plus seconds. Mimi defended her district title in the 200 freestyle. She clocked 1:58.92. Sabrina returned to the pool for her signature event, the 100 butterfly. She and Grace went 1-2, with Sabrina clocking 1:00.30 and Grace at 1:02.15.
The two golds were the first of Sabrina's scholastic career.
Sabrina and Mimi placed second and third in the 500 freestyle. Sabrina and Mimi also were part of ACCHS's third place 200 free relay team.
Isabella Sunday received a 2021 scholastic art and writing award, presented by Kutztown University. Isabella's artwork is on display in the university's Sharadin Art Building through March 21. Her work advances to the national level of adjudication in New York City.
ACCHS teachers Jared Smith and Maura Ohl have been named recipients of The National Society of High School Scholars, Claes Nobel Educator Distinction for outstanding and commitment to excellence. This honor recognizes exemplary educators whose passion and devotion inspire their students to grow and develop as scholars, leaders and citizens. Both were nominated by students.
The second quarter honor roll has been announced. Visit www.acchs.info/honor-roll. Congratulations to all of these students.
An Easter egg hunt hosted by the Vikette soccer team will be held 8-11 a.m. March 27. The team will hide surprised-filled eggs on your front lawn March 27. Eggs will be filled with toys and candy. All candy will be peanut free. The price is per house and a separate charge for each additional dozen eggs. When your children wake up, they'll have an egg hunt courtesy of the Easter bunny.
All orders are due by March 21. Checks can be made payable to the ACCHS Booster Club or Venmo @Melissa-Hoeing (reference GSOC). Mail an order form to Cindy Tormann, 2379 Chablis Drive, Macungie, 18062. Please text, call or email any questions to 631-235-6986 or trevcin@rcn.com.