Powers will attend Babson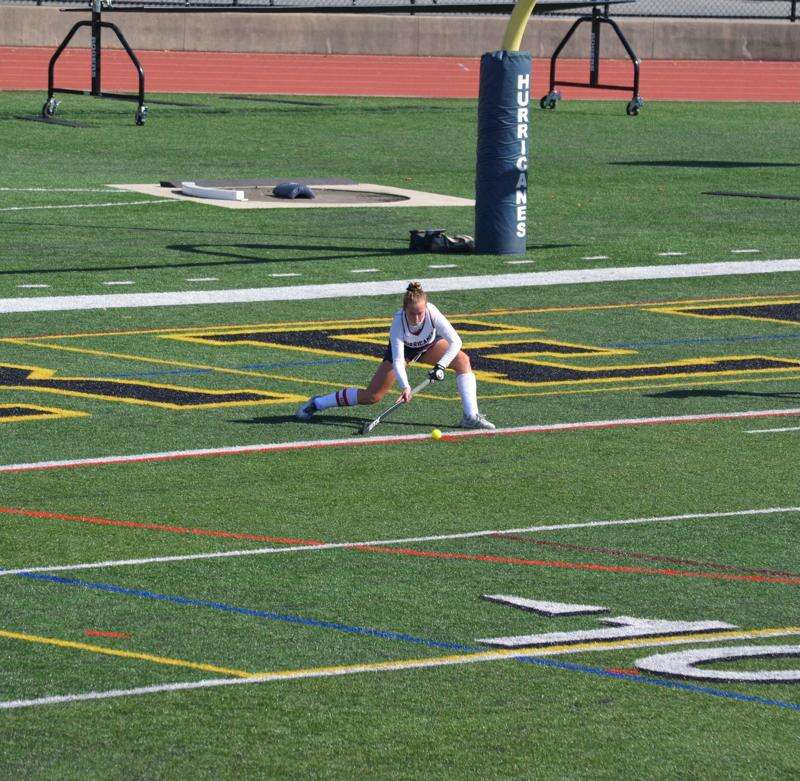 Published January 05. 2021 04:55PM
During a two-day loop around Massachusetts in October, Babson College in Wellesley caught the eye of Liberty senior field hockey captain Ellie Powers.
"I loved it as soon as I got there," Powers said.
A month later, the Hurricane center back met head Babson hockey coach Julie Ryan.
"When you go to meet a coach, you want an immediate connection, and that's how it was," Powers said.
Powers also met some of the Beavers' players, including former Pleasant Valley standout Meara Hanyon. Hanyon played for Coach Jill Dorn, who now leads the Hurricanes.
"[Meara] said she loved her first year-and-a-half, and that the team is competitive and exciting," said Powers, "and that being so close to Boston is amazing."
Powers had some more work to do, though: get accepted to the school itself.
"My main priority was getting into the school. I knew I was good field hockey-wise, but I had to write my essays," she said.
Powers got accepted on Dec. 15 and announced her commitment the next day.
"I'm so excited. It's stressful, the recruitment process, deciding where you want to be and what you want to be at 17. I'm just thankful for my parents and coaches and everyone that helped me," she said.
Powers said she learned what being a leader means from former Liberty teammates Rayne Wright, a field hockey defender for University of Maryland, and Sammy Taylor, a swimmer for Shippensburg University.
"It's about being vocal, stepping up, and leading by example; taking different lessons from each loss and win," Powers said.
Babson is strictly a business and entrepreneurial school, so Powers is considering a concentration in leadership or global business management.