Stockings for Soldiers efforts continue this holiday season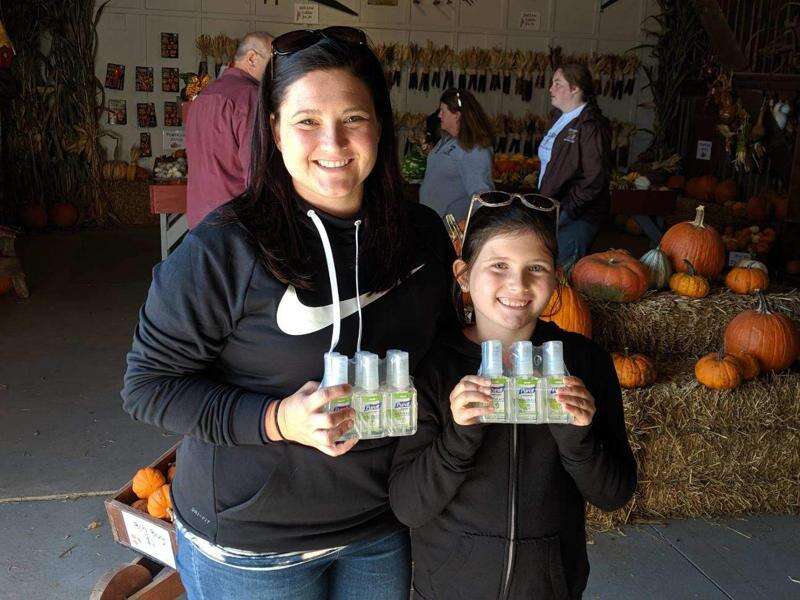 Published October 22. 2020 01:31PM
Lehigh Valley Press and our sister company Blue Ridge Communications are once again partnering with Keystone Military Families to support the Stockings For Soldiers program.
KMF annually ships between 8,100 and 10,000 holiday stockings filled with food, hygiene products and other items, along with Christmas cards, to our servicemen and women stationed around the world, just in time for Christmas.
"This annual effort helps boost spirits, demonstrates our caring support and shows our troops overseas how much they are truly appreciated by all of us," BRC Marketing/Community Relations Coordinator Cindy Mellinger said. "Without this initiative, many of our soldiers may feel forgotten during the Christmas season."
For the last three years, I have coordinated the collection efforts on behalf of The Press. I have worked with schools in the Lehigh Valley, where students decorate cutout stockings for the military members complete with heartfelt messages thanking them for their service. Local churches and women's clubs have stepped forward in providing items for the military members who will not be home for Christmas. And so many more of our readers have donated to this effort. I am so grateful to everyone for their support.
Trudy Unangst, with Unangst Tree Farm, Bath, saw our announcement of collection efforts two years ago and has created her own network of organizations that are willing to help. Those include the Lehigh Valley Yankee Fan Club, Bethlehem Christian School, Miracle League and George Wolf Elementary School in Bath, just to name a few. You will learn more about Trudy in next week's edition of The Press as she is our featured Community Partner for October.
This year's Stockings for Soldiers collection will be a little different due to COVID-19.
We are still accepting items for the stockings, which include power bars, cereal bars, trail mix, granola, candy canes, K-cups, coffee creamer and sugar packets, hot chocolate, individual snacks (crackers, cookies, nuts and/or cheese and cracker kits), peanut butter and jelly (small jars), five-hour energy drinks, small sewing and/or manicure kits, DVDs (current releases are appreciated), sunscreen, ChapStick, deodorant, aspirin, Tylenol, cold medicine, vitamins, calf-high socks (black or white, cotton or wool for men and women), hand and/or foot warmers and thermal gloves and/or glove liners.
KMF is not requesting stockings this year; however, if you have them, they will be accepted.
If you have extra Christmas cards, sign them for our servicemen and women who may be missing being home this Christmas. We will certainly deliver those to KMF.
If you know someone who likes to crochet, we have instructions for "prayer squares," which are attached to inspirational messages for the military members to slip into their pockets. I have those instructions available at your request.
Money for postage is always needed, with checks made payable to Keystone Military Families c/o The Lehigh Valley Press, 1633 N. 26th St., Allentown, 18104.
If you prefer a safer way to donate, you can visit www.brctv.com/stockingsforsoldiers, select the monetary amount you would like to donate and choose your donation method through either PayPal or a debit/credit card. Blue Ridge is accepting monetary donations through Nov. 16.
Since our offices are closed to visitors due to COVID-19, we are scheduling a day to accept your donations at our offices in our parking lot at the beginning of November. We will let you know that date as soon as it is scheduled. We can also arrange another drop-off time at your convenience. Our last day to accept donations will be Nov. 9 as we must then transport to KMF.
As I am still working remotely, please call my cellphone, 610-737-3278, with any questions.
Thank you, in advance, for the continued caring you show to these men and women.
Hopefully our combined efforts will make their holidays a little brighter, knowing they are thought of fondly by those at home.
These photos are just some of the folks who have contributed to Stockings for Soldiers. See additional photos at lvpnews.com.
Debbie Galbraith
editor
East Penn Press
Salisbury Press