PBS39 adjusts to virtual work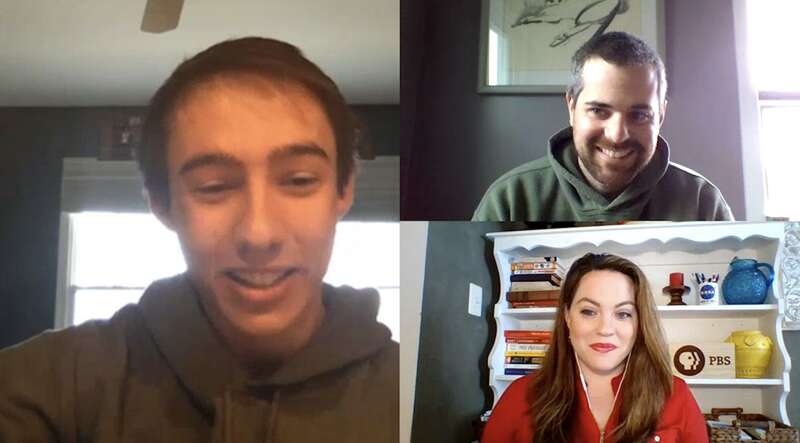 Published September 22. 2020 09:10AM
PBS 39's reporting staff has been working from home a lot lately. While some shots are taken in studio, much of the work is done from home. They are aware that many other people are home too, and their programming has been adjusted to reflect this new reality.
A Series of Virtual Events is part of this response. "We have something every month until the end of the year," said Public Relations Manager Victoria Scialfa, "We are engaging the community in many ways online. The community can count on us as a news source in our community and the world."
One of the online offerings was a rebroadcast of Making of a Young Chef, featuring six Bethlehem students competing in the Sodexo Young Chefs Competition in 2018.
"Bethlehem Steel: the People Who Built America," was screened online Sept. 16. A live question and answer session followed.
"While we all adjust to the new routines and realities in our daily lives, one constant remains: PBS 39's commitment to enhancing the Greater Lehigh Valley community. Because of the support of our members, every resident has access to in-depth reporting, high quality educational children's programming, and virtual events like, 'Making Of A Young Chef,'" said Membersip Director Robin Kulesa.
In addition to the online event series, a Virtual Kids Camp and daily COVID-19 updates were offered earlier this summer.
"Our virtual event series is one of many ways in which we are using use our media platforms to continue to inspire, engage, and educate to create a vibrant thriving community, even during times of uncertainty," adds Robin. "Lehigh Valley Public Media, home of PBS 39 and WLVR News, wants to reinforce to the community that they can count on us to be their public media resource. We are committed to supporting their needs!"
To register for the Virtual Events, please go to https://www.wlvt.org/virtual-events/virtual-screenings-northampton-county/