'We feel so blessed' - Event honors 9/11 victim and supports memorial fund's work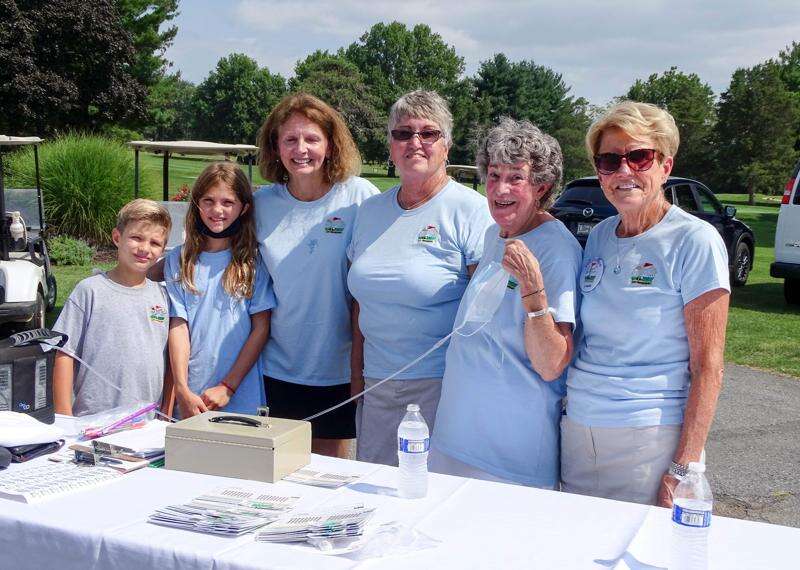 Published September 10. 2020 12:22PM
The terrorist attacks of 9/11 rocked America to its core in 2001, when Salisbury Township native Bill Sugra lost his life working in the Twin Towers of the World Trade Center in New York City. Nineteen years later, COVID-19 has shaken the country in a different way.
The United States rose above the tragedy of Sept. 11, 2001 and as the nation rises to the challenge to defeat COVID-19, the annual Bill Sugra Memorial Golf Outing was held Aug. 28 at Green Pond Country Club, Bethlehem Township – with COVID-19 precautions in place.
Those precautions included asking everyone to wear masks at registration and when in line for food, hand sanitizer on every table, temperature checks of everyone and keeping socially distant. Masks were provided to anyone who needed one.
The day wrapped with a dinner, but in order to not prolong the evening there was no guest speaker, silent auction or program booklets.
"It makes us sad but we're just trying to make everyone be comfortable and safe," El Sugra, Bill's mother said.
The golf outing is the cornerstone of fundraising for the Bill Sugra Memorial Fund for Needy and Disadvantaged Peoples, launched by the Sugra family after Bill died at age 30 on 9/11. He was a network administrator in Cantor Fitzgerald's eSpeed division on the 103rd floor of the World Trade Center. He was a graduate of Allentown Central Catholic High School and Indiana University of Pennsylvania.
The fund supports 24 organizations with a grand total of 19 years of distributing $884,602 in Bill Sugra's memory. Each year, the fund also sponsors the William Sugra Memorial Scholarship at Indiana University of Pennsylvania.
This year's event drew 132 golfers, which especially touched the Sugra family in light of the pandemic. As a result, the memorial fund is awarding $71,000 to organizations including The Children's Home of Easton; Allentown Ecumenical Food Bank; Third Street Alliance for Women and Children, Easton; Mercy School for Special Learning, Allentown and Allentown Rescue Mission.
"We feel so blessed, humbled and appreciative that so many people came out," El Sugra said. She also voiced thanks for the children who participated in the Lehigh Valley First Tee Program, a junior golf morning event where children receive instruction from PGA professional volunteers.
For more information visit https://billsugramemorialfund.com/.