Borough author promotes new book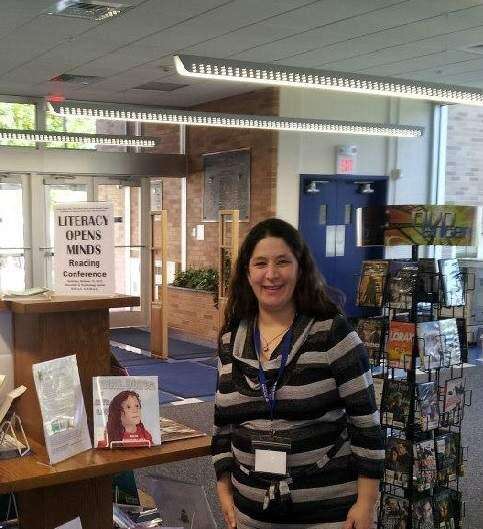 Published September 09. 2020 01:08PM
Jennifer Gladen, a teacher and Northampton resident, already had four children's picture books published when she decided to write "Souled," a book geared toward middle school students.
Gladen describes "Souled" as a fantasy novel about friendship, family, loyalty and gaming that tells the story of her main character, Ethan, and his friends. When they are drawn into a new video game, the characters begin to have trouble differentiating between the game and reality.
According to Gladen, "Ethan and his team must free the trapped souls, defeat the dark wizard and stop the destruction before he and his friends are trapped forever."
Gladen graduated from Holy Family University, Philadelphia, with a bachelor's degree in early childhood and elementary education and began teaching in 1999. She said she's been writing since childhood.
Her second child, Jacqueline, was born with liver disease and needed a transplant. Her youngest son, Anthony, now at Northampton Area High School, had kidney disease and required a transplant as well. While at home with her children, Gladen started to write and improve her technology skills, creating a free children's Catholic electronic magazine called "My Light Magazine."
She returned to teaching in 2014 at St. Cecilia School, Philadelphia. Gladen's computer experience allowed her to teach technology for prekindergarten through 12th grade. She currently teaches eighth grade.
"Teaching and being around children helped me be aware of the things they like and do not like," Gladen said. "Things they find relevant can change so fast. It really helps me give a realistic experience for the reader."
In 2010, Gladen published her first picture book, "A Star in the Night," through Guardian Angel Publishing. The book was inspired when Jacqueline went through her liver transplant and the community helped her family in any way they could.
"I wanted to write a story showcasing how kindness and our actions can make things better for other people," she said.
"Angel Donor," a book about a girl who needs a liver transplant, was also inspired by Jacqueline's struggle. Gladen was unable to find a children's book explaining the process, so she decided to write one herself.
Gladen also published children's books "Teresa's Shadow" and "Caitie the Caterpillar" and has a fifth book under contract.
Watching Anthony play video games inspired the idea for "Souled," as well as her students' frequent mentions of their video game obsessions.
"It seems the games draw them in to play longer and longer. It's sometimes tough for them to walk away," she said. "Then I see the frustration levels my son would reach. That's when the writer brain kicked in with thoughts such as: What if there was something behind the game that made the pull irresistible? What if there was someone trying to trap the players in the game?"
As a technology teacher and parent, Gladen has concerns about the amount of screen time children are exposed to, whether it be TV, cellphones, video games or even Zoom classes and computers used for school.
"I worry when I see too much game time. My son does this, too, especially since he can't be out anywhere as an immunosuppressed person during COVID," Gladen said.
Themes in the book, such as family and friendship, resonate with the middle-school age group. The title was also inspired by her observations of children devoting so much time to video games.
"It's like they're here with us, but they aren't. They are so immersed in the game, they are barely aware of anything around them. Sometimes, we even see temporary behavioral changes," Gladen said. "In a sense, the game is 'capturing' our children."
Publishing a novel was different from her experiences with picture books and gave her more control, such as the freedom to select the illustrator. She also learned about book specifications, typography and book promotion. Gladen decided to publish "Souled" independently, due to the connection she had to the story and characters and her desire to maintain the rights to the book.
The e-book version is being created with Amazon Kindle Direct Publishing, and the print version is being done through IngramSpark.
When it came to the illustrations, Gladen realized young teens like characters to look like people they can relate to, so she asked her cover designer, Junior's Digital Designs in South Bronx, N.Y., to develop profiles of the characters. Gladen had previously worked with Junior McIean while working on "My Light Magazine" and knew his artwork would be perfect for the book.
Gladen is currently running a campaign on Indiegogo, a crowdfunding platform, at indiegogo.com/projects/souled#/ to raise money for her project. Indiego allows Gladen to set up incentives when someone makes a contribution. Right now, she is running an incentive for visitors to share her link, and when five people they referred give to the campaign, the referrer gets an extra hardcover copy for free. The campaign ends Sept. 16.
Besides local media outlets, Gladen is promoting her book by connecting with libraries and teachers to set up Zoom, Google Meet and Skype sessions. Gladen also has author pages on Facebook, Instagram and Twitter.
"Souled" can be purchased at amazon.com/dp/B08HKWVD66 or at jengladen.com. Readers can get updates by joining her V.I.P. reader's list at mailchi.mp/c66f1ad15738/readers.