EHS boys earn top seed for districts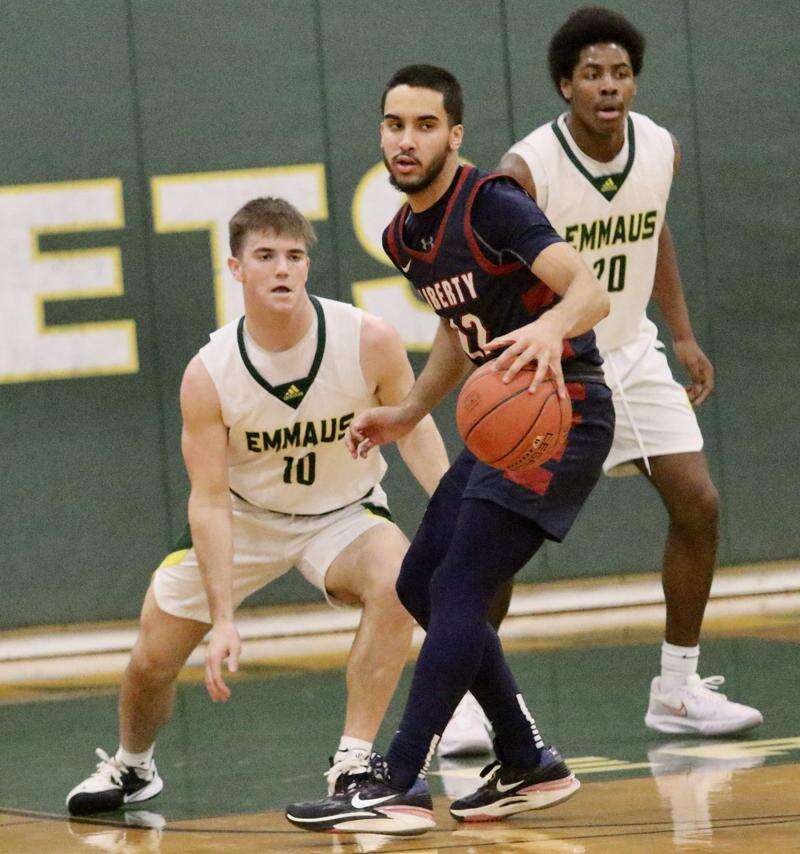 Published March 09. 2023 05:28AM
by CJ HEMERLY Special to the Press
It wasn't the way the Emmaus High School boys basketball team had hoped the league tournament would go. Earning the top seed with the best record in the Eastern Pennsylvania Conference, the Hornets lost in the semifinals of the tournament to eventual champion Central Catholic last Thursday night at the PPL Center.
But that is not the end of the 2022-23 season for Emmaus, which also received the top seed in the District 11 Class 6A playoffs.
It has been a season to be proud of so far for Emmaus, finishing the regular season with an 18-4 overall record and 14-2 mark in the conference. But there is still more to be played.
"I think from the coaching staff through the players to the managers, we all have really enjoyed the season to this point," said Hornet head coach Steve Yoder. "It is a group that loves to work, be in the gym, and compete day-in and day-out. We bounce back by continuing to work hard and improve as much as we can before our next match up."
The Hornets will now take on the winner of Saturday's quarterfinal round matchup between Liberty and Allen. Emmaus beat the Hurricanes in the EPC quarterfinal round and went 2-0 against the Canaries during the regular season. All three games were decided by double digits.
A victory next Wednesday would give the Green Hornets a spot in not only the district final, but also the state tournament, as three teams from 6A make states. Even a loss in the semifinals and a win in the third-place game would get the Hornets to the state tournament. However, no one in green and gold will have the third-place game in mind when they take the court next week.
"Personally, I look forward to seeing how hungry we are to make a district run," Yoder said. "It certainly is one of the biggest goals we have for the year. One win also gets us into states as well, and this is certainly a team I would love to coach in the PIAA playoffs."
Even though Emmaus had success against both Liberty and Allen this season, Yoder knows they are both great teams and will have plenty of momentum playing in the district final four with a shot at a title in their grasp.
"There are great athletes on both teams, with rich traditions," said Yoder. "Each team has individual players that can carry teams in playoffs, with a solid rotation of players behind their stars. We know we will have our hands full with either opponent."