Baum School of Art 'Fall Gala,' back after two years, honors Lisa and Barnet Fraenkel, Renzo Faggioli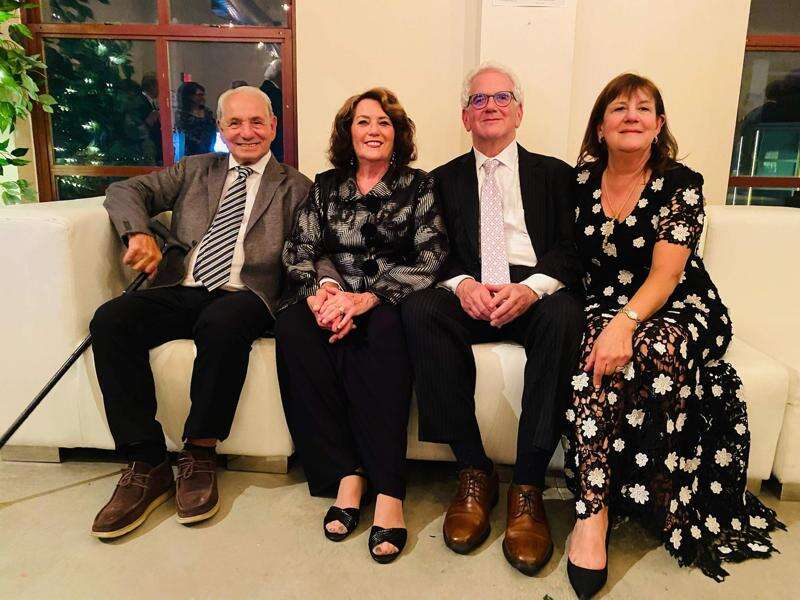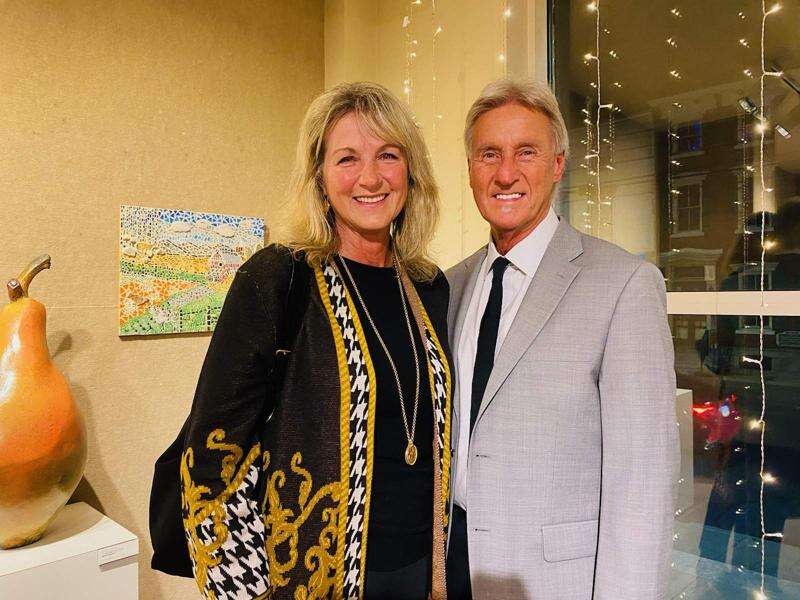 Published November 19. 2022 12:13AM
by
BY PAUL WILLISTEIN
pwillistein@tnonline.com
For the first time in three years, the Baum School of Art "Fall Gala" was held as an in-person event.
An estimated 200, according to Baum officials, attended the Nov. 12 event at the school in center city Allentown that honored Lisa and Barnet Fraenkel, Baum benefactors, and Renzo Faggioli, master ceramist and Baum arts faculty instructor.
The Baum gala was not held in-person in 2020 and 2021 because of the coronavirus (COVID-19) pandemic.
"This is our first in-person gala and fundraiser event since 2019," said Baum School of Art Executive Director Shannon S. Fugate.
The evening included a silent auction of fine art, events activities and other items. Hors d'oeuvres and food was by Karen Hunter. Music was by Roger Latzgo.
Among attendees: former Congressman Charlie Dent, and his wife, Pamela; State Sen. Pat Browne, and his wife, Heather; State Sen. Mike Schlossberg, and his wife, Brenna, and Allentown Mayor Mathew Tuerk, and his wife, Karen.
"Tonight, we are celebrating Lisa's [Fraenkel] mentor, and the mentor of students here at the Baum School, maybe thousands," Fugate said.
The exhibition, "A Class Act, Works by Mentor & Mentee: Renzo Faggioli and Lisa Fraenkel," concluded Nov. 12, David E. Rodale and Rodale Family Galleries, Baum School of Art, Allentown.
"It speaks volumes to someone who can make mud the most exciting part of art instruction," Fugate quipped about Faggioli.
Said Faggioli, "I go back many years after Rudy Ackerman was the one who brought me to Moravian [University].
"First at Moravian, and now at Baum since 1973," Faggioli continued.
Ackerman, professor and chair of the Moravian College (now University) Department of Art 1963 - 2002, was Baum School of Art Executive Director 1965 - 2006, and Baum School Director of Exhibitions and Collections 2006 - 2015.
Faggioli has been on the Baum School faculty for nearly 50 years, the longest tenure of an instructor at the school, according to Baum officials.
"It gives me so much pleasure to see the students being taught at the Baum School," said Faggioli.
Fugate presented proclamations from the Pennsylvania legislature to Faggioli and the Fraenkels honoring them for their contributions.
Said Barnet Fraenkel, "There are those of us with no artistic talent. That's why those like myself fall in place to support the arts."
Said Lisa Fraenkel, "I've been a student at the Baum School for something like 30 years.
"Renzo, I never thought my work would be paired with yours. You have inspired students for 50 years here at Baum," Lisa Fraenkel said.
"Claymates," Lisa Fraenkel said to fellow art students among those in the audience on the third floor of the Baum School, "Wednesday is my favorite day at Baum."
Also speaking were the Fraenkels' children, Julie and Adam, and Lauren, who because of her pregnancy could not attend, via an email read by Julie.
Margo Wiener was chair of the gala committee that included Catherine Debbage, Pamela Dent, Arjana Etchason, Lauren Faurl, Lisa Fraenkel, Shannon Fugate, Holly Harter, Roberta London, Larry Miley, Laurie Siegfried and Shelbi Stoneback.
Gala sponsors included:
Gold: City Center Allentown and J.B. and Kathleen Reilly, Andrea and Fred Fraenkel, The Fraenkel Cichocki Group at Morgan Stanley & Lisa and Barnet Frankel
Silver: Janet and Malcolm Gross, Bob and Sandy Lovett, Friends at Trexler Trust, Morgan Stanley-Allentown Office, and PPL
Information: https://www.baumschool.org