Hornets bounce back, beat Northampton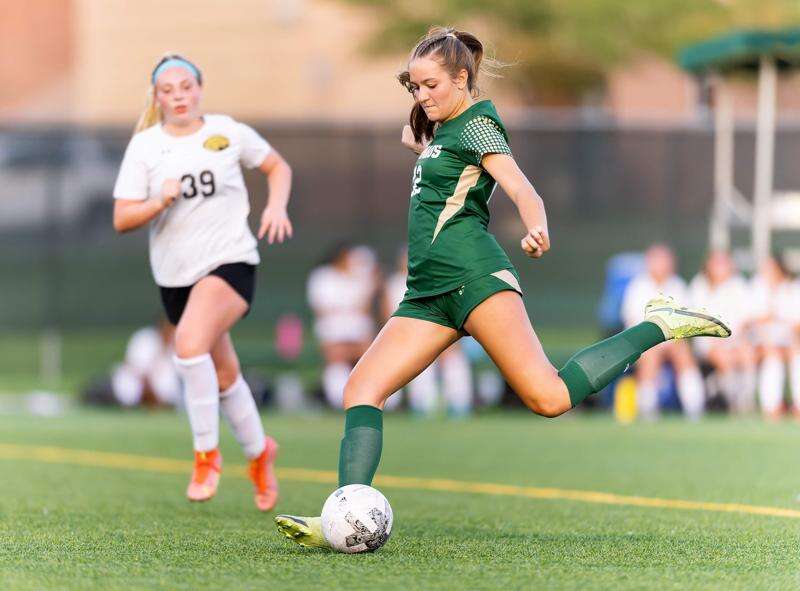 Published October 04. 2022 01:02PM
by CHUCK HIXSON Special to the Press
Emmaus was just a couple days removed from its first loss of the season on Monday when it hosted Northampton on the Hornets' senior night and saw the Konkrete Kids take an early 1-0 lead.
Emmaus settled down and took control of the game quickly to eventually pull away and win 5-2.
"There's a lot of moments where we ask our players to step on the field ready to go for a full 80 minutes," said Emmaus head coach Sarah Oswald. "With the senior night stuff that happened before the game, it's not the same routine so you have to think there's going to be moments in games like this that we're not ready to go.
"I never like to concede goals but I have to say I think tonight that was something we needed. We needed that as our motivation to put the ball on the ground, play as a group, build into the attack and finish in front of the net."
Junior Sammy Walkiewicz had a hat trick with three goals in the win, while teammates Kamryn McWhinney and Ashley Geder had one goal each. Morgan Tandy assisted on two goals in the win, while McWhinney, Casey Bender and Vivienne Pinocci-Wrightsman had one assist each against Northampton.
"I feel like after our loss on Saturday we really came back and just killed it and were able to get the ball in the back of the net and put them away quickly," said Walkiewicz. "That (early NH goal) made us push and find the grit to keep going because you never want to lose."
Emmaus won its first eight games of the season. A 0-0 tie against Central Catholic on Sept. 16 was the first blemish on the Hornets' record before a 2-0 loss to Easton on Saturday removed them from the ranks of the unbeaten.
"We had a ton of opportunities against Easton on Saturday that we didn't finish," said Oswald. "We look back to our tie against Central and there were opportunities to be had. We haven't been able to consistently finish. We kind of put it on our forwards tonight to really carry us and make sure they were putting us in the best opportunity to win the game."
"After our first few games," said Walkiewicz, "we really just came together and the dynamic of our team clicked more. We had a little bit of a rough patch in the middle of the season but we came back and were able to work as a team again."
One reason for the Hornets' success this season is the leadership of its seven senior players.
"It all starts in the summer and starts with our senior leadership," said Oswald. "Our senior captains are phenomenal leaders. Two of them can't be on the field and they're still leading from the sideline. They're giving us motivation in a different way."
Emmaus has five games left on the schedule, four of them being East Penn Conference contests. Three of the EPC games are against opponents with losing records, while the other, the season finale against Parkland on Oct 12 at Memorial Field, will almost certainly impact seeding for league and district playoffs.
Parkland (11-0 overall) is on top of the EPC standings and District 11 Class 4A rankings, while Emmaus (11-1-1), Easton (10-1) and Nazareth (9-2-1) loom not far behind with a couple weeks remaining.