Coplay church holds annual picnic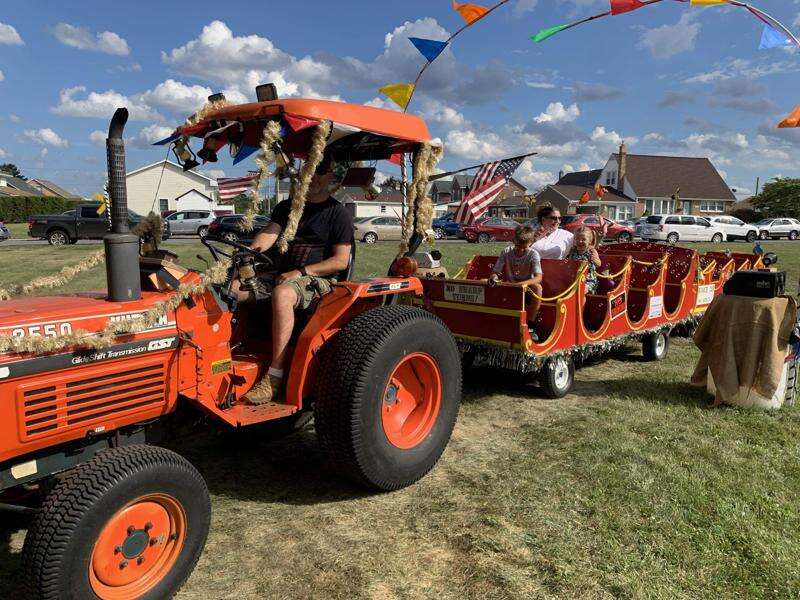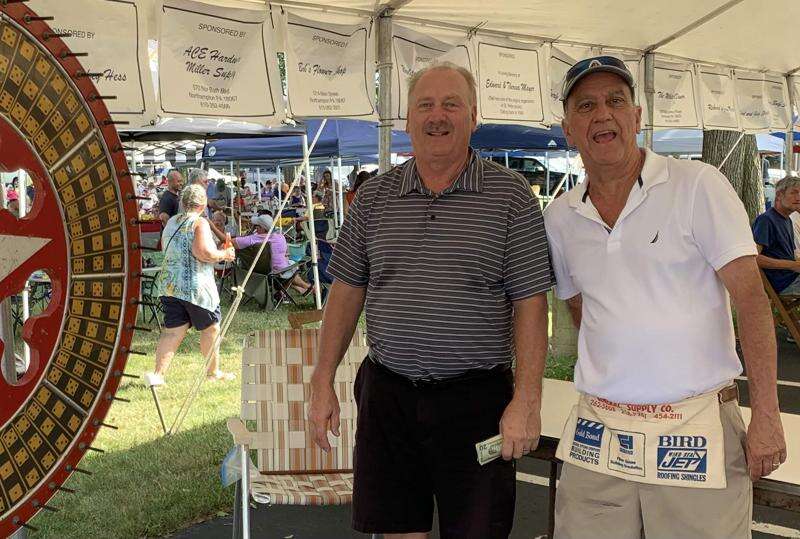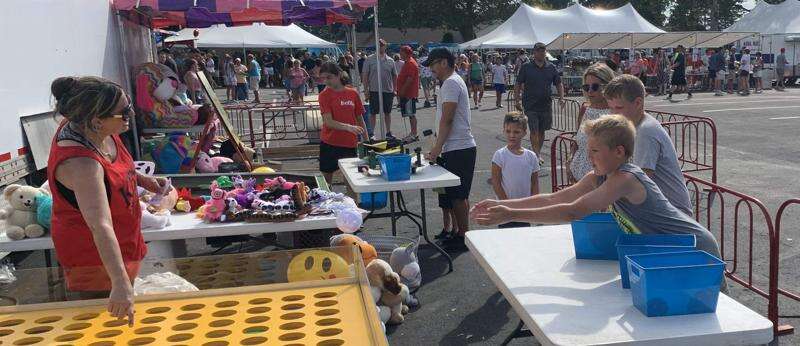 Published September 21. 2022 11:22AM
by BILL LEINER JR. Special to The Press
St. Peter Roman Catholic Church, 4 S. Fifth St., Coplay, celebrated its 68th annual summer picnic at full tilt Aug. 7.
Last year's event was limited due to COVID-19 issues and a bit of rain.
Attendance was robust at the rain-or-shine picnic, billed as a reunion. Folks began to arrive well before the noon start time.
Large tents were erected for coverage for attendees and activities in case of a cooling rain shower on the warm summer day.
There was bingo, kids' games, train rides, music, food, adult drinks and a basket raffle.
There was a wide array of food options, but the parish pierogies were a top seller. They sold out early.
Many folks, including resident Liz Fox, showed up right at the start of the event to order food to take home to avoid the heat and humidity. By noon, there were long lines for food.
The picnic offered entertainment by the ever- popular Emil Schanta Band, playing mostly polkas but also a wide array of songs, and by the eclectic band Flirtin' with the Mob.
Kids were excited and treated to a train ride around the church grounds. The train, to the delight of the kids on board, went through a blizzard of bubbles generated by a machine on the train's designated path.
An enormous amount of planning and coordinating of volunteers occurred to make this year's picnic a success. Longtime picnic volunteers were present.
Beverly Sobchak and Bob Hauke were selling tickets. All food and drinks utilized tickets. Sobchak and Hauke have been volunteering at the church picnic for decades.
Smiling faces appeared everywhere. Goodwill and fellowship was abundant throughout the day. The attendees had an enjoyable day reconnecting with friends and continuing a tradition that has endured for 68 years.
Andrea Frisch and Rick Wargo said this is their 22nd year at the church picnic. They looked forward to purchasing pierogies and perhaps an adult beverage.
Steven Shaffer and Matt Stoisits, both from Coplay, connected at the picnic. Both are graduates of the former St. Peter elementary school, which transformed into the Christ the King School.
Planning for the 69th picnic will begin shortly.