Cetronia Ambulance offers EMS program for children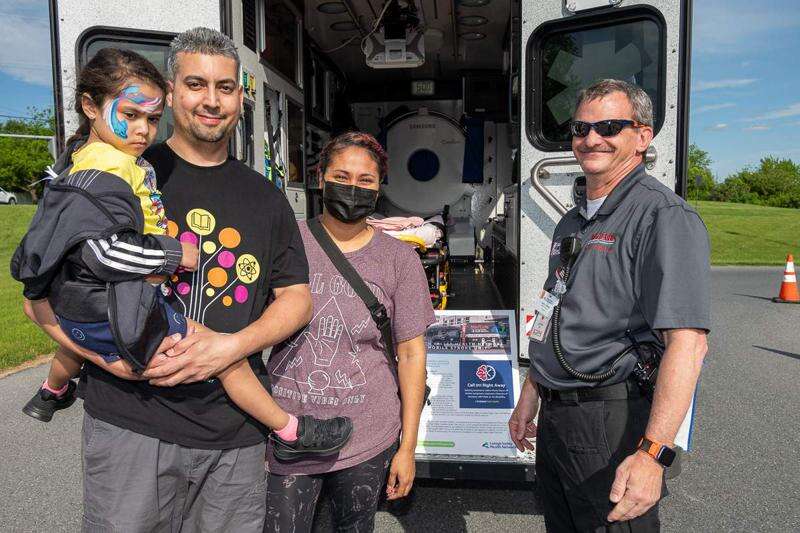 Published July 29. 2022 12:25PM
By LOU WHEELAND
Special to The Press
Cetronia Ambulance Corps sponsored an Emergency Medical Services for Children program in May at the ambulance corps headquarters, 4300 Broadway, South Whitehall.
Youngsters and their families learned about emergency services in the Lehigh Valley.
Along with displays of ambulances, the Mobile Stroke Unit was on hand.
This specialized ambulance has a mobile computerized tomography scanner which can rapidly help diagnose a stroke within an hour of symptoms occurring.
The first hour of a stroke is the most critical time to apply corrective measures to reduce or even eliminate the effects of a life altering stroke.
"meLVin," the Allentown Phantoms professional hockey team's mascot made an appearance, as well as, "Bubbles," a balloon master clown from Easton.