Fire damages home in South Whitehall Township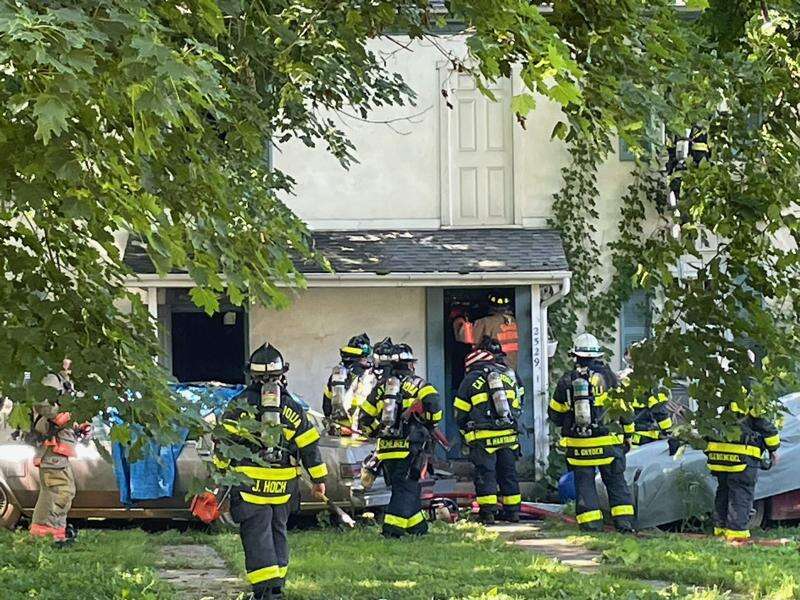 Published June 26. 2022 11:48AM
By LOU WHEELAND
Special to The Press
Woodlawn, Greenawalds and Cetronia volunteer fire departments, were dispatched around 3:33 p.m. June 17 for a report of downed electrical wires from the wind which started a fire in a small patch of woods near Walbert Avenue and 25th Street, South Whitehall Township,
Upon arrival, Woodlawn Fire Chief Barry Search found that the fire had spread to a single family twin at 2529 Russell St.
The fire also spread to the other side of the single family twin at 2531 Russell St.
An additional aerial fire truck from Catasauqua Fire Department was dispatched to provide additional assistance.
Whitehall Fire Department's Rapid Intervention Team, from Station 39, Egypt, was also dispatched to rescue trapped firefighters, if needed.
Cetronia Ambulance Corps provided EMS support and rehabilitation services for the firefighters.
South Whitehall Township police were also on scene.
Due to the amount of clutter in the home and the concern with a rekindle, Woodlawn firefighters maintained a 24-hour fire watch with crews covering a two-hour shift.
According to the Lehigh County Assessment Records, the single family twin is owned by Michele Hanawalt.
According to Chief Search, fire investigators are working to determine occupancy of the home.